Super Micro Computer, Inc. Shows Strong Fundamentals and Undervalued Stock, Predicted to Surge
StockInvest.us, 1 month ago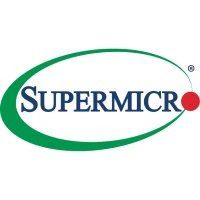 Fundamental Analysis

Super Micro Computer, Inc. (SMCI), currently holds a market capitalization of $13.15 billion with 52.91 million shares outstanding. As debriefed in some recent news highlights, the company has reported significant growth in its net income for Q4, contributing to its annual net sales reaching $7.12 billion. This positive financial performance contributes to the company's healthy earning per share (EPS) rate of $11.42.

One peculiar characteristic about SMCI's stock is its relatively low price-earnings (PE) ratio which stands at 21.77. This figure is generally seen as attractive by potential investors, implying that the current market price is below the company's earnings ratio, indicative of an undervalued stock.

Notably, Super Micro Computer, Inc.'s discounted cash flow (DCF) valuation is pegged at about $256.45, which is higher than the current market price, suggesting a possible undervaluation.

Judging by consensus ratings, SMCI is rated a 'Buy' with a consensus price target standing at $300. Assumingly, there is substantial stock market optimism towards the company's earning potential; hence the high target price set for its stock.

Technical Analysis

The last close price for SMCI was at $248.58 on October 20, 2023, marking a change of -6.21%, slipping just below the support level of $244.3. This bearish performance could be due to market-wide downturns, but it's worth noting that the price did not fall past the year-low of $60.64.
The 200-Day Moving Average ($187.54) and the 50-Day Moving Average ($268.76) depict a positive trend, indicating a bullish long-term sentiment towards SMCI. Despite the recent price fall, the Moving Average Convergence Divergence (MACD) stands at 16.36, indicating a bullish signal.

However, the stock's relative strength index (RSI14) leans towards the oversold territory at 36, indicating an ensuing rise in demand for the stock due to perceived undervaluation. The recent volume stood at 3.56 million, just slightly above the average volume of 3.34 million, which may validate the aforementioned RSI signal.

Stock Prediction

Considering the technical indicators and underlying fundamentals, SMCI might experience a price surge in the upcoming trading session and week. In particular, the strong fundamentals, coupled with the current undervalued price, are likely to spur market interest. Additionally, the broad consensus target of $300 indicates investor optimism.

With regards to specifics, the stock is projected to test near resistance levels in the next trading day. While, throughout the week, the stock might rally towards the moving averages in reflection of its strong fundamentals.

Final Evaluation

In light of the information, Super Micro Computer, Inc.'s stock is rated as a 'Buy'. Reasons include the strong financial performance of the company, healthy EPS, low PE ratio, the stock's undervalued stance, and the bullish market sentiment. Additionally, the technical indicators suggest a looming price surge. However, investors should consider their risk appetite, market volatility, and monitor company updates closely, especially the upcoming earnings announcement on November 1, 2023. Nonetheless, SMCI's stock shows several markers of a good investing opportunity.
Check full Super Micro Computer forecast and analysis here.