Super Micro Computer, Inc. (SMCI): Positive Outlook and Strong Fundamentals
StockInvest.us, 1 month ago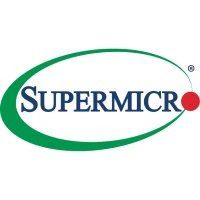 Fundamental Analysis

Super Micro Computer, Inc. (SMCI) has been attracting attention in recent news for being considered a solid investment and being a significant contributor to AI-driven growth, both of which contribute to the positive outlook of the company. One news piece indicates that SMCI is amongst the 3 stock picks that millionaires are considering, signifying investor confidence. Analyst consensus for SMCI also seems favorable, with the stock getting 2 "Buy" recommendations and 2 "Hold", with "Buy" having a higher consensus. This may lead to increased buying pressure.

The company has an impressive EPS (Earnings Per Share) of 11.43, indicating strong profitability. It's currently trading at a PE (Price to Earnings) ratio of 22.3, suggesting SMCI is reasonably priced compared to its earnings, and might represent a good value for those looking for earnings growth. This aligns with the median target price set by analysts at 300 USD, significantly higher than the last close at 254.89 USD on October 23, 2023.

SMCI's market cap stands at 13.49 billion USD, marking its presence in the mid-cap category. Such stocks typically offer a balance of growth and stability, attracting a wide range of investors.

The next earnings report is expected on November 1, 2023, which might induce stock volatility depending on the data reported.

Technical Analysis

SMCI closed at 254.89 USD, which is slightly above its support level of 254.43 USD. However, this figure is below both its 50-day moving average (268.18) and its 200-day moving average (188.18), revealing a possible bearish sentiment for the stock in the short term.
The 14-day RSI (Relative Strength Index) of 44 suggests the stock is neither overbought nor oversold. The ATR (Average True Range) of 7.03 indicates a degree of price volatility, and investors should consider this in their risk assessment.

The 3-month MACD (Moving Average Convergence Divergence) is 16.93, indicating a bullish trend in the mid-term, potentially suggesting a reversal of the shorter-term downward trend.

The stock has a high and low range for the past year, from 62.8 USD to 357 USD—the current price is closer to the year's high.

Forecast

Given the technical data and current trend, the stock price for the next trading day might hover around the current price, with potential movements within the range defined by the stock's volatility (ATR).

Considering the overall fundamental and technical analysis, for the upcoming week, it's likely the price could approach the 50-day moving average at 268.18, assuming no major changes in market dynamics or company fundamentals occur.

Final Evaluation

Considering the positive analyst consensus, reasonable PE ratio, impressive profitability, and favorable sentiments as expressed in recent news, the stock of Super Micro Computer, Inc. (SMCI) may be categorized as a "Buy". This conclusion depends on the investor's risk tolerance, investment horizon, and the assumption that market conditions and company fundamentals will not drastically change. Investors could potentially benefit from capital appreciation, rivalling analyst targets in the mid to long term. However, as always, potential investors are encouraged to do due diligence before making investment decisions. Stock market investments pose risks, including the potential loss of invested capital.
Check full Super Micro Computer forecast and analysis here.