Super Micro Computer, Inc. Stock Analysis: Bullish Outlook Despite Short-Term Bearish Trend
StockInvest.us, 2 months ago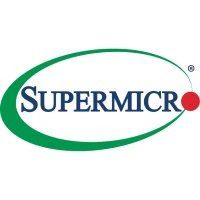 Introduction

Super Micro Computer, Inc. (Ticker: SMCI) is a key player in the artificial intelligence (AI) sector on the NASDAQ exchange. As of the last close on October 3, 2023, the price of SMCI stock stood at $269.97, after dropping by $18.89 or 6.54%. Given the provided data and various market indicators, a thorough analysis will provide a prognosis of the stock's potential performance during the next trading day and the upcoming week.

Volume and Volatility Indicators

The traded volume was 3.78 million, above the average volume of 3.24 million shares, suggesting that the stock is seeing ample trading interest. This implies the increased liquidity of the stock which should positively influence its stability. The Average True Range (ATR) stood at 5.77, indicating a relatively high level of volatility.

Technical Analysis

The stock is trading below its 50-day moving average of $278.11 and well above its 200-day moving average of $174.13, indicating a slight bearish sentiment in the short-term but a bullish sentiment in the longer term. The Moving Average Convergence/Divergence for the last three months is -7.12. A negative MACD indicates that short-term momentum is weaker than the long-term, signaling a bearish momentum.

The Relative Strength Index is at a neutral level of 50. This suggests that SMCI is neither overbought nor oversold at its current price.

Looking at the support and resistance levels, the stock has near-term solid support at $266.13, further reinforced by the stop-loss point at $261.87. In contrast, it would face its first resistance at $275.08.

Fundamental Analysis
The price-to-earnings ratio, which shows the ratio of the current share price to the company's earnings per share, stands at 23.21. This measure hints that the market has high expectations for the company's future earnings. The earnings per share is at $11.63, signaling a robust profitability level.

The firm's market capitalization is approximately $14.28 billion, revealing its substantial size in the market.

Looking at the future expectations by analysts, notably, the consensus for SMCI lies at "Buy", featuring more buying recommendations. The target price estimates range around $300 which suggests significant potential for price appreciation from its current levels, if the company meets these expectations.

News Impact and Future Earnings Announcement

Recent news articles suggest increasing interest in AI stocks, thus potentially inclining investor sentiment positively for SMCI. Moreover, SMCI has a forthcoming earnings announcement scheduled for October 30, 2023, which is likely to induce more market interest and possibly increase volatility in the period leading up to the announcement.

Forecast

For the next trading day, given the current trend, the stock might experience slight downward pressure, but it is expected to find support near $266.13. For the upcoming week, with consolidation around the support, the stock might make attempts to cross the resistance set at $275.08. Much would depend on market sentiment and developmental news around the company or the sector.

Evaluation

Although the stock currently shows a bearish trend in the short run, fundamental factors and future expectations suggest an overall bullish outlook. Therefore, considering the discount cash flow figure of $277.84, which is higher than the current price, and the consensus estimate of $300, SMCI may be viewed as a 'Buy'. However, investors need to factor in market volatility and company-specific risks before making an investment decision.
Check full Super Micro Computer forecast and analysis here.