Super Micro Computer, Inc. stock analysis: Bullish trend with caution due to volatility and competition.
StockInvest.us, 2 months ago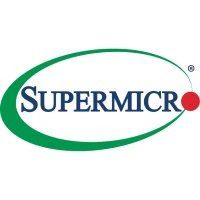 Super Micro Computer, Inc. (SMCI) Stock Analysis

For the Super Micro Computer, Inc. (ticker: SMCI), which is traded on NASDAQ, the last recorded close price as of October 04, 2023, was $280.40. This represents a change of $10.43 (3.86%) from the previous day. The day's trading range was broad, with a high of $280.97 and a low of $270.61, indicating a high level of intra-day volatility.

Technical Analysis

Technical indicators reveal mixed signals. The 14-day Relative Strength Index is 54, placing the stock in a neutral position, not overly bought or sold. The MACD (3-month) is at -7.70, suggesting a bearish trend. However, it might also indicate an oversold condition, which could result in a rebound. The stock's average true range (ATR) is 5.44, pointing towards high price volatility.

The stock is trading above both the 50-day and 200-day moving averages, signaling a bullish trend. Specifically, the 50-day moving average is $276.51, and the 200-day moving average is $176.03. The stock's resistance level rests at $302.95, while the support level is situated at $275.08.

Fundamental Analysis

Super Micro Computer, Inc. carries a market capitalization of $15.17 billion. With a reported earnings per share (EPS) of 12.24 and a price-earnings (PE) ratio of 23.43, the stock is moderately priced compared to its earnings.
The firm's discounted cash flow (DCF) stands at $294.65, hinting that the firm may be undervalued at the recent closing price. Furthermore, the consensus analyst target price is $300, suggesting potential for modest growth.

Strong demand for AI servers, as suggested by recent news, may contribute to upward pressure on the stock. However, intensifying competition in 2024 poses execution risks. Analyst recommendations indicate a consensus of "Buy" with two analysts endorsing a buy and two recommending a hold.

Stock Prediction

Considering these technical and fundamental analysis findings, on the next trading day, October 05, 2023, the stock may experience slight volatility but maintain an overall bullish trend.

For the upcoming week, considering it's trading above its moving averages, bullish momentum may continue. However, investors should be mindful of the stock's high intraday volatility and potential competitive risks in 2024, as detailed in recent news reports.

Final Evaluation

In conclusion, based on the current technical setup, fundamental strengths, and moderate analyst sentiment, the stock of Super Micro Computer, Inc. may be classified as a "Hold." Despite the bullish trend, the high volatility and potential competitive pressures merit a cautious approach. The stock holds potent growth prospects, but the timing of entry should be carefully evaluated. Therefore, investors should continue monitoring the stock and consider buying on dips when the risk-reward profile becomes more favorable.
Check full Super Micro Computer forecast and analysis here.