Super Micro Computer (SMCI) Shows Potential for Growth with Strong Fundamentals and Positive News Flow
StockInvest.us, 1 month ago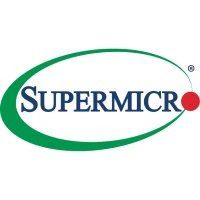 Technical Analysis

Super Micro Computer, Inc. (SMCI) closed at $265.05 on October 19, 2023, reflecting a decrease of $19.98 or 7.01%. The day's range showed a low of $263.75 and a high of $289.49. Notably, the stock is trading below its 50-day moving average of $268.76, which indicates a potential bearish trend in the short term. However, it is above its 200-day moving average of $187.54, suggesting a bullish trend in the longer term.

The volume of shares traded on October 19 was 3.56 million, higher than its average volume of 3.34 million. This heightened activity could signal increased investor interest or market volatility. The 3-month MACD is 14.88, further indicating a strong upward momentum in the stock.

However, SMCI's RSI of 47 suggests that the stock is neither overbought nor oversold at current levels. The stock's ATR of 6.69 suggests a relatively high daily trading range, which could be an indication of increased volatility.

The next levels of support and resistance are identified at $262.5 and $266.13, respectively. Breaking these levels could further indicate the stock's directional trend.

Fundamental Analysis

Super Micro Computer, Inc. has a market capitalization of $13.15 billion and a PE ratio of 21.77, somewhat supported by its EPS of $11.42. The PE ratio could indicate that investors are willing to pay a higher price for the stock, reflecting expectations of future earnings growth.

When looking at the discounted cash flow (DCF), the value of $256.45 is slightly lower than the last closing price, which may suggest the stock is currently overvalued.

In terms of future estimations, the stock's value is set to target high, low, median, and consensus all at $300. These predictions significantly exceed the current price and could suggest an upward trend. The consensus from analysts is a "Buy" rating, with 2 buys and 2 holds, meaning that, overall, the stock seems to garner positive sentiment from market analysts.
News and Earnings Announcement

Relevant news reports seem to favor the company's trajectory. Recent articles highlight that Super Micro Computer reported impressive Q4 2023 financial results and an annual net sales increase for 2023, reaching $7.12 billion. This strong performance underpins the company's solid fundamentals and potential for future growth.

SMCI is also included in the discussion for beneficial stock options leading up to the next economic recession and in case of a year-end rally scenario. Both potentials could drive investor optimism and support an increase in the stock's price.

The next earnings announcement for the company is scheduled for November 1, 2023. Depending on the results relative to market expectations, this could cause significant movement in the stock's price.

Prediction for Next Trading Day and Week

Given the technical analysis, the stock is expected to test the immediate resistance level of $266.13 on the next trading day, October 20, 2023. If it breaks this level, the next target would be its recent high at $289.49.

Over the upcoming week, the stock could likely move towards the analysts' target price of $300, especially considering the positive news flow and pending Q4 financial results.

Final Evaluation

Taking all factors into consideration, Super Micro Computer, Inc. (SMCI) could be a 'Buy' at its current price point of $265.05. The company's strong fundamentals, coupled with positive news and upward momentum as indicated by the technical analysis, imply a potential for growth in the near term. However, as always, investors should pay heed to potential market volatility and consider their risk appetite before investing.
Check full Super Micro Computer forecast and analysis here.