Tesla, Inc. Stock Faces Mixed Signals with Overbought RSI, Technical Analysis Indicates Hold
StockInvest.us, 2 weeks ago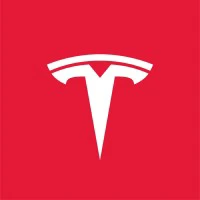 Technical Analysis of Tesla, Inc. (TSLA)

Tesla, Inc. (TSLA) closed the trading session on November 17, 2023, at $234.30, marking a slight increase of 0.30% from the previous session. This latest closing value is approaching the resistance level at $237.41 and is moderately above its 50-day moving average of $240.33, signaling possible resistance in the short term. However, it is worth noting that the price is significantly above its 200-day moving average of $222.06, indicating a positive long-term trend.

The Relative Strength Index (RSI) stands at 73, which is typically considered overbought territory and may suggest that the stock could face a consolidation or pullback in the near future. This is further underlined by the negative Moving Average Convergence Divergence (MACD) figure of -11.20, depicting potential loss in momentum.

Given the wide trading range indicated by the Average True Range (ATR) of 4.70, the volatility seems to be relatively high. Traders might anticipate continued fluctuations within this range, with the previous session's low and the established stop-loss hinting at a potential support around $220.11-$223.04.

Fundamental Analysis of Tesla, Inc. (TSLA)

Examining the fundamental aspects, Tesla holds a substantial market capitalization of approximately $744.82 billion with a hefty trading volume of 141.73 million shares, showcasing the stock's significant liquidity and investor interest. The price-to-earnings (P/E) ratio is currently high at 75.58, which could suggest the stock is overvalued compared to earnings, and investors might expect substantial future growth to justify this valuation.

Earnings per share (EPS) of $3.10 reflect stable profitability, yet investors may be looking for stronger growth given the high P/E ratio. The number of shares outstanding is approximately 3.18 billion, placing Tesla among the highest-cap companies on the market.
In terms of analyst sentiment, the target consensus for Tesla's stock price is $288.08, with a median of $277.50 and a high of $526.67, indicating potential upside from current levels. The aggregate recommendation leans toward 'Buy', comprising 23 'Buy' signals, 7 'Hold', and 3 'Sell', which can be seen as an overall positive sentiment among analysts.

Stock Performance Predictions

For the next trading day on November 20, 2023, Tesla's stock may face mixed signals due to the overbought RSI indication against the broader positive sentiment and its positioning above the 200-day moving average. Investors should keep a close eye on the resistance level of $237.41 and support at around $220.11, as the stock is likely to move within these parameters.

Over the upcoming week, unless significant company or market news sways investor sentiment, the technical indicators suggest potential range-bound movement, or a slight pullback given that the stock is currently in the overbought region of the RSI.

Overall Evaluation and Recommendation

Considering both technical and fundamental factors, Tesla, Inc.'s stock appears to be a Hold. The short-term technical indicators exhibit a potential for a consolidation phase following a strong upward movement. Given the high P/E ratio, investors may be cautious, seeking more compelling evidence of sustained growth to maintain or increase their positions. Meanwhile, the overall bullish sentiment from analysts and Tesla's market-leading position in the electric vehicle industry could provide underlying support.

Recent news headlines about a shift from growth stocks to value or income-focused investments due to concerns over higher interest rates might generate some headwinds for Tesla's stock in the short term. However, the company's strong position in growth markets may ultimately prevail, and the 'Buy' consensus from analysts indicates confidence in Tesla's long-term prospects. Consequently, investors might opt to hold their positions, closely monitoring forthcoming developments, particularly if considering Tesla's potential for substantial long-term gains.
Check full Tesla forecast and analysis here.