Tesla Inc. (TSLA) Faces Controversy but Stays Strong as Analysts Recommend 'Hold'
StockInvest.us, 1 month ago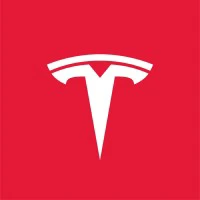 Fundamental Analysis

Tesla Inc. (TSLA), with a market cap of $673.14 billion, has seen mixed results of late. It's crucial to understand both the positive and negative news surrounding the company, given its substantial impact on the stock market trajectory.

On the one hand, Tesla announced in its Q3 10-Q filing that it is set to exceed its capital expenditures target of $9 billion this year, mainly due to factory upgrades. This could indicate the company's strong commitment to growth and expansion, which could drive future profitability.

On the other hand, Q3 has been marked by controversy. Tesla's earnings performance was not up to par, causing analysts to revise their future forecasts. Tesla is also subject to DOJ probes concerning issues related to vehicle range and personal benefits. These negative news could create uncertainty around the stock.

The company's fundamentals show an EPS of $3.52, which is reasonably healthy, but a high PE ratio of 60.25, suggesting the stock is potentially overvalued. As far as analysts' sentiments are concerned, the consensus is still a "Buy" despite poor Q3 performance.

Technical Analysis

Technically, TSLA's price closed at $212.08 on October 23, 2023, up by 0.04%. The stock's One-year high and low are $299.29 and $101.81, respectively, and it's currently trading closer to its 200 Day Moving Average of $214.67. The RSI14 is 29, indicating that the stocks are potentially oversold.
investors may view this as a buying opportunity. Meanwhile, the ATR of 5.29 suggests a decent level of volatility. The MACD (3-month) value is -1.97, indicating a bearish sentiment for the stock. It is currently testing its support level around $211.99, with resistance at $215.49.

Given the circumstances, based on the technical chart, Tesla appears to be in a tight range. The key will be whether TSLA can break this resistance level and trend upwards or continue to wane downwards.

Analyst ratings and Target Price

As for future price targets, given by analysts, the median target is $277.50, with a high of $526.67 and a low of $125. Despite the recent challenges that Tesla has faced, many analysts remain bullish on the stock, with 23 recommending a buy, 7 on hold, and only 3 suggesting a sell.

Next Day and Week Projection

Assuming the market follows the technical indicators, Tesla's stock price could potentially test the resistance level at $215.49 in the next trading day, which is October 24, 2023. Given the relatively oversold condition RSI indicates, and recent sell-off, we could potentially foresee a rebound in price over the upcoming week, provided the stock can clear the immediate resistance level.

Final Evaluation

Considering all the fundamental and technical elements, despite the controversies, it seems TSLA remains a strong candidate in the market. Given a buoyant capex outlook, the potential for expansion, and the current oversold status, the stock seems to be in a position for a potential rebound. However, any near-term prediction should consider that negative news could dent the outlook. The final verdict would be to 'Hold' and see if the company can mitigate its controversies and outperform the analysts' forecasts.
Check full Tesla forecast and analysis here.