Tesla Stock Analysis: Decrease in Price and High Trading Volume Hint at Bearish Trend but Long-Term Growth Potential
StockInvest.us, 1 month ago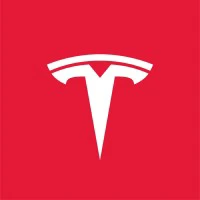 Stock Overview

Tesla, Inc. (TSLA), a prominent player in the electric vehicle sector, closed at $220.11 on October 19, 2023, decreasing by $22.57 (-9.30%) from its previous closing price. It was noted that the stock traded at a low of $216.78 and reached up to $230.61 during this session, while for the year, the high and low prices were $299.29 and $101.81, respectively. The company's market capitalization currently stands at $698.63 billion.

Trading Volume Analysis

On October 19, 2023, the trading volume was reported at 169.68 million shares, which exceeded the average trading volume of 114.99 million shares. This higher trading volume suggests a heightened interest in the stock during this trading session.

Moving Averages and Technical Indicators

The 50-day moving average (MA) and 200-day MA for TSLA are $250.22 and $213.62, respectively. Since TSLA's last closing price is below its 50-day MA but above its 200-day MA, there's evidence of a short-term bearish trend but also a longer-term bullish trend. The stock's Relative Strength Index (RSI) is currently 31, which is just below the commonly used oversold threshold level of 30, suggesting that the stock may be oversold at the moment. Meanwhile, the Moving Average Convergence Divergence (MACD) for three months is -2.52, hinting at a bearish trend.

Fundamental Analysis
TSLA has an Earnings Per Share (EPS) of $3.52 and a Price to Earnings (P/E) ratio of 62.53. This company's high P/E ratio could indicate higher growth expectations. The company has about 3.17 billion shares outstanding.

Investors see TSLA as a buy with 23 buys, 7 holds, and 3 sells. One analyst leveled a "strong buy". The general consensus presents TSLA as a "Buy". The discounted cash flow (DCF) is $224.79, hinting at a slightly undervalued stock, while the target consensus is at $288.71, suggesting an upward price potential.

Recent News

Elon Musk's recent statement that AI could catapult Tesla to become "the most valuable company in the world" creates a bullish sentiment for the company. The significant drop-off in its free cash flow in Q3, as mentioned in the earnings report, could worry investors and push them to take a more cautious stance. However, the move by Toyota and other leading automakers to adopt Tesla's electric vehicle charging technology could positively impact TSLA's market position and its stock in the long run.

Stock Predictions

Given the current market conditions and the fundamentals of the company, the price for the next trading day, which is October 20, 2023, is expected to remain around the last close price of $220.11. The stock might exhibit some potential for growth over the upcoming week if positive momentum arises from the recent news and buy consensus, aiming towards the $224.79 target presented by the DCF analysis.

Stock Evaluation

Considering both the technical and fundamental aspects of TSLA along with the recent bullish news developments, the stock can be categorized as a "Hold". This is primarily due to the short-term bearish trends signaled by the indicators and a significant drop-off in Q3 free cash flow. Nevertheless, the adoption of Tesla's charging technology by leading automakers and a strong upward potential reflected by the DCF analysis and target consensus hint at possible long-term growth in the stock's price. Investors should closely monitor the stock for potential growth signals in the coming week.
Check full Tesla forecast and analysis here.