Tesla Stock Faces Regulatory Scrutiny, but Analysts Predict Gradually Bullish Outlook
StockInvest.us, 1 month ago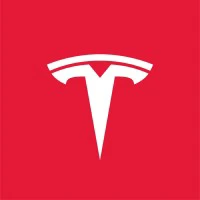 Fundamental Analysis

Tesla, Inc. (TSLA) commands a staggering market capitalization of approximately $675.27 billion, which establishes it as one of the leaders in the NASDAQ exchange. With earnings per share (EPS) standing at 3.10, the current price-to-earnings ratio (PE) of Tesla is recorded at 68.52. As per the discounted cash flow (DCF) model, the estimated intrinsic value is approximated to $217.10 per share, which is slightly higher than the last closing price of $212.42.

The next earnings announcement of Tesla is slated for January 23, 2024. This may impact the short-term performance of the stock depending on the nature of the financial report. This is an essential factor to consider for investors interested in TSLA.

Analysts suggest a majority 'Buy' consensus for TSLA, with 23 'Buy', 7 'Hold', 3 'Sell', and 1 'Strong Buy' recommendations, with no 'Strong Sell' ratings. The target prices range from a low of $125 to a high of $526.67, with a consensus target of $288.71 and a median target of $277.5. This indicates a potentially significant uptrend if the median target price is achieved, suggesting considerable upside for TSLA, given its last close.

Technical Analysis

The technical indicators present a somewhat mixed picture for Tesla. The stock's Relative Strength Index (RSI14) stands at 17, which indicates that the stock is in an oversold territory. Typically, an RSI value below 30 signifies an oversold condition that may hint at an impending price increase.

Looking at its moving averages, TSLA's last close is below its 50-day moving average of $248.04 suggesting a bearish trend in the short term. However, the last close is above the 200-day moving average of $215.70, indicative of a somewhat bullish long-term trend.

The MACD stands at -2.66, indicating a bearish momentum over the past three months. This can suggest a possible downtrend in the near term. The Average True Range (ATR) is around 5.14, indicating a relatively high level of volatility.
Tesla has a primary support level at $212.08 and a resistance level at $215.49. Breaks above or below these levels may spell a significant change in the stock price direction.

In terms of trading volume, TSLA saw approximately 104.38 million shares change hands, below its average volume of around 114.93 million shares.

Recent News

The latest news developments from TSLA indicate some concerning aspects that could affect its stock price. The company is under investigation by the Department of Justice over its auto-pilot feature, which is a significant event that may lead to risks in terms of regulatory compliance and potential financial obligations. This could result in negative pressure on the stock price.

On the other hand, amidst market volatility, some see this as an opportunity to acquire growth stocks at a lower price. The Cybertruck's launch, though more expensive than some might have hoped, is an additional product line that could enhance the company's revenue stream.

Predictions and Evaluation

Given the current data, TSLA is expected to experience some volatility in the near term due to its regulatory issues, market conditions, and current oversold condition. For the upcoming trading day on October 26, 2023, given the oversold conditions, a slight recovery might be on the cards, depending on the investor sentiment.

For the upcoming week, given regulatory concerns and the overall market condition, the stock might face a somewhat bearish trend. However, keeping in mind the moving averages and the analysts' consensus rating, the direction could start shifting towards a gradual bullish trend in the medium to long term.

In conclusion, Tesla currently presents a favorable 'Buy' opportunity for risk-tolerant and long-term investors, considering the slightly bearish short term yet gradually bullish medium to long-term outlook. However, potential investors should keep in mind that Tesla is currently facing regulatory scrutiny, meaning a significant level of risk is associated. As always, we recommend further individual research and consultation with a financial advisor.
Check full Tesla forecast and analysis here.