Tesla Stock Faces Volatility Amid Technical Decline and Bullish Analyst Sentiment
StockInvest.us, 3 weeks ago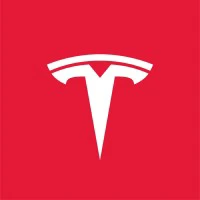 Technical Analysis

Tesla, Inc. (TSLA) experienced a notable decline in its stock price with a loss of 5.46%, closing at $209.98 on November 09, 2023. The trading session witnessed the price fluctuating between a low of $206.68 and a high of $220.8. The stock is currently trading below its 50-day moving average of $243.48 and slightly below its 200-day moving average of $220.27, indicating a potential bearish sentiment among investors. Moreover, the Moving Average Convergence Divergence (MACD) stands at -20.49, suggesting that the stock might be currently experiencing downward momentum.

The Relative Strength Index (RSI14) of 48 does not point to an overbought or oversold condition, offering little guidance for the immediate direction. With an Average True Range (ATR) of 5.01, the stock exhibits a recent history of volatility which could persist into the next trading day and the following week. Tesla's immediate support lies at $205.66 with resistance at $211.99, marking the levels to watch for breakout or bounce in the upcoming sessions.

Fundamental Analysis

Tesla's market capitalization stands at $667.51 billion with an EPS of $3.1 and a high Price-to-Earnings (PE) ratio of 67.74, indicating that investors are willing to pay a premium for potential growth. The high PE ratio may also reflect the market's perception of Tesla as a technology leader in the electric vehicle (EV) industry, beyond a traditional automotive valuation. However, the opinion offered by HSBC with a lower price target of $146 suggests that not all analysts share this optimistic valuation.

Tesla has a relatively high share count of approximately 3.18 billion, which can dilute earnings per share, but an outstanding market cap maintains the company's significant footprint in the marketplace. Upcoming earnings announcements present opportunities for potential market movement, with Tesla's next earnings announcement scheduled for January 23, 2024. According to consensus estimates, analysts appear bullish on Tesla, yet the recent price adjustment reflects the market's short-term hesitation.
Given the recent news, the non-unionized status of Tesla may provide operational flexibility according to Craft Ventures' David Sacks, and Wedbush managing director Dan Ives maintains a bullish stance predicting a possible rally.

Short-Term Outlook

Considering the technical indicators and market sentiment, the upcoming trading day for Tesla may continue to face pressure, particularly if broader market conditions are unfavorable or if investors remain concerned about the valuation. However, given the company's solid fundamentals and growth trajectory, a rebound is feasible, supported by the overall bullish consensus among analysts. The potential price range for the next trading session is likely to remain near the current support and resistance levels, barring any major industry or market developments.

Weekly Forecast

Heading into the upcoming week, volatility is likely to persist given the recent price action and the broader market environment. Nonetheless, Tesla's position as a sector leader with consistent product demand may help in stabilizing the stock price, as it has historically rebounded from similar downturns. The recent news surrounding price adjustments and bullish analyst sentiment shows that the fundamentals still hold strong potential.

Overall Evaluation

With the current technical and fundamental factors considered, Tesla's stock evaluation leans towards a 'Hold' rating. The stock has experienced recent price pressure, but Tesla's fundamental growth story remains intact, supported by the analyst consensus that suggests a "Buy". Existing investors might consider maintaining their positions while potential investors could look for stabilization and clearer bullish signals. Given the high volatility and premium valuation, entering new positions may carry considerable risk without a decisive market catalyst. It is recommended to keep a close eye on Tesla for any significant changes in market sentiment or company fundamentals that could alter the current outlook.
Check full Tesla forecast and analysis here.