Tesla Stock Shows Bearish Signs, Hold Recommendation Amidst Challenging News
StockInvest.us, 1 month ago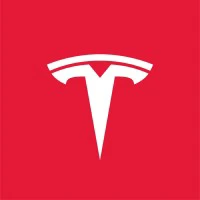 Fundamental Analysis

Tesla, Inc. (TSLA) closed its last trading day on October 20, 2023, at $211.99. This price indicates a 3.69% decrease from the previous close, with the day's range oscillating between a low of $210.42 and a high of $218.85. Tesla's volume for the day was substantially higher than its average volume, with 136.96 million shares trading hands compared to an average volume of 114.97 million shares.

In the previous fiscal year, Tesla reported earnings per share (EPS) of $3.52. With a current price-earnings (PE) ratio of 60.22, the stock is relatively expensive compared to the earnings it generates.

Looking at the fiscal year high and low, Tesla's stock price ranged from $101.81 to $299.29. The reported market capitalization is $672.85 billion, indicating a significant market presence.

Regarding shareholder consensus, the stock receives mixed signals. Although "Buy" has the most votes, with 23 in support, there are also 7 "Hold" and 3 "Sell" indications. It should also be noted that there is a strong "Buy" recommendation. Based on this broad spectrum of recommendations, overall market consensus indicates a "Buy".

The company's discounted cash flow (DCF) is $216.67, which is higher than the reported last closing price of $211.99.

Technical Analysis

Tesla's 50 and 200-day moving averages (MAs) are $249.78 and $214.18, respectively. The stock price closing below both MAs shows a bearish market sentiment.

Tesla's Moving Average Convergence Divergence (MACD) indicator over the last three months is -2.11, suggesting an exit from the bullish zone to the bearish one. This indicates downward pressure on the stock's price.

The Relative Strength Index (RSI), a measure used to detect overbought or oversold conditions, sits at 27 for Tesla, indicating the stock is in oversold territory.
The Average True Range (ATR) stands at 5.19, suggesting the stock's volatility is quite high.

Tesla presently holds a resistance level at $220.11 and has no known support level, which connotes a bearish trend. Also, it implies that the stock may experience further downside, given the absence of a support level.

Recent News

Recent news reports highlight production hurdles for Tesla's Cybertruck and concerns over the company's reluctance to invest in advertising. Furthermore, Tesla's stock ended the week down 15%, marking the worst performance of the year.

However, amidst these challenges, a markets reporter makes a 'bull case' for Elon Musk and Tesla, suggesting some analysts still see a bright future for the company.

Forecast

Given the current state of affairs, the stock's price may stagnate or fall slightly in the short-term. Expectations for the next trading day sit around $208-213 as the RSI indicates overselling, and the stock could rebound.

A week out, the stock might hover around the $200-220 range due to continuing bearish indicators unless mitigating news or corporate action occurs.

Considering the strong market capitalization, the company's position within the EV market, and the discounted cash flow value, Tesla stock may be a long-term value proposition.

Final Evaluation

Taking into account Tesla's fundamentals, technical aspects, and recent news, a "Hold" status is recommended presently, owing to the bearish short-term indicators conflicting with the solid fundamental aspects. Investors already holding TSLA stocks might expect some short-term volatility but can stay hopeful for a potential rebound in the medium to long-term. However, it's suggested that potential investors wait for more bullish signals before entering.
Check full Tesla forecast and analysis here.