Tesla Stock Volatility and Analyst Consensus: Insights and Prognosis
StockInvest.us, 2 months ago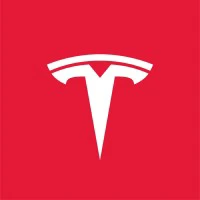 Introduction

Tesla, Inc. (TSLA) is a prominent electric vehicle and clean energy company listed on the NASDAQ exchange. Founded by Elon Musk and a group of visionaries, the company is known for its electric cars, energy storage, and solar products.

Technical Analysis

Last close for Tesla was at $262.59 on September 20, 2023, showing a drop of $3.91 (a 1.47% decrease). The Stock managed to stay within its 1-day expected move, with the day's low and high being $262.46 and $273.93 respectively. The trading volume for the day was 121.67 million, slightly below the average volume of 121.88 million. The stock's Relative Strength Index (RSI14) stands at 53, indicating that the stock is neither overbought nor oversold. The MACD (3-month) valued at 11.53 confirms the neutral trend.

Further insight is provided by moving averages: Tesla's current price is above both its 50-day moving average of $256.18 (indicating a short-term bullish trend) and its 200-day moving average of $203.09 (also indicating a longer-term bullish sentiment). These trends suggest a general upward price momentum.

Notably, Tesla's ATR stands at 4.07, indicating volatility. The support and resistance levels are $259.46 and $262.9, respectively. If the stock price dips below the support level, it may signal a bearish trend. However, if the stock's price surpasses the resistance level, this could be deemed a bullish indicator.

Fundamental Analysis

Currently, Tesla holds a market capitalization of $833.46 billion, with approximately 3.17 billion shares outstanding. It has a Price-to-Earnings (PE) ratio of 77.23 and earnings per share (EPS) of $3.4. These figures indicate that the company holds a significant market presence and generates sustainable earnings, but they also suggest that Tesla's stock is highly valued.
Specific target insights show varying opinions, with the target high of $526.67 being highly optimistic, whereas the target low predicts a bearish trend towards $130. The median target stands at $280, compared to the consensus target of $292.92, indicating modest future growth. Analyst ratings indicate 1 strong buy, 21 buy, 7 hold, 2 sell, with the consensus being "Buy."

It's important to note that the upcoming earnings announcement on October 17, 2023, could have an impact on Tesla's stock price, depending on whether the company meets, misses, or exceeds analysts' expectations.

Recent News and Events

Several recent news pieces may offer contextual insights into the stock's performance. The ongoing UAW strike could potentially benefit Tesla and related electric vehicle ETFs. In an unrelated event, lawyers who previously led a successful suit against Tesla for excessive board member remuneration are now seeking their own substantial pay. In addition, an ongoing Department of Justice investigation into CEO Elon Musk's personal benefits from the company continues to unfold.

Conclusion and Prediction

The next trading day, September 21, 2023, depending on market sentiment and potential news releases, could see the stock price gravitate around its support and resistance levels of $259.46 and $262.9, respectively, given the stock's volatility as suggested by the ATR value. However, considering the consensus targets and analyst ratings, the stock is likely to see some positive movement over the week.

Final Evaluation

Having considered the technical and fundamental aspects along with recent news, Tesla's stock, TSLA, is evaluated as a Hold at present, primarily due to the high P/E ratio that indicates a possibly overvalued situation, and due to certain negative news that might weigh on the stock value. However, the hold suggestion doesn't rule out long-term potential, given the generally positive analyst consensus, the company's robust market cap, and optimistic target price predictions. This position must be reassessed regularly, particularly in the wake of the upcoming earnings announcement and evolving news scenarios.
Check full Tesla forecast and analysis here.