Tesla (TSLA) Stock Analysis: Promising Outlook Based on Financial Data & Recent News
StockInvest.us, 1 month ago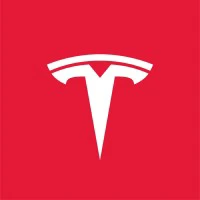 Summary

Based on the provided financial data and recent news events, this analysis provides an evaluation of Tesla (TSLA) stock, which closed at $263.62 on October 10, 2023. The analysis covers various factors including price movement, volume of trade, technical indicators, earnings per share, and external factors such as industry performance and market news.

Ticker Profile

Tesla trades under the ticker symbol TSLA on the NASDAQ exchange. The firm boasts a significant market cap of $836.73 billion and has an abundant share volume with 122.32 million shares traded on an average day. As of the last count, the firm had approximately 3.17 billion outstanding shares.

Stock Price and Trading Volume Analysis

Tesla stock has shown a positive price movement with an increase of $3.95 (1.52%) since the last close, indicating investor interest and potential for future growth. However, the day's trading range from a high price of $268.94 to a low of $257.65 shows notable variability -- suggesting possible market volatility. The year's high and low prices also highlight a significant difference in investor sentiment throughout the year.

Technical Indicators

Tesla's RSI14 stands at 51, indicating a neutral market, with the stock neither overbought nor oversold. The stock price exceeds both the 50-day ($250.40) and 200-day ($208.94) moving averages, showing a general upward trend. The MACD (3-month) of -3.08 could suggest a short-term downward adjustment, and the high Average True Range (ATR) of 3.90 could suggest increased market volatility. Tesla has immediate support at $262.9 and resistance at $265.28.

Financial Ratios

With an earnings per share (EPS) of $3.52, the firm has a relatively high P/E ratio of 74.89, reflecting investors' willingness to pay a high share price today because of growth expectations.
Analyst Consensus and Targets

Based on analyst data, there is a clear consensus to buy Tesla with 23 analysts advising to buy and only three advising to sell. The median target price among analysts is $280, above the last close price. Nonetheless, the breadth of target prices - from a low of $130 to a high of $526.67 - underlines considerable disagreement about the stock's future performance.

News Analysis

Recent news is reportedly driving investor sentiment about Tesla. However, the news about Tesla's strong position against competitors and achievement in sales could contribute to positive investor sentiment.

Stock Performance Prediction

Barring any unpredictable market movements or company developments, Tesla's stock price could see a slight increase on the next trading day, October 11, 2023. Based on the strong sales performance and the general upwards trend indicated by the moving averages, Tesla could maintain or enhance its current stock price in the upcoming week.

Earnings Announcement

Tesla's next earnings announcement is scheduled for October 18, 2023, which could impact the stock price depending on the results.

Final Evaluation

Taking into account the company's financial health, strong sales performance, positive analyst consensus, and significant market presence, the overall evaluation places Tesla as a Buy. However, potential investors should keep an eye on the upcoming earnings announcement and stay updated with the latest news updates on the company.
Check full Tesla forecast and analysis here.