Tesla (TSLA) Stock Outlook: Cautiously Optimistic Amid Technical and Fundamental Analysis
StockInvest.us, 2 weeks ago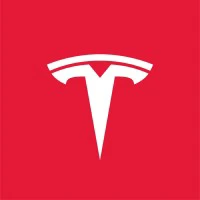 Technical Analysis

Tesla, Inc. (TSLA) closed the trading session on November 15, 2023, at $242.84, marking a daily increase of $5.43 or 2.29%. The stock's price fluctuated between $236.45 and $246.70 during the session, demonstrating average volatility as indicated by the ATR (Average True Range) of $4.50. Over the last 50 days, TSLA's share price has been slightly above its 50 Day Moving Average of $240.87, suggesting a minor bullish trend in the short term. Furthermore, the price is significantly higher than the 200 Day Moving Average of $221.46, which highlights a strong bullish trend over a mid-term horizon.

The stock's RSI (Relative Strength Index) stands at 72, which is generally considered an indication of being overbought. This might point to a potential pullback or consolidation in the near-term, as stocks with high RSI values tend to revert to mean valuations, although RSI alone is not a definitive indicator of future stock movements.

The MACD (Moving Average Convergence Divergence), which is sitting at -16.55, shows a negative momentum despite the positive price movement in the recent trading session. This divergence could signify investor caution and the possibility of a near-term corrective action.

TSLA stock's immediate support is set at around $237.41, while resistance is found near $257.18. The stop-loss for risk management purposes could be placed near $234.19, which is just below the support level. The average trading volume of 120.55 million reveals a high level of investor interest in the stock.

Fundamental Analysis

With a market capitalization of approximately $772 billion, Tesla is one of the premier companies in the EV (Electric Vehicle) sector with substantial influence on the market. The company's PE (Price to Earnings) ratio stands at a lofty 78.34, indicative of high investor expectations for future growth and earnings potential. This high PE ratio may be a point of contention for value-oriented investors, as it signals that the stock is trading at a premium compared to its current earnings.

Tesla's earnings per share (EPS) is $3.10, which supports the company's profitability but still requires substantial future growth to justify the existing valuation. The earnings announcement scheduled for January 23, 2024, will be a significant event for investors to watch, as it could offer insights into the company's financial health and future guidance.

Regarding the Wall Street consensus, there is a strong sentiment leaning toward 'Buy' with 24 out of 34 analysts giving the stock a positive rating, further reinforcing the overall optimistic outlook for TSLA.
In recent news, Tesla prevailed in a court ruling allowing it to block factory workers from wearing union t-shirts. Such developments can have an impact on investor sentiment as it demonstrates the company's control over its workplace policies and might alleviate concerns regarding potential employee disputes or unionization efforts.

Conversely, Tesla faces challenges in Sweden, where there is union pressure and upcoming strikes at supplier sites, which could potentially disrupt the company's supply chain and production.

On the positive side, ARK Investments founder Cathie Wood, an influential investor, continues to show support for Tesla, which might provide additional positive sentiment among retail and institutional investors alike. The challenge from Renault's new EV company Ampere as a European rival could also stimulate Tesla's efforts to innovate and maintain its market position.

Stock Performance Predictions

For the next trading day, TSLA may face some short-term headwinds due to its high RSI level, which suggests the stock could witness a minor consolidation or pullback. However, the longer-term uptrend remains intact, with strong support levels established.

For the upcoming week, investor sentiment and industry dynamics should continue to play a significant role. The potential supply chain issues in Sweden may cause some concern, but the company's market position and innovation trajectory are likely to underpin its performance.

Overall Evaluation

Taking into account both the technical and fundamental analyses, as well as recent news events, the stock's outlook seems cautiously optimistic. Hence, Tesla, Inc. (TSLA) could be classified as a 'Hold' for investors already holding the stock and a 'Buy' for long-term investors looking to capitalize on the company's growth potential.

Investors should keep an eye on the upcoming earning announcement and be aware of the fact that high PE ratio stocks, such as Tesla, can be more susceptible to market fluctuations, especially in the face of unexpected events or shifts in investor sentiment. Nonetheless, Tesla's strong market presence, innovative edge, and bullish analyst consensus provide compelling reasons to consider the stock favorably.
Check full Tesla forecast and analysis here.