Tesla's Stock Faces Volatility and Earnings Uncertainty
StockInvest.us, 1 month ago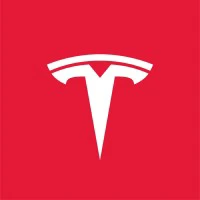 Fundamental Analysis: Tesla, Inc.

Tesla's last market close was USD 258.87 on October 12, 2023, which indicates a drop of 1.57%, with the day's trading fluctuating between a price low of $256.63 and a price high of $265.40. Despite the small decline, the current price remains solidly above its 50 Day Moving Average (DMA) of $250.36, as well as the 200 DMA of $210.26, holding in a promising up-trending position for both short and mid-term trading.

While the year high of Tesla is $299.29, the year low stands staggeringly low at $101.81. Tesla's earning per share (EPS) is $3.51 which gives it a Price Earnings ratio (P/E) of 73.75, a number substantially higher than the industry average and indicating investor expectation for high growth in the future.

The trade volume for the day was 110.75 million, slightly less than the average volume of 116.58 million. This drop in trading volume could signify a decreased interest from traders and investors, a slight warning sign for Tesla's stock.

Tesla's market capitalization currently stands at $821.65 billion, and they have 3.17 billion outstanding shares. With an impressive market cap but a recently declining stock price, it's crucial to consider the stock's expected performance in future to understand its current market standing.

The company's Discounted Cash Flow (DCF) stands at $265.25, slightly above the current price, bringing a positive outlook for the stock value in terms of its future cash flows.

Tesla's Relative Strength Index (RSI) stands at 64, suggesting that the stock is nearing overbought levels. The Moving Average Convergence Divergence (MACD) is at -4.44, indicating a recent trend of Tesla's stock experiencing a sell indication. Meanwhile, the Average True Range (ATR) stands at 3.87, highlighting a high degree of price volatility.

Analyst's predictions range from $130 to $526.67, with a median target of $280 and a consensus target of $294.63.
The financial analysis consensus for Tesla is a "Buy" based on 1 strong buy, 23 buy, 7 hold, 3 sell, and 0 strong sell recommendations.

News Evaluation

Recent news highlights a few risk factors for Tesla. There have been reports about Tesla losing ground to EV competitors, tension with unionized employees in its German plant, ongoing proceedings related to an incident of fraudulent dealing by a Vermont man, and a whistleblower account. However, there are also signals of potential growth, such as the company's expected release of the Cybertruck. Skepticism regarding Tesla's margins and demand still circulates as they are set to announce their Q3 earnings.

Short-Term Outlook

Based on the latest closing price and its position against the 50 and 200 DMAs, the outlook for the next trading day (October 13, 2023) seems to lean moderately positive. However, the high RSI and the MACD trends should temper expectations of a significant price increase. Volatility is expected to remain high, as indicated by the ATR.

Mid-term Outlook

Taking into account the upcoming earnings announcement on October 18, 2023, traders are advised to keep a close watch on the earnings report to assess the company's overall health and its progress towards goals. If earnings exceed expectations, it could trigger a price surge. However, if Tesla's earnings disappoint, especially in the context of its high P/E ratio, the stock could experience a sell-off.

Recommendation

Based on the data, the recommendation for Tesla's stock seems to be a "Hold" in the short term, with a possibility to "Buy" if earnings meet or exceed expectations. That said, high RSI levels and recent negative news could hit the stock's performance. As always, investors should remain attentive to the upcoming earnings report and take recent news and investor sentiment into account before making any decisions.
Check full Tesla forecast and analysis here.