Tesla's Stock Poised for Minor Pullback, but Long-Term Potential Marks it a Buy
StockInvest.us, 1 month ago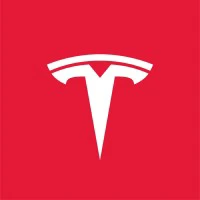 Overview

The analysed company is Tesla, Inc. (NASDAQ: TSLA), a renowned leader in the electric vehicle (EV) industry. On October 17, 2023, Tesla's last closing price was $254.85, marking a slight change of 0.37% or $0.93 from the previous trading day. The stock's daily low and high were $247.08 and $257.18 respectively, compared to its 52-week range, from a low of $101.81 to a high of $299.29.

Technical Analysis

Tesla's current RSI14 stands at a medium-high range of 63. Often, an RSI over 70 suggests overbought conditions and might be due for a pullback or sideways movement whilst a stock with an RSI under 30 is considered oversold and might anticipate a bounce-back. Hence, Tesla's RSI does not indicate overbought or oversold conditions.

The stock is trading above both its 50-day and 200-day moving averages, at $250.29 and $212.36 respectively, indicating a positive medium and long-term trend. However, a negative MACD (3-month) of -3.74 implies the risk of a short-term bearish signal.

Tesla's ATR, a volatility indicator, stands at 3.84, implying the stock has been moving approximately $3.84 each day. High volatility often presents more opportunities to enter the market, but risk management needs diligent oversight.

The stock's current support level is $240.5, with resistance at $262.9. A breach of these levels could indicate a new trend.

Fundamental Analysis
Tesla's healthy earnings per share (EPS) of $3.5, along with a relatively high price-to-earnings (PE) ratio of 72.81, implies positive earnings but also indicates investors' high future growth expectations. The company has a large market cap of $808.89 billion and over 3.17 billion outstanding shares.

The company's discounted cash flow (DCF) is slightly higher than the current trading price ($261.23 vs. $254.85), which could suggest undervaluation.

Analysts and Market Sentiment

The consensus among analysts is a "Buy". Out of 34 analysts, 24 recommended to buy the stock, seven suggested to hold, while three advised to sell. The stock's target consensus price is $294.63 with a high of $526.67 and a low of $130.

Recent News

News about Tesla is primarily positive. Firstly, the company's push for stricter fuel standards may help it even more dominate the EV market. Secondly, the ongoing strikes at traditional auto companies do not affect Tesla. Looking forward, the anticipated immediate $7,500 tax credit for EV buyers in January 2024 could majorly boost Tesla's sales revenue. However, Tesla's recall of nearly 55,000 Model X vehicles due to a brake issue could hurt the stock's performance in the short term.

Prediction and Recommendation

Considering the above analysis, the stock price could potentially see a minor pullback on the next trading day, October 18, 2023, considering high RSI and negative MACD. But in the following week, considering positive news and its trading above both 50 and 200-day moving averages, Tesla's stock may rebound and possibly test the resistance level at $262.9.

Also, the long-term trend and growth potential further backed by positive news and support from analysts mark Tesla as a "Buy". However, investors need to consider the company's high PE ratio and potential stock volatility due to its high ATR.
Check full Tesla forecast and analysis here.