Tesla's Stock Value Expected to Continue Rise
StockInvest.us, 2 months ago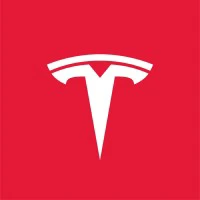 Fundamental Analysis

At a closing price of $261.16 USD on October 4, 2023, Tesla, Inc. (TSLA) had a market capitalization of $828.92 billion and a price-to-earnings ratio of 73.57. The EPS was $3.55, and the high number of outstanding shares stood at around 3.17 billion. Its earnings announcement is due on October 18, 2023.

The impressive surge in the stock price contributed to the wealth accumulation of its renowned CEO, Elon Musk, making him richer by $10 billion. Tesla's U.S. auto sales had significantly improved in the third quarter, and this positive market trend aspect majorly prompted the boost in its stock prices.

The target ranges provided indicate analysts' varying expectations on TSLA's stock. The consensus target high is $526.67 per share, an increase of more than twice from the last close value (up by 101.67%). The target low estimate stands at $130.00, while the median target is $280.00. The consensus target indicates a mixed market attitude to the stock. Nevertheless, the consensus among analysts leans towards "Buy" with 23 analysts voting for "Buy", 7 for "Hold", and 3 for "Sell".

Technical Analysis

At an RSI14 of 40, TSLA is neither in an overbought nor oversold position, indicating a balanced market sentiment. Tesla's current closing value is primarily higher than both the 50 and 200-day moving averages, which are $250.61 and $206.72, respectively. This reflects a short-term to medium-term bullish trend.
The MACD value of 3.68 supports this positive trend, indicating strong momentum. The ATR stands at 3.99, revealing a relatively high degree of price volatility. In terms of its immediate trading range, Tesla has a support level at $260.02 and resistance at $262.90.

Prediction

For the next trading day (October 5, 2023), considering the positive momentum reflected in the technical analysis and ongoing positive company-wide prospects, it's plausible to expect a continued rise in TSLA's stock value—most likely beyond the resistance level but with possible fluctuations due to its known volatility.

The DCF model currently indicates a price valuation of $267.54, which is higher than the most recent closing price, suggesting the stock could be undervalued.

Taking into account the impending earnings announcement on October 18, 2023, and the typically high volatility surrounding such events, the possibility for significant price movements within the upcoming week is reasonably high.

Conclusion

In conclusion, given the consolidation of both the technical and fundamental indicators and trends, Tesla is rated as a "Buy". It's worth noting this review does not guarantee future performance and investors should consider other market risks and conduct their comprehensive research before making decisions.
Check full Tesla forecast and analysis here.