NYSE:BV
BrightView Holdings Inc. Stock Price (Quote)
$8.40
(
3.70%
)
Friday, 3rd Feb 2023
Range
Low Price
High Price
Comment
30 days
$7.17
$8.45
Friday, 3rd Feb 2023 BV stock ended at $8.40. This is 3.7% more than the trading day before Thursday, 2nd Feb 2023. During the day the stock fluctuated 5.62% from a day low at $8.00 to a day high of $8.45.
90 days
$5.78
$9.32
52 weeks
$5.78
$14.07
Historical BrightView Holdings Inc. prices
| | | | | | |
| --- | --- | --- | --- | --- | --- |
| Date | Open | High | Low | Close | Volume |
| 2023-02-03 | $8.07 | $8.45 | $8.00 | $8.40 | 375 550 |
| 2023-02-02 | $8.20 | $8.29 | $8.04 | $8.10 | 475 950 |
| 2023-02-01 | $7.92 | $8.19 | $7.92 | $8.15 | 438 878 |
| 2023-01-31 | $8.03 | $8.07 | $7.81 | $7.95 | 875 105 |
| 2023-01-30 | $8.07 | $8.13 | $7.94 | $7.97 | 225 156 |
| 2023-01-27 | $7.97 | $8.19 | $7.94 | $8.14 | 784 500 |
| 2023-01-26 | $7.88 | $8.00 | $7.78 | $7.95 | 518 303 |
| 2023-01-25 | $7.31 | $7.83 | $7.26 | $7.82 | 486 141 |
| 2023-01-24 | $7.35 | $7.40 | $7.23 | $7.33 | 302 835 |
| 2023-01-23 | $7.37 | $7.42 | $7.20 | $7.37 | 739 186 |
| 2023-01-20 | $7.65 | $7.65 | $7.17 | $7.37 | 264 049 |
| 2023-01-19 | $7.73 | $7.80 | $7.57 | $7.62 | 534 849 |
| 2023-01-18 | $7.85 | $7.91 | $7.72 | $7.78 | 276 026 |
| 2023-01-17 | $7.66 | $7.90 | $7.66 | $7.80 | 315 100 |
| 2023-01-13 | $7.51 | $7.71 | $7.49 | $7.71 | 193 114 |
| 2023-01-12 | $7.66 | $7.77 | $7.56 | $7.61 | 136 411 |
| 2023-01-11 | $7.34 | $7.64 | $7.33 | $7.63 | 122 206 |
| 2023-01-10 | $7.30 | $7.44 | $7.17 | $7.32 | 194 606 |
| 2023-01-09 | $7.42 | $7.57 | $7.24 | $7.32 | 348 500 |
| 2023-01-06 | $7.46 | $7.52 | $7.35 | $7.37 | 431 100 |
| 2023-01-05 | $7.40 | $7.50 | $7.27 | $7.39 | 312 957 |
| 2023-01-04 | $7.17 | $7.41 | $7.17 | $7.39 | 251 710 |
| 2023-01-03 | $6.98 | $7.11 | $6.85 | $7.05 | 272 536 |
| 2022-12-30 | $6.78 | $6.97 | $6.76 | $6.89 | 147 387 |
| 2022-12-29 | $6.47 | $6.90 | $6.47 | $6.86 | 549 988 |
| 2022-12-28 | $6.58 | $6.66 | $6.46 | $6.46 | 443 627 |
| 2022-12-27 | $6.69 | $6.69 | $6.54 | $6.60 | 188 298 |
| 2022-12-23 | $6.53 | $6.70 | $6.51 | $6.65 | 237 860 |
| 2022-12-22 | $6.67 | $6.67 | $6.48 | $6.55 | 202 440 |
| 2022-12-21 | $6.69 | $6.87 | $6.67 | $6.73 | 322 704 |
| 2022-12-20 | $6.49 | $6.61 | $6.44 | $6.61 | 355 385 |
| 2022-12-19 | $6.57 | $6.62 | $6.47 | $6.53 | 227 433 |
| 2022-12-16 | $5.86 | $6.66 | $5.78 | $6.57 | 662 828 |
| 2022-12-15 | $6.65 | $6.72 | $6.55 | $6.59 | 333 108 |
| 2022-12-14 | $6.75 | $6.87 | $6.67 | $6.75 | 212 115 |
| 2022-12-13 | $6.71 | $6.93 | $6.65 | $6.79 | 415 929 |
| 2022-12-12 | $6.42 | $6.62 | $6.28 | $6.55 | 648 589 |
| 2022-12-09 | $6.50 | $6.58 | $6.40 | $6.42 | 147 518 |
| 2022-12-08 | $6.54 | $6.72 | $6.51 | $6.56 | 146 470 |
| 2022-12-07 | $6.57 | $6.71 | $6.54 | $6.55 | 281 459 |
| 2022-12-06 | $6.67 | $6.71 | $6.53 | $6.61 | 190 565 |
| 2022-12-05 | $6.65 | $6.88 | $6.58 | $6.68 | 249 648 |
| 2022-12-02 | $6.94 | $6.98 | $6.75 | $6.77 | 161 244 |
| 2022-12-01 | $6.90 | $7.22 | $6.90 | $7.09 | 294 370 |
| 2022-11-30 | $6.74 | $6.93 | $6.63 | $6.89 | 195 508 |
| 2022-11-29 | $6.96 | $7.00 | $6.61 | $6.69 | 113 701 |
| 2022-11-28 | $7.33 | $7.42 | $6.92 | $6.96 | 203 676 |
| 2022-11-25 | $7.18 | $7.46 | $7.12 | $7.42 | 91 973 |
| 2022-11-23 | $7.21 | $7.26 | $7.07 | $7.18 | 212 339 |
| 2022-11-22 | $7.09 | $7.37 | $6.91 | $7.37 | 189 368 |
About BrightView Holdings Inc.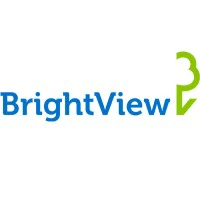 BrightView Holdings, Inc., through its subsidiaries, provides commercial landscaping services in the United States. It operates through two segments, Maintenance Services and Development Services. The Maintenance Services segment delivers a suite of recurring commercial landscaping services, including mowing, gardening, mulching and snow removal, water management, irrigation maintenance, tree care, golf course maintenance, and specialty turf main... BV Profile
Top Fintech Company
featured in The Global Fintech Index 2020 as the top Fintech company of the country.
Full report by