NASDAQ:CMTL
Comtech Telecommunications Corp. Stock Price (Quote)
$14.86
(
-0.535%
)
Friday, 27th Jan 2023
Range
Low Price
High Price
Comment
30 days
$11.78
$15.21
Friday, 27th Jan 2023 CMTL stock ended at $14.86. This is 0.535% less than the trading day before Thursday, 26th Jan 2023. During the day the stock fluctuated 2.79% from a day low at $14.69 to a day high of $15.10.
90 days
$10.12
$15.21
52 weeks
$8.42
$21.69
Historical Comtech Telecommunications Corp. prices
| | | | | | |
| --- | --- | --- | --- | --- | --- |
| Date | Open | High | Low | Close | Volume |
| 2023-01-27 | $14.84 | $15.10 | $14.69 | $14.86 | 72 898 |
| 2023-01-26 | $15.07 | $15.21 | $14.60 | $14.94 | 86 488 |
| 2023-01-25 | $14.38 | $14.96 | $14.27 | $14.95 | 123 484 |
| 2023-01-24 | $14.23 | $14.57 | $14.15 | $14.55 | 126 652 |
| 2023-01-23 | $14.03 | $14.63 | $14.01 | $14.36 | 140 674 |
| 2023-01-20 | $14.22 | $14.24 | $13.79 | $14.05 | 137 529 |
| 2023-01-19 | $13.37 | $14.39 | $13.31 | $14.12 | 317 500 |
| 2023-01-18 | $13.12 | $13.55 | $13.05 | $13.45 | 192 733 |
| 2023-01-17 | $13.38 | $13.63 | $12.98 | $13.12 | 153 700 |
| 2023-01-13 | $13.50 | $13.82 | $13.46 | $13.48 | 380 700 |
| 2023-01-12 | $12.99 | $13.42 | $12.96 | $13.11 | 572 914 |
| 2023-01-11 | $12.64 | $13.03 | $12.38 | $12.87 | 264 744 |
| 2023-01-10 | $12.37 | $12.56 | $12.22 | $12.50 | 94 038 |
| 2023-01-09 | $12.60 | $12.84 | $12.37 | $12.43 | 162 000 |
| 2023-01-06 | $12.56 | $12.56 | $12.16 | $12.48 | 130 600 |
| 2023-01-05 | $12.50 | $12.68 | $12.29 | $12.31 | 167 084 |
| 2023-01-04 | $12.39 | $12.62 | $12.07 | $12.50 | 224 081 |
| 2023-01-03 | $12.36 | $12.58 | $12.17 | $12.28 | 111 051 |
| 2022-12-30 | $12.01 | $12.24 | $11.98 | $12.14 | 81 744 |
| 2022-12-29 | $11.86 | $12.23 | $11.86 | $12.14 | 100 430 |
| 2022-12-28 | $11.83 | $12.00 | $11.78 | $11.82 | 129 156 |
| 2022-12-27 | $11.99 | $11.99 | $11.83 | $11.84 | 74 204 |
| 2022-12-23 | $12.19 | $12.26 | $11.81 | $12.04 | 65 797 |
| 2022-12-22 | $12.39 | $12.45 | $12.15 | $12.27 | 104 461 |
| 2022-12-21 | $12.43 | $12.79 | $12.43 | $12.55 | 104 181 |
| 2022-12-20 | $12.23 | $12.45 | $12.04 | $12.31 | 283 925 |
| 2022-12-19 | $12.54 | $12.54 | $12.08 | $12.23 | 284 539 |
| 2022-12-16 | $12.65 | $12.78 | $12.45 | $12.58 | 624 564 |
| 2022-12-15 | $12.80 | $12.95 | $12.61 | $12.78 | 131 104 |
| 2022-12-14 | $13.06 | $13.27 | $12.76 | $12.90 | 341 062 |
| 2022-12-13 | $13.98 | $14.14 | $12.88 | $13.07 | 466 057 |
| 2022-12-12 | $13.28 | $13.61 | $13.10 | $13.41 | 373 214 |
| 2022-12-09 | $14.00 | $14.05 | $13.35 | $13.37 | 562 635 |
| 2022-12-08 | $12.65 | $13.49 | $12.64 | $13.45 | 239 131 |
| 2022-12-07 | $12.27 | $12.78 | $12.25 | $12.68 | 323 344 |
| 2022-12-06 | $12.62 | $12.67 | $12.07 | $12.24 | 130 616 |
| 2022-12-05 | $12.66 | $13.25 | $12.36 | $12.67 | 326 270 |
| 2022-12-02 | $11.62 | $12.66 | $11.50 | $12.63 | 125 120 |
| 2022-12-01 | $11.76 | $12.04 | $11.61 | $11.85 | 92 579 |
| 2022-11-30 | $11.34 | $11.75 | $11.11 | $11.67 | 138 057 |
| 2022-11-29 | $11.16 | $11.40 | $11.16 | $11.29 | 71 513 |
| 2022-11-28 | $11.43 | $11.50 | $11.20 | $11.24 | 104 007 |
| 2022-11-25 | $11.52 | $11.76 | $11.40 | $11.62 | 22 351 |
| 2022-11-23 | $11.43 | $11.59 | $11.34 | $11.47 | 61 530 |
| 2022-11-22 | $11.54 | $11.54 | $11.28 | $11.48 | 74 335 |
| 2022-11-21 | $11.54 | $11.59 | $11.22 | $11.46 | 65 939 |
| 2022-11-18 | $11.98 | $11.99 | $11.60 | $11.65 | 95 753 |
| 2022-11-17 | $11.80 | $11.80 | $11.39 | $11.53 | 77 987 |
| 2022-11-16 | $12.03 | $12.07 | $11.66 | $11.80 | 49 572 |
| 2022-11-15 | $12.36 | $12.62 | $12.07 | $12.20 | 53 679 |
About Comtech Telecommunications Corp.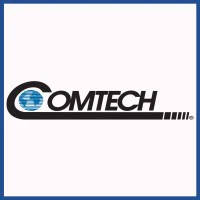 Comtech Telecommunications Corp., together with its subsidiaries, designs, develops, produces, and markets products, systems, and services for communications solutions in the United States and internationally. It operates in two segments, Commercial Solutions and Government Solutions. The Commercial Solutions segment offers satellite ground station technologies, including single channel per carrier and time division multiple access modems, amplif... CMTL Profile
Top Fintech Company
featured in The Global Fintech Index 2020 as the top Fintech company of the country.
Full report by