Deswell Industries Stock Price (Quote) NASDAQ:DSWL
$3.10
(
-2.74%
)
Friday, 30th Sep 2022
Range
Low Price
High Price
Comment
30 days
$3.00
$3.23
Friday, 30th Sep 2022 DSWL stock ended at $3.10. This is 2.74% less than the trading day before Thursday, 29th Sep 2022. During the day the stock fluctuated 0.73% from a day low at $3.08 to a day high of $3.10.
90 days
$3.00
$3.40
52 weeks
$3.00
$5.20
Historical Deswell Industries prices
| | | | | | |
| --- | --- | --- | --- | --- | --- |
| Date | Open | High | Low | Close | Volume |
| 2022-09-30 | $3.08 | $3.10 | $3.08 | $3.10 | 583 |
| 2022-09-29 | $3.08 | $3.19 | $3.08 | $3.19 | 4 080 |
| 2022-09-28 | $3.05 | $3.09 | $3.05 | $3.09 | 0 |
| 2022-09-27 | $3.03 | $3.10 | $3.02 | $3.06 | 659 |
| 2022-09-26 | $3.03 | $3.08 | $3.03 | $3.08 | 612 |
| 2022-09-23 | $3.05 | $3.19 | $3.02 | $3.03 | 1 508 |
| 2022-09-22 | $3.08 | $3.15 | $3.07 | $3.12 | 2 976 |
| 2022-09-21 | $3.13 | $3.19 | $3.09 | $3.16 | 5 646 |
| 2022-09-20 | $3.14 | $3.17 | $3.11 | $3.17 | 8 005 |
| 2022-09-19 | $3.07 | $3.17 | $3.07 | $3.17 | 1 113 |
| 2022-09-16 | $3.01 | $3.05 | $3.01 | $3.05 | 858 |
| 2022-09-15 | $3.01 | $3.11 | $3.01 | $3.10 | 7 362 |
| 2022-09-14 | $3.04 | $3.18 | $3.00 | $3.04 | 8 865 |
| 2022-09-13 | $3.05 | $3.06 | $3.05 | $3.06 | 499 |
| 2022-09-12 | $3.03 | $3.15 | $3.03 | $3.13 | 2 063 |
| 2022-09-09 | $3.11 | $3.11 | $3.11 | $3.11 | 612 |
| 2022-09-08 | $3.12 | $3.15 | $3.03 | $3.03 | 1 881 |
| 2022-09-07 | $3.15 | $3.15 | $3.15 | $3.15 | 463 |
| 2022-09-06 | $3.10 | $3.15 | $3.10 | $3.15 | 1 798 |
| 2022-09-02 | $3.15 | $3.15 | $3.02 | $3.08 | 9 008 |
| 2022-09-01 | $3.09 | $3.19 | $3.09 | $3.09 | 13 432 |
| 2022-08-31 | $3.14 | $3.23 | $3.14 | $3.23 | 7 580 |
| 2022-08-30 | $3.15 | $3.17 | $3.15 | $3.15 | 9 977 |
| 2022-08-29 | $3.09 | $3.23 | $3.09 | $3.15 | 15 221 |
| 2022-08-26 | $3.13 | $3.15 | $3.00 | $3.01 | 16 882 |
| 2022-08-25 | $3.15 | $3.20 | $3.10 | $3.16 | 3 370 |
| 2022-08-24 | $3.25 | $3.25 | $3.15 | $3.24 | 4 583 |
| 2022-08-23 | $3.20 | $3.20 | $3.16 | $3.19 | 4 665 |
| 2022-08-22 | $3.15 | $3.30 | $3.15 | $3.27 | 17 290 |
| 2022-08-19 | $3.10 | $3.27 | $3.06 | $3.15 | 9 400 |
| 2022-08-18 | $3.06 | $3.27 | $3.06 | $3.25 | 5 811 |
| 2022-08-17 | $3.11 | $3.27 | $3.06 | $3.08 | 4 584 |
| 2022-08-16 | $3.20 | $3.20 | $3.18 | $3.20 | 3 880 |
| 2022-08-15 | $3.16 | $3.20 | $3.16 | $3.20 | 5 245 |
| 2022-08-12 | $3.17 | $3.17 | $3.16 | $3.16 | 620 |
| 2022-08-11 | $3.16 | $3.19 | $3.16 | $3.19 | 1 026 |
| 2022-08-10 | $3.20 | $3.20 | $3.20 | $3.20 | 961 |
| 2022-08-09 | $3.26 | $3.26 | $3.26 | $3.26 | 804 |
| 2022-08-08 | $3.11 | $3.30 | $3.11 | $3.30 | 3 933 |
| 2022-08-05 | $3.05 | $3.05 | $3.05 | $3.05 | 432 |
| 2022-08-04 | $3.15 | $3.18 | $3.13 | $3.18 | 1 746 |
| 2022-08-03 | $3.04 | $3.16 | $3.04 | $3.16 | 1 376 |
| 2022-08-02 | $3.11 | $3.11 | $3.11 | $3.11 | 449 |
| 2022-08-01 | $3.26 | $3.26 | $3.10 | $3.18 | 4 421 |
| 2022-07-29 | $3.30 | $3.30 | $3.08 | $3.26 | 912 |
| 2022-07-28 | $3.24 | $3.24 | $3.24 | $3.24 | 417 |
| 2022-07-27 | $3.06 | $3.06 | $3.05 | $3.05 | 513 |
| 2022-07-26 | $3.12 | $3.12 | $3.12 | $3.12 | 3 |
| 2022-07-25 | $3.18 | $3.18 | $3.18 | $3.18 | 384 |
| 2022-07-22 | $3.21 | $3.21 | $3.21 | $3.21 | 655 |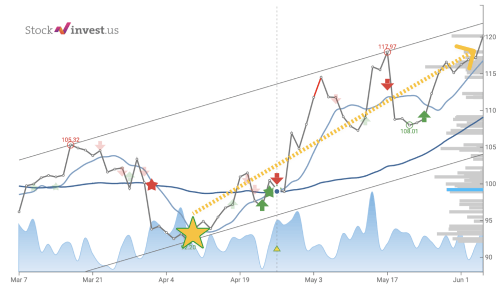 From 26 676 stocks, only a few dozen will trigger such a signal!
About Deswell Industries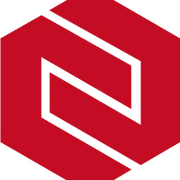 Deswell Industries, Inc. manufactures and sells injection-molded plastic parts and components, electronic products and subassemblies, and metallic molds and accessory parts for original equipment manufacturers and contract manufacturers. It operates in two segments, Plastic Injection Molding and Electronic Products Assembling. The company produces a range of plastic parts and components that are used in the manufacture of consumer and industrial ... DSWL Profile
Top Fintech Company

featured in The Global Fintech Index 2020 as the top Fintech company of the country.
Full report by