NASDAQ:EGLE
Eagle Bulk Shipping Stock Price (Quote)
$56.27
(
0.536%
)
Friday, 3rd Feb 2023
Range
Low Price
High Price
Comment
30 days
$47.17
$57.86
Friday, 3rd Feb 2023 EGLE stock ended at $56.27. This is 0.536% more than the trading day before Thursday, 2nd Feb 2023. During the day the stock fluctuated 2.47% from a day low at $55.76 to a day high of $57.14.
90 days
$46.73
$57.86
52 weeks
$40.13
$78.75
Historical Eagle Bulk Shipping Inc. prices
| | | | | | |
| --- | --- | --- | --- | --- | --- |
| Date | Open | High | Low | Close | Volume |
| 2023-02-03 | $55.99 | $57.14 | $55.76 | $56.27 | 128 677 |
| 2023-02-02 | $56.60 | $57.45 | $55.37 | $55.97 | 266 997 |
| 2023-02-01 | $57.31 | $57.86 | $56.29 | $56.80 | 180 108 |
| 2023-01-31 | $56.25 | $57.60 | $55.90 | $57.28 | 306 041 |
| 2023-01-30 | $55.38 | $57.56 | $55.30 | $56.20 | 333 295 |
| 2023-01-27 | $53.41 | $54.92 | $53.41 | $54.91 | 129 786 |
| 2023-01-26 | $53.79 | $54.09 | $51.90 | $53.42 | 151 412 |
| 2023-01-25 | $52.30 | $53.19 | $51.34 | $53.17 | 122 328 |
| 2023-01-24 | $53.84 | $54.20 | $48.88 | $52.29 | 206 339 |
| 2023-01-23 | $54.27 | $54.57 | $53.24 | $53.71 | 303 209 |
| 2023-01-20 | $52.59 | $54.95 | $52.14 | $54.66 | 211 400 |
| 2023-01-19 | $51.83 | $52.39 | $50.62 | $52.08 | 153 413 |
| 2023-01-18 | $53.00 | $53.89 | $52.21 | $52.42 | 216 500 |
| 2023-01-17 | $51.30 | $52.75 | $51.30 | $52.74 | 228 077 |
| 2023-01-13 | $51.16 | $51.24 | $50.50 | $51.23 | 143 900 |
| 2023-01-12 | $50.48 | $51.34 | $50.11 | $51.18 | 154 000 |
| 2023-01-11 | $51.05 | $51.45 | $50.26 | $50.55 | 90 444 |
| 2023-01-10 | $49.53 | $51.09 | $49.53 | $50.87 | 157 300 |
| 2023-01-09 | $50.61 | $51.46 | $49.87 | $49.95 | 192 322 |
| 2023-01-06 | $48.47 | $50.28 | $48.10 | $49.99 | 197 300 |
| 2023-01-05 | $48.07 | $48.25 | $47.17 | $47.97 | 176 773 |
| 2023-01-04 | $48.70 | $48.70 | $47.40 | $47.99 | 195 049 |
| 2023-01-03 | $50.35 | $50.40 | $48.55 | $48.70 | 208 388 |
| 2022-12-30 | $50.25 | $50.57 | $49.41 | $49.94 | 109 343 |
| 2022-12-29 | $50.04 | $51.09 | $50.04 | $50.58 | 115 200 |
| 2022-12-28 | $50.50 | $50.51 | $49.35 | $49.87 | 154 578 |
| 2022-12-27 | $51.34 | $51.70 | $50.35 | $50.63 | 101 532 |
| 2022-12-23 | $51.61 | $51.96 | $50.76 | $51.14 | 161 914 |
| 2022-12-22 | $51.65 | $51.80 | $50.07 | $51.13 | 165 892 |
| 2022-12-21 | $50.68 | $52.13 | $49.93 | $51.80 | 368 371 |
| 2022-12-20 | $47.28 | $49.68 | $47.28 | $49.59 | 193 543 |
| 2022-12-19 | $49.14 | $49.14 | $46.73 | $47.26 | 297 081 |
| 2022-12-16 | $50.62 | $50.69 | $48.73 | $49.14 | 357 331 |
| 2022-12-15 | $49.94 | $50.93 | $49.68 | $50.69 | 179 109 |
| 2022-12-14 | $50.01 | $50.64 | $49.20 | $49.84 | 239 922 |
| 2022-12-13 | $52.50 | $52.50 | $50.14 | $50.56 | 227 641 |
| 2022-12-12 | $50.65 | $51.14 | $50.14 | $51.10 | 174 895 |
| 2022-12-09 | $50.45 | $51.45 | $49.82 | $50.72 | 187 708 |
| 2022-12-08 | $49.29 | $50.38 | $48.72 | $50.17 | 158 437 |
| 2022-12-07 | $49.80 | $49.80 | $48.24 | $48.46 | 140 633 |
| 2022-12-06 | $50.26 | $50.98 | $49.40 | $50.09 | 165 658 |
| 2022-12-05 | $50.98 | $52.00 | $49.57 | $50.13 | 287 288 |
| 2022-12-02 | $49.79 | $50.60 | $49.30 | $50.45 | 115 269 |
| 2022-12-01 | $51.40 | $51.55 | $49.15 | $49.91 | 203 496 |
| 2022-11-30 | $51.15 | $51.72 | $50.02 | $51.45 | 232 492 |
| 2022-11-29 | $51.50 | $52.42 | $50.25 | $50.57 | 204 839 |
| 2022-11-28 | $52.84 | $52.84 | $49.80 | $50.60 | 240 841 |
| 2022-11-25 | $52.20 | $54.85 | $52.01 | $53.14 | 194 894 |
| 2022-11-23 | $51.65 | $52.18 | $50.95 | $51.92 | 137 714 |
| 2022-11-22 | $51.76 | $52.77 | $51.51 | $51.73 | 181 364 |
About Eagle Bulk Shipping Inc.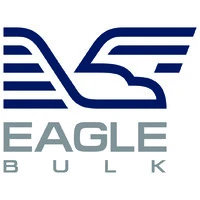 Eagle Bulk Shipping Inc. engages in the ocean transportation of dry bulk cargoes worldwide. The company owns, charters, and operates dry bulk vessels that transport a range of bulk cargoes, including iron ore, coal, grains, fertilizers, steel products, petcoke, cement, and forest products. It serves miners, producers, traders, and end users. As of December 31, 2021, the company owned and operated a fleet of 53 vessels. Eagle Bulk Shipping Inc. wa... EGLE Profile
Top Fintech Company
featured in The Global Fintech Index 2020 as the top Fintech company of the country.
Full report by