NASDAQ:GLMD
Galmed Pharmaceuticals Ltd. Stock Price (Quote)
$4.60
(
-9.81%
)
Friday, 26th May 2023
Range
Low Price
High Price
Comment
30 days
$0.290
$5.63
Friday, 26th May 2023 GLMD stock ended at $4.60. This is 9.81% less than the trading day before Thursday, 25th May 2023. During the day the stock fluctuated 15.65% from a day low at $4.60 to a day high of $5.32.
90 days
$0.290
$5.63
52 weeks
$0.290
$5.63
Historical Galmed Pharmaceuticals Ltd. prices
| | | | | | |
| --- | --- | --- | --- | --- | --- |
| Date | Open | High | Low | Close | Volume |
| 2023-05-26 | $4.70 | $5.32 | $4.60 | $4.60 | 14 080 |
| 2023-05-25 | $5.24 | $5.24 | $5.10 | $5.10 | 10 070 |
| 2023-05-24 | $5.14 | $5.14 | $4.65 | $5.07 | 2 183 |
| 2023-05-23 | $4.99 | $5.49 | $4.90 | $4.96 | 4 948 |
| 2023-05-22 | $4.93 | $5.63 | $4.93 | $5.21 | 28 467 |
| 2023-05-19 | $4.57 | $5.40 | $4.44 | $5.00 | 116 156 |
| 2023-05-18 | $4.90 | $5.01 | $4.44 | $4.57 | 26 042 |
| 2023-05-17 | $4.50 | $5.09 | $4.07 | $4.68 | 109 701 |
| 2023-05-16 | $4.13 | $4.64 | $3.75 | $4.32 | 85 273 |
| 2023-05-15 | $4.50 | $4.50 | $3.43 | $4.16 | 166 164 |
| 2023-05-12 | $0.325 | $0.340 | $0.320 | $0.332 | 216 613 |
| 2023-05-11 | $0.350 | $0.370 | $0.340 | $0.360 | 51 207 |
| 2023-05-10 | $0.380 | $0.380 | $0.357 | $0.359 | 169 150 |
| 2023-05-09 | $0.380 | $0.400 | $0.361 | $0.361 | 361 743 |
| 2023-05-08 | $0.351 | $0.390 | $0.341 | $0.361 | 499 498 |
| 2023-05-05 | $0.390 | $0.518 | $0.358 | $0.408 | 7 597 512 |
| 2023-05-04 | $0.310 | $0.310 | $0.291 | $0.300 | 26 944 |
| 2023-05-03 | $0.320 | $0.320 | $0.301 | $0.310 | 32 260 |
| 2023-05-02 | $0.300 | $0.312 | $0.295 | $0.300 | 31 123 |
| 2023-05-01 | $0.309 | $0.310 | $0.290 | $0.290 | 26 697 |
| 2023-04-28 | $0.300 | $0.310 | $0.300 | $0.310 | 74 666 |
| 2023-04-27 | $0.320 | $0.320 | $0.300 | $0.300 | 32 084 |
| 2023-04-26 | $0.320 | $0.327 | $0.300 | $0.305 | 76 040 |
| 2023-04-25 | $0.330 | $0.331 | $0.306 | $0.310 | 65 050 |
| 2023-04-24 | $0.319 | $0.332 | $0.309 | $0.318 | 26 246 |
| 2023-04-21 | $0.320 | $0.338 | $0.315 | $0.337 | 24 113 |
| 2023-04-20 | $0.340 | $0.340 | $0.308 | $0.332 | 21 220 |
| 2023-04-19 | $0.349 | $0.349 | $0.323 | $0.330 | 34 563 |
| 2023-04-18 | $0.325 | $0.347 | $0.325 | $0.340 | 48 449 |
| 2023-04-17 | $0.301 | $0.330 | $0.300 | $0.317 | 45 981 |
| 2023-04-14 | $0.325 | $0.330 | $0.300 | $0.310 | 35 350 |
| 2023-04-13 | $0.310 | $0.325 | $0.305 | $0.320 | 48 555 |
| 2023-04-12 | $0.310 | $0.326 | $0.300 | $0.300 | 89 181 |
| 2023-04-11 | $0.339 | $0.339 | $0.300 | $0.315 | 96 109 |
| 2023-04-10 | $0.370 | $0.370 | $0.330 | $0.340 | 157 127 |
| 2023-04-06 | $0.357 | $0.361 | $0.340 | $0.340 | 93 484 |
| 2023-04-05 | $0.354 | $0.357 | $0.340 | $0.340 | 15 129 |
| 2023-04-04 | $0.320 | $0.370 | $0.310 | $0.365 | 304 859 |
| 2023-04-03 | $0.450 | $0.450 | $0.310 | $0.350 | 204 979 |
| 2023-03-31 | $0.444 | $0.463 | $0.419 | $0.427 | 22 933 |
| 2023-03-30 | $0.460 | $0.470 | $0.380 | $0.470 | 30 540 |
| 2023-03-29 | $0.410 | $0.450 | $0.370 | $0.450 | 118 932 |
| 2023-03-28 | $0.430 | $0.450 | $0.400 | $0.429 | 13 646 |
| 2023-03-27 | $0.400 | $0.425 | $0.380 | $0.400 | 17 557 |
| 2023-03-24 | $0.440 | $0.440 | $0.414 | $0.420 | 3 777 |
| 2023-03-23 | $0.414 | $0.440 | $0.414 | $0.435 | 8 393 |
| 2023-03-22 | $0.420 | $0.420 | $0.414 | $0.414 | 20 418 |
| 2023-03-21 | $0.421 | $0.440 | $0.421 | $0.430 | 40 645 |
| 2023-03-20 | $0.468 | $0.470 | $0.415 | $0.440 | 30 591 |
| 2023-03-17 | $0.467 | $0.470 | $0.453 | $0.468 | 13 296 |
About Galmed Pharmaceuticals Ltd.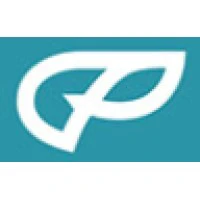 Galmed Pharmaceuticals Ltd., a clinical-stage biopharmaceutical company, focuses on the development of therapeutics for the treatment of liver diseases. It develops Aramchol, an oral therapy, which is in Phase III study for the treatment of non-alcoholic steato-hepatitis (NASH) in patients with overweight or obesity and who are pre-diabetic or type-II-diabetes mellitus. The company also evaluates Aramchol through ARRIVE Study, a Phase IIa clinica... GLMD Profile
Top Fintech Company
featured in The Global Fintech Index 2020 as the top Fintech company of the country.
Full report by