NASDAQ:PMTS
CPI Card Group Inc. Stock Price (Quote)
$27.31
(
3.80%
)
Friday, 2nd Jun 2023
Range
Low Price
High Price
Comment
30 days
$25.33
$42.00
Friday, 2nd Jun 2023 PMTS stock ended at $27.31. This is 3.8% more than the trading day before Thursday, 1st Jun 2023. During the day the stock fluctuated 4.84% from a day low at $26.25 to a day high of $27.52.
90 days
$25.33
$45.86
52 weeks
$12.79
$45.86
Historical CPI Card Group Inc. prices
| | | | | | |
| --- | --- | --- | --- | --- | --- |
| Date | Open | High | Low | Close | Volume |
| 2023-06-02 | $26.63 | $27.52 | $26.25 | $27.31 | 47 218 |
| 2023-06-01 | $26.39 | $26.91 | $25.87 | $26.31 | 46 675 |
| 2023-05-31 | $25.75 | $26.82 | $25.73 | $26.61 | 139 380 |
| 2023-05-30 | $26.61 | $27.34 | $25.79 | $25.98 | 38 557 |
| 2023-05-26 | $26.75 | $27.56 | $26.04 | $26.48 | 33 544 |
| 2023-05-25 | $26.95 | $27.48 | $26.25 | $26.49 | 34 202 |
| 2023-05-24 | $27.52 | $28.48 | $26.29 | $26.96 | 49 359 |
| 2023-05-23 | $27.45 | $29.25 | $27.20 | $27.57 | 67 625 |
| 2023-05-22 | $27.30 | $28.42 | $26.15 | $27.07 | 64 437 |
| 2023-05-19 | $27.07 | $27.47 | $26.49 | $26.89 | 35 053 |
| 2023-05-18 | $26.63 | $27.29 | $26.18 | $26.97 | 40 640 |
| 2023-05-17 | $26.40 | $26.96 | $26.11 | $26.86 | 37 588 |
| 2023-05-16 | $27.02 | $27.45 | $26.19 | $26.46 | 25 756 |
| 2023-05-15 | $26.31 | $27.82 | $26.13 | $27.04 | 62 320 |
| 2023-05-12 | $26.95 | $28.05 | $26.01 | $26.69 | 70 783 |
| 2023-05-11 | $27.57 | $27.57 | $25.33 | $27.26 | 117 545 |
| 2023-05-10 | $30.20 | $30.50 | $26.87 | $27.01 | 187 371 |
| 2023-05-09 | $41.89 | $42.00 | $29.28 | $30.20 | 441 950 |
| 2023-05-08 | $40.23 | $41.00 | $39.66 | $41.00 | 34 683 |
| 2023-05-05 | $37.52 | $40.02 | $37.23 | $39.86 | 49 925 |
| 2023-05-04 | $39.59 | $39.70 | $36.03 | $37.16 | 75 339 |
| 2023-05-03 | $38.82 | $40.67 | $38.82 | $39.62 | 39 684 |
| 2023-05-02 | $42.10 | $42.10 | $38.40 | $38.40 | 57 431 |
| 2023-05-01 | $42.48 | $43.64 | $40.93 | $41.99 | 60 862 |
| 2023-04-28 | $41.17 | $42.32 | $40.84 | $41.87 | 47 930 |
| 2023-04-27 | $40.89 | $41.98 | $40.41 | $40.99 | 30 805 |
| 2023-04-26 | $40.40 | $40.98 | $40.03 | $40.87 | 34 001 |
| 2023-04-25 | $42.39 | $42.47 | $39.03 | $39.94 | 53 529 |
| 2023-04-24 | $41.46 | $42.44 | $40.46 | $42.39 | 39 762 |
| 2023-04-21 | $42.18 | $42.50 | $41.59 | $41.96 | 30 031 |
| 2023-04-20 | $41.53 | $42.50 | $40.69 | $42.39 | 45 132 |
| 2023-04-19 | $41.28 | $42.02 | $40.40 | $41.69 | 57 028 |
| 2023-04-18 | $44.59 | $45.00 | $40.67 | $41.25 | 89 316 |
| 2023-04-17 | $42.49 | $45.63 | $42.49 | $43.92 | 89 809 |
| 2023-04-14 | $42.82 | $43.00 | $41.78 | $42.49 | 38 005 |
| 2023-04-13 | $41.55 | $43.06 | $41.01 | $42.91 | 57 946 |
| 2023-04-12 | $43.57 | $43.97 | $40.96 | $41.64 | 34 137 |
| 2023-04-11 | $43.63 | $44.16 | $42.73 | $43.50 | 53 677 |
| 2023-04-10 | $43.63 | $44.15 | $42.49 | $43.37 | 49 465 |
| 2023-04-06 | $41.46 | $43.88 | $40.13 | $43.34 | 60 322 |
| 2023-04-05 | $41.00 | $41.92 | $39.75 | $41.59 | 62 802 |
| 2023-04-04 | $42.50 | $42.80 | $38.49 | $40.77 | 147 305 |
| 2023-04-03 | $44.97 | $45.38 | $41.94 | $42.45 | 101 340 |
| 2023-03-31 | $44.54 | $45.80 | $44.08 | $45.01 | 182 412 |
| 2023-03-30 | $45.42 | $45.55 | $43.77 | $44.54 | 47 453 |
| 2023-03-29 | $43.59 | $45.86 | $43.50 | $45.00 | 75 552 |
| 2023-03-28 | $44.05 | $44.75 | $42.89 | $43.49 | 58 598 |
| 2023-03-27 | $43.33 | $45.00 | $42.75 | $43.68 | 106 922 |
| 2023-03-24 | $43.01 | $44.20 | $41.83 | $43.31 | 67 552 |
| 2023-03-23 | $41.48 | $44.25 | $41.38 | $43.08 | 205 157 |
About CPI Card Group Inc.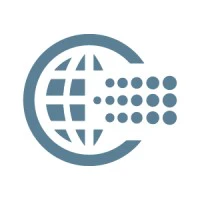 CPI Card Group Inc., together with its subsidiaries, engages in the design, production, data personalization, packaging, and fulfillment of financial payment cards. It operates through Debit and Credit, and Prepaid Debit segments. The Debit and Credit segment produces financial payment cards and provides integrated card services to card-issuing banks. Its products include Europay, Mastercard, And Visa (EMV) and non-EMV financial payment cards and... PMTS Profile
Top Fintech Company
featured in The Global Fintech Index 2020 as the top Fintech company of the country.
Full report by