CASI Pharmaceuticals Stock Signals
Latest Data & Signals Issued
Signal Type
Signal Value
Data

Score

-5.148

7 days

( 5.56 % )

Last Price
$2.04

-0.97 %

High/ Low
$2.03 - $2.11
0.488%

Chg 7 Days

-2.86 %

$2.10 $2.04

Chg 30 Days

-9.33 %

$2.25 $2.04

Chg 12 mos

-44.11 %

$3.65 $2.04

Trend - 3 mos

-21.47 %

Width: 19.74 %

Trend - 12 mos

12.83 %

Width: 116.23 %

Pred. range - 3 mos
$1.51 - $1.81

-25.75 %

-

-11.09 %

Pred. range - 12 mos
$2.04 - $4.40

-0.186 %

-

115.82 %

Short mv avg 3 mos

Sell

2023-08-28 - 17 days

Long mv avg 3 mos

Buy

2023-08-23 - 20 days

Short/Long mv avg 3 mos

Sell

2023-07-26 - 40 days

Short mv avg 12 mos

Sell

2023-08-28 - 17 days

Long mv avg 12 mos

Sell

2023-07-25 - 41 days

Short/Long mv avg 12 mos

Sell

2023-08-07 - 32 days

Pivot Short

Sell

2023-08-24 - 19 days

Bollinger

Buy

2023-09-01 - 13 days

MACD

Sell

No Dates Stored For This Signal
Signals Effectiveness
Backtesting is not only a way to check stock signal accuracy, but also a tool to continually improvement. Data can be used for self adjustment as each stock has an individual behavior.
Accuracy and return is not the same. A stock signal may provide low statistical accuracy, but the signals may prove high return in average.
Sharp market dips or fundamental changes (earning reports, news updates etc), may force a short term reaction and disturb the signals (Signals may jump quickly from buy to sell, just to return to buy).
About CASI Pharmaceuticals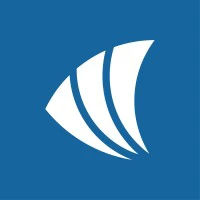 CASI Pharmaceuticals, Inc., a biopharmaceutical company, develops and commercializes therapeutics and pharmaceutical products in China, the United States, and internationally. It offers EVOMELA, an intravenous formulation of melphalan for use as a conditioning treatment prior to stem cell transplantation, and as a palliative treatment for patients with multiple myeloma. The company's product pipeline includes CNCT19, an autologous CD19 CAR-T inve... CASI Profile
Top Fintech Company
featured in The Global Fintech Index 2020 as the top Fintech company of the country.
Full report by