CASI Pharmaceuticals Stock Insider Trading
| Date | Action | Amount | Person | Type |
| --- | --- | --- | --- | --- |
| Sep 06, 2022 | Buy | 33 300 | Huang James | Common Stock |
| Aug 31, 2022 | Buy | 400 | Huang James | Common Stock |
| Aug 24, 2022 | Buy | 39 527 | Huang James | Common Stock |
| Aug 19, 2022 | Buy | 40 000 | Huang James | Common Stock |
| Jun 13, 2022 | Buy | 2 096 | He Wei-wu | Common Stock |
| May 25, 2022 | Buy | 380 645 | Zhou Quan | Stock Option (Right to Buy) |
| May 25, 2022 | Buy | 397 419 | Huang James | Stock Option (Right to Buy) |
| May 25, 2022 | Buy | 388 387 | Wu Yue Alexander | Stock Option (Right to Buy) |
| May 25, 2022 | Buy | 388 387 | Salisbury Franklin Cary Jr | Stock Option (Right to Buy) |
| May 25, 2022 | Buy | 345 806 | Shrotriya Rajesh C Md | Stock Option (Right to Buy) |
| Dec 02, 2021 | Sell | 500 000 | Zukiwski Alexander A | Employee Stock Option (Right to Buy) |
| Nov 18, 2021 | Buy | 200 000 | He Wei-wu | Common Stock |
| Nov 17, 2021 | Buy | 200 000 | He Wei-wu | Common Stock |
| Aug 19, 2021 | Buy | 180 000 | He Wei-wu | Common Stock |
| Aug 18, 2021 | Buy | 300 000 | He Wei-wu | Common Stock |
| Jul 24, 2021 | Sell | 800 000 | Zhang Larry | Employee Stock Option (Right to Buy) |
| Jun 15, 2021 | Buy | 108 257 | Zhou Quan | Stock Option (Right to Buy) |
| Jun 15, 2021 | Buy | 110 459 | Wu Yue Alexander | Stock Option (Right to Buy) |
| Jun 15, 2021 | Buy | 98 | Shrotriya Rajesh C Md | Stock Option (Right to Buy) |
| Jun 15, 2021 | Buy | 110 459 | Salisbury Franklin Cary Jr | Stock Option (Right to Buy) |
| Jun 15, 2021 | Buy | 113 028 | Huang James | Stock Option (Right to Buy) |
| Jun 15, 2021 | Buy | 4 000 000 | He Wei-wu | Stock Options (Right to Buy) |
| Mar 26, 2021 | Buy | 3 000 000 | He Wei-wu | Common Stock |
| Dec 22, 2020 | Sell | 380 000 | He Wei-wu | Common Stock |
| Dec 16, 2020 | Buy | 800 000 | Xu Weihao | Employee Stock Option (Right to Buy) |
| Dec 17, 2020 | Buy | 2 279 | Xu Weihao | Common Stock |
| Dec 17, 2020 | Buy | 1 721 | Xu Weihao | Common Stock |
| Dec 16, 2020 | Buy | 2 000 | Xu Weihao | Common Stock |
| Dec 16, 2020 | Buy | 0 | Xu Weihao | Common Stock |
| Nov 23, 2020 | Buy | 100 000 | He Wei-wu | Common Stock |
| Nov 20, 2020 | Buy | 127 471 | He Wei-wu | Common Stock |
| Jul 22, 2020 | Buy | 20 153 | Zhang Larry | Common Stock |
| Jul 22, 2020 | Buy | 1 200 000 | He Wei-wu | Common Stock |
| Jul 22, 2020 | Buy | 2 952 426 | He Wei-wu | Common Stock |
| Jun 16, 2020 | Buy | 67 429 | Zhou Quan | Stock Option (Right to Buy) |
| Jun 16, 2020 | Buy | 70 400 | Huang James | Stock Option (Right to Buy) |
| Jun 16, 2020 | Buy | 68 800 | Wu Yue Alexander | Stock Option (Right to Buy) |
| Jun 16, 2020 | Buy | 68 800 | Salisbury Franklin Cary Jr | Stock Option (Right to Buy) |
| Jun 16, 2020 | Buy | 61 257 | Shrotriya Rajesh C Md | Stock Option (Right to Buy) |
| May 20, 2020 | Buy | 56 464 | He Wei-wu | Common Stock |
| May 19, 2020 | Buy | 29 801 | He Wei-wu | Common Stock |
| May 18, 2020 | Buy | 338 932 | He Wei-wu | Common Stock |
| May 15, 2020 | Buy | 100 000 | He Wei-wu | Common Stock |
| Mar 27, 2020 | Buy | 6 880 | He Wei-wu | Common Stock |
| Mar 26, 2020 | Buy | 328 095 | He Wei-wu | Common Stock |
| Mar 25, 2020 | Buy | 196 398 | He Wei-wu | Common Stock |
| Mar 19, 2020 | Buy | 234 488 | He Wei-wu | Common Stock |
| Mar 18, 2020 | Buy | 501 322 | He Wei-wu | Common Stock |
| Mar 17, 2020 | Buy | 264 192 | He Wei-wu | Common Stock |
| Dec 30, 2019 | Buy | 493 827 | Wealth Strategy Holding Ltd | Common Stock |
| Dec 30, 2019 | Sell | 493 827 | Wealth Strategy Holding Ltd | Warrant |
| Dec 16, 2019 | Buy | 374 321 | He Wei-wu | Common Stock |
| Dec 16, 2019 | Sell | 374 321 | He Wei-wu | Warrant |
| Dec 15, 2019 | Sell | 200 000 | Zukiwski Alexander A | Employee Stock Option (Right to Buy) |
| Sep 20, 2019 | Sell | 200 000 | Zhang Larry | Employee Stock Option (Right to Buy) |
| Aug 16, 2019 | Buy | 20 000 | He Wei-wu | Common Stock |
| Aug 14, 2019 | Buy | 160 000 | He Wei-wu | Common Stock |
| Jun 20, 2019 | Buy | 59 231 | Huang James | Stock Option (Right to Buy) |
| Jun 20, 2019 | Buy | 57 885 | Salisbury Franklin Cary Jr | Stock Option (Right to Buy) |
| Jun 20, 2019 | Buy | 57 885 | Wu Yue Alexander | Stock Option (Right to Buy) |
| Jun 20, 2019 | Buy | 51 538 | Ren Ken Keyong | Stock Option (Right to Buy) |
| Jun 20, 2019 | Buy | 51 538 | Shrotriya Rajesh C Md | Stock Option (Right to Buy) |
| Jun 20, 2019 | Buy | 4 000 000 | He Wei-wu | Stock Option (Right to Buy) |
| Jun 20, 2019 | Buy | 56 731 | Zhou Quan | Stock Option (Right to Buy) |
| Apr 02, 2019 | Sell | 1 500 000 | Spectrum Pharmaceuticals Inc | Common Stock |
| Oct 13, 2017 | Buy | 0 | Li Dapeng | Common Stock |
| Oct 13, 2017 | Sell | 0 | Li Dapeng | Common Stock |
| Jan 02, 2017 | Buy | 246 913 | Li Dapeng | Warrant (right to buy) |
| Apr 17, 2018 | Sell | 616 375 | Li Dapeng | Warrant (right to buy) |
| Sep 11, 2018 | Sell | 0 | Li Dapeng | Common Stock |
| Mar 23, 2019 | Sell | 167 910 | Li Dapeng | Warrant (right to buy) |
| Jan 02, 2017 | Buy | 246 913 | Li Dapeng | Warrant (right to buy) |
| Apr 17, 2018 | Sell | 616 375 | Li Dapeng | Warrant (right to buy) |
| Jan 29, 2019 | Buy | 75 000 | Ren Ken Keyong | Stock Options (Right to Buy) |
| Jan 29, 2019 | Buy | 75 000 | Hu Cynthia W. | Stock Options (Right to Buy) |
| Jan 14, 2019 | Buy | 15 000 | Hu Cynthia W. | Common Stock |
| Jan 14, 2019 | Sell | 3 100 | Hu Cynthia W. | Common Stock |
| Jan 14, 2019 | Sell | 15 000 | Hu Cynthia W. | Employee Stock Option (Right to Buy) |
| Dec 19, 2018 | Sell | 200 000 | He Wei-wu | Common Stock |
| Dec 03, 2018 | Buy | 720 000 | Ren Ken Keyong | Stock Options (Right to Buy) |
| Nov 13, 2018 | Buy | 1 699 753 | Sparkle Byte Ltd | Common Stock |
| Nov 13, 2018 | Sell | 750 771 | Sparkle Byte Ltd | Warrant |
| Sep 24, 2018 | Sell | 0 | Wealth Strategy Holding Ltd | Common Stock |
| Jan 23, 2017 | Sell | 493 827 | Wealth Strategy Holding Ltd | Warrant |
| Apr 17, 2018 | Sell | 666 666 | Wealth Strategy Holding Ltd | Warrant |
| Sep 17, 2018 | Sell | 370 370 | Wealth Strategy Holding Ltd | Warrant |
| Mar 23, 2019 | Sell | 559 701 | Wealth Strategy Holding Ltd | Warrant |
| Sep 28, 2018 | Buy | 400 000 | Chi George | Stock Options (Right to Buy) |
| Sep 28, 2018 | Buy | 0 | Chi George | |
| Oct 01, 2018 | Sell | 1 000 000 | Zhang Larry | Stock Options (Right to Buy) |
| Jul 12, 2018 | Buy | 35 000 | Capitelli Sara B | Common Stock |
| Jul 12, 2018 | Sell | 8 400 | Capitelli Sara B | Common Stock |
| Jul 12, 2018 | Sell | 26 600 | Capitelli Sara B | Common Stock |
| Jul 12, 2018 | Sell | 35 000 | Capitelli Sara B | Employee Stock Option (Right to Buy) |
| Jun 29, 2018 | Buy | 35 000 | Shrotriya Rajesh C Md | Stock Options (Right to Buy) |
| Jun 29, 2018 | Buy | 50 000 | Huang James | Stock Options (Right to Buy) |
| Jun 29, 2018 | Buy | 50 000 | Zhou Quan | Stock Options (Right to Buy) |
| Jun 29, 2018 | Buy | 35 000 | Salisbury Franklin Cary Jr | Stock Options (Right to Buy) |
| Jun 29, 2018 | Buy | 35 000 | Wu Alex | Stock Options (Right to Buy) |
| Jun 11, 2018 | Buy | 1 000 000 | He Wei-wu | Stock Options (Right to Buy) |
INSIDER POWER
42.033
Last 100 transactions
Buy: 27 545 285 | Sell: 9 978 243 (Shares)
Based on the 100 latest insides trades, we have calculated the insider power to be positive at a ratio of 42.033.
In total, the insiders bought 27 545 285 349 and sold 9 978 243 CASI shares in the last 100 trades.
About CASI Pharmaceuticals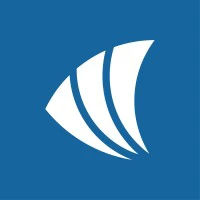 CASI Pharmaceuticals, Inc., a biopharmaceutical company, develops and commercializes therapeutics and pharmaceutical products in China, the United States, and internationally. It offers EVOMELA, an intravenous formulation of melphalan for use as a conditioning treatment prior to stem cell transplantation, and as a palliative treatment for patients with multiple myeloma. The company's product pipeline includes CNCT19, an autologous CD19 CAR-T inve... CASI Profile
Top Fintech Company
featured in The Global Fintech Index 2020 as the top Fintech company of the country.
Full report by