Cross Country Healthcare Stock Insider Trading
| Date | Action | Amount | Person | Type |
| --- | --- | --- | --- | --- |
| Jun 14, 2023 | Sell | 1 138 | Krug Marc S. | Common Stock |
| Jun 01, 2023 | Buy | 5 812 | Bhamidipati Venkat | Common Stock |
| Jun 01, 2023 | Buy | 5 812 | Clark Kevin Cronin | Common Stock |
| Jun 01, 2023 | Sell | 2 664 | Clark Kevin Cronin | Common Stock |
| Jun 01, 2023 | Buy | 5 812 | Nevin Janice Elizabeth | Common Stock |
| Jun 01, 2023 | Sell | 2 664 | Nevin Janice Elizabeth | Common Stock |
| Jun 01, 2023 | Buy | 5 812 | Allen Dwayne | Common Stock |
| Jun 01, 2023 | Buy | 5 812 | Cash W Larry | Common Stock |
| Jun 01, 2023 | Buy | 5 812 | Perlberg Mark C | Common Stock |
| Jun 01, 2023 | Sell | 1 584 | Perlberg Mark C | Common Stock |
| Jun 01, 2023 | Buy | 5 812 | Fitzgerald Gale S | Common Stock |
| Mar 10, 2023 | Sell | 79 918 | Fitzgerald Gale S | Common Stock |
| Mar 10, 2023 | Buy | 79 918 | Fitzgerald Gale S | Common Stock |
| May 10, 2023 | Sell | 956 | Noe Phillip Lyn | Common Stock |
| Mar 31, 2023 | Buy | 8 569 | White Daniel Joseph | Common Stock |
| Mar 31, 2023 | Sell | 1 087 | White Daniel Joseph | Common Stock |
| Mar 31, 2023 | Buy | 4 615 | Noe Phillip Lyn | Common Stock |
| Mar 31, 2023 | Sell | 623 | Noe Phillip Lyn | Common Stock |
| Mar 31, 2023 | Buy | 4 033 | Redd James V. Iii | Common Stock |
| Mar 31, 2023 | Sell | 599 | Redd James V. Iii | Common Stock |
| Mar 31, 2023 | Sell | 599 | Redd James V. Iii | Common Stock |
| Mar 31, 2023 | Sell | 311 | Redd James V. Iii | Common Stock |
| Mar 31, 2023 | Buy | 3 294 | Grieco Cynthia Ann | Common Stock |
| Mar 31, 2023 | Sell | 609 | Grieco Cynthia Ann | Common Stock |
| Mar 31, 2023 | Sell | 438 | Grieco Cynthia Ann | Common Stock |
| Mar 31, 2023 | Sell | 363 | Grieco Cynthia Ann | Common Stock |
| Mar 31, 2023 | Sell | 49 768 | Clark Kevin Cronin | Common Stock |
| Mar 31, 2023 | Sell | 27 687 | Clark Kevin Cronin | Common Stock |
| Mar 31, 2023 | Sell | 14 560 | Clark Kevin Cronin | Common Stock |
| Mar 31, 2023 | Buy | 2 913 | Mote Karen | Common Stock |
| Mar 31, 2023 | Sell | 2 230 | Mote Karen | Common Stock |
| Mar 31, 2023 | Sell | 1 241 | Mote Karen | Common Stock |
| Mar 31, 2023 | Sell | 652 | Mote Karen | Common Stock |
| Mar 31, 2023 | Sell | 301 | Mote Karen | Common Stock |
| Mar 31, 2023 | Buy | 3 361 | Mcdonald Colin Patrick | Common Stock |
| Mar 31, 2023 | Sell | 1 624 | Mcdonald Colin Patrick | Common Stock |
| Mar 31, 2023 | Sell | 903 | Mcdonald Colin Patrick | Common Stock |
| Mar 31, 2023 | Sell | 549 | Mcdonald Colin Patrick | Common Stock |
| Mar 31, 2023 | Sell | 281 | Mcdonald Colin Patrick | Common Stock |
| Mar 31, 2023 | Buy | 53 904 | Martins John Anthony | Common Stock |
| Mar 31, 2023 | Sell | 2 201 | Martins John Anthony | Common Stock |
| Mar 31, 2023 | Sell | 4 389 | Martins John Anthony | Common Stock |
| Mar 31, 2023 | Buy | 8 569 | Krug Marc S. | Common Stock |
| Mar 31, 2023 | Sell | 1 610 | Krug Marc S. | Common Stock |
| Mar 31, 2023 | Sell | 895 | Krug Marc S. | Common Stock |
| Mar 31, 2023 | Sell | 1 433 | Krug Marc S. | Common Stock |
| Mar 31, 2023 | Sell | 976 | Krug Marc S. | Common Stock |
| Mar 31, 2023 | Buy | 18 482 | Burns William J. | Common Stock |
| Mar 31, 2023 | Sell | 15 310 | Burns William J. | Common Stock |
| Mar 31, 2023 | Sell | 8 517 | Burns William J. | Common Stock |
| Mar 31, 2023 | Sell | 4 479 | Burns William J. | Common Stock |
| Mar 31, 2023 | Sell | 2 497 | Burns William J. | Common Stock |
| Mar 31, 2023 | Buy | 12 881 | Ball Susan E | Common Stock |
| Mar 31, 2023 | Sell | 9 798 | Ball Susan E | Common Stock |
| Mar 31, 2023 | Sell | 5 451 | Ball Susan E | Common Stock |
| Mar 31, 2023 | Sell | 2 935 | Ball Susan E | Common Stock |
| Mar 31, 2023 | Sell | 1 740 | Ball Susan E | Common Stock |
| Mar 08, 2023 | Buy | 134 510 | Clark Kevin Cronin | Common Stock |
| Mar 08, 2023 | Buy | 38 908 | Burns William J. | Common Stock |
| Mar 08, 2023 | Buy | 7 411 | Mote Karen | Common Stock |
| Mar 08, 2023 | Buy | 6 670 | Mcdonald Colin Patrick | Common Stock |
| Mar 08, 2023 | Buy | 4 092 | Krug Marc S. | Common Stock |
| Mar 08, 2023 | Buy | 24 901 | Ball Susan E | Common Stock |
| Jan 03, 2023 | Buy | 1 916 | Allen Dwayne | Common Stock |
| Jan 03, 2023 | Buy | 0 | Allen Dwayne | |
| Jan 03, 2023 | Buy | 0 | Allen Dwayne | |
| Nov 28, 2022 | Sell | 1 071 | Grieco Cynthia Ann | Common Stock |
| Nov 14, 2022 | Sell | 0 | Redd James V. Iii | Common Stock |
| Nov 16, 2022 | Buy | 1 850 | Bhamidipati Venkat | Common Stock |
| Nov 16, 2022 | Buy | 0 | Bhamidipati Venkat | |
| Nov 16, 2022 | Buy | 0 | Bhamidipati Venkat | |
| Oct 03, 2022 | Sell | 14 158 | Burns William J. | Common Stock |
| Oct 03, 2022 | Sell | 15 525 | Burns William J. | Common Stock |
| Oct 03, 2022 | Sell | 10 610 | Burns William J. | Common Stock |
| Oct 03, 2022 | Sell | 14 901 | Ball Susan E | Common Stock |
| Sep 19, 2022 | Sell | 6 296 | Burns William J. | Common Stock |
| Sep 19, 2022 | Sell | 8 409 | Burns William J. | Common Stock |
| Sep 19, 2022 | Sell | 9 891 | Ball Susan E | Common Stock |
| Sep 19, 2022 | Sell | 15 230 | Ball Susan E | Common Stock |
| Sep 19, 2022 | Sell | 19 236 | Ball Susan E | Common Stock |
| Aug 30, 2022 | Buy | 1 500 | Cash W Larry | Common Stock |
| Aug 24, 2022 | Buy | 4 000 | Martins John Anthony | Common Stock |
| Jun 14, 2022 | Sell | 1 138 | Krug Marc S. | Common Stock |
| Apr 01, 2022 | Sell | 0 | Krug Marc S. | Common Stock |
| Jun 14, 2022 | Sell | 1 138 | Krug Marc S. | Common Stock |
| Apr 01, 2022 | Sell | 0 | Krug Marc S. | Common Stock |
| Jun 01, 2022 | Buy | 7 201 | Clark Kevin Cronin | Common Stock |
| Jun 01, 2022 | Buy | 7 201 | Perlberg Mark C | Common Stock |
| Jun 01, 2022 | Buy | 7 201 | Freeman Darrell S Sr | Common Stock |
| Jun 01, 2022 | Sell | 2 599 | Freeman Darrell S Sr | Common Stock |
| Jun 01, 2022 | Buy | 7 201 | Nevin Janice Elizabeth | Common Stock |
| Jun 01, 2022 | Sell | 2 465 | Nevin Janice Elizabeth | Common Stock |
| Jun 01, 2022 | Buy | 7 201 | Fitzgerald Gale S | Common Stock |
| Jun 01, 2022 | Buy | 7 201 | Dircks Thomas C | Common Stock |
| Jun 01, 2022 | Buy | 7 201 | Cash W Larry | Common Stock |
| Jun 01, 2022 | Sell | 2 599 | Cash W Larry | Common Stock |
| May 10, 2022 | Sell | 957 | Noe Phillip Lyn | Common Stock |
| Apr 18, 2022 | Buy | 9 436 | White Daniel Joseph | Common Stock |
| Apr 05, 2022 | Sell | 0 | White Daniel Joseph | Common Stock |
| Mar 31, 2022 | Buy | 8 826 | White Buffy S | Common Stock |
INSIDER POWER
15.778
Last 100 transactions
Buy: 535 650 | Sell: 381 803 (Shares)
Based on the 100 latest insides trades, we have calculated the insider power to be positive at a ratio of 15.778.
In total, the insiders bought 535 650 and sold 381 803 CCRN shares in the last 100 trades.
About Cross Country Healthcare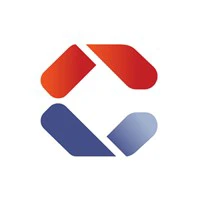 Cross Country Healthcare, Inc. provides talent management and other consultative services for healthcare clients in the United States. The company operates in two segments, Nurse and Allied Staffing and Physician Staffing. The Nurse and Allied Staffing segment offers traditional staffing, including temporary and permanent placement of travel nurses and allied professionals, local nurses, and allied staffing; staffing solutions for registered nurs... CCRN Profile
Top Fintech Company
featured in The Global Fintech Index 2020 as the top Fintech company of the country.
Full report by