ARDX stock news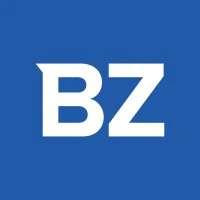 The following is a roundup of top developments in the biotech space over the last 24 hours. Scaling The Peaks (Biotech stocks that hit 52-week highs Dec. 19.) Acceleron Pharma Inc (NASDAQ: XLRN ) Ardelyx Inc (NASDAQ: ARDX ) AstraZeneca plc (NYSE: AZN ) Axsome Therapeutics Inc (NASDAQ: AXSM ) (priced its 2-million-share common stock offering at $87 per share) Clearside Biomedical Inc (NASDAQ: CLSD ) Cortexyme Inc (NASDAQ: CRTX ) Cue Biopharma Inc (NASDAQ: CUE ) Exagen Inc (NASDAQ: XGN ) Globus Medical Inc (NYSE: GMED ) Horizon Therapeutics PLC (NASDAQ: HZNP ) HEALTH SCIENCES/SH (NASDAQ: IMVT ) (The acquisition vehicle announced merger with Immuvant, a clinical-stage biopharma company focusing on autoimmune disorders) IVERIC bio Inc (NASDAQ: ISEE ) Johnson & Johnson (NYSE: JNJ ) (Barclays upgraded shares to Overweight) The Medicines Company (NASDAQ: MDCO ) Merck & Co., Inc. (NYSE: MRK ) Mirum Pharmaceuticals Inc (NASDAQ: MIRM ) Momenta Pharmaceuticals, Inc. (NASDAQ: MNTA ) Monopar Therapeutics Inc. (NASDAQ: MNPR ) (Went public Thursday) Myokardia Inc (NASDAQ: MYOK ) NeoGenomics, Inc. (NASDAQ: NEO ) Novan Inc (NASDAQ: NOVN ) Oramed Pharmaceuticals, Inc. (NASDAQ: ORMP ) Principia Biopharma Inc (NASDAQ: PRNB ) Quest Diagnostics Inc (NYSE: DGX ) Recro Pharma Inc (NASDAQ: REPH ) Sanofi SA (NASDAQ: SNY ) SpringWorks Therapeutics Inc (NASDAQ: SWTX ) Down In The Dumps (Biotech stocks that hit 52-week lows Dec. 19.) Aethlon Medical, Inc. (NASDAQ: AEMD ) Anixa Biosciences Inc (NASDAQ: ANIX ) Aridis Pharmaceuticals Inc (NASDAQ: ARDS ) China SXT Pharmaceuticals Inc (NASDAQ: SXTC ) Correvio Pharma Corp (NASDAQ: …
Read more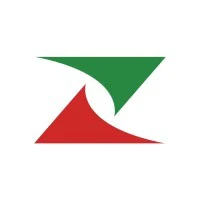 FREMONT, Calif., Dec. 4, 2019 /PRNewswire/ -- Ardelyx, Inc. , a specialized biopharmaceutical company focused on developing innovative first-in-class medicines to improve treatment for people… | December 5, 2019
Read more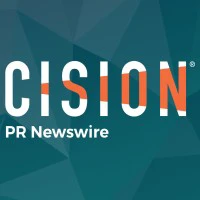 FREMONT, Calif., Dec. 4, 2019 /PRNewswire/ -- Ardelyx, Inc. (Nasdaq: ARDX), a specialized biopharmaceutical company focused on developing innovative first-in-class medicines to improve treatment for people with cardiorenal diseases, today announced the pricing of an underwritten public…
Read more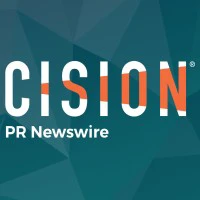 FREMONT, Calif., Dec. 4, 2019 /PRNewswire/ -- Ardelyx, Inc. (Nasdaq: ARDX), a specialized biopharmaceutical company focused on developing innovative first-in-class medicines to improve treatment for people with cardiorenal diseases, today announced that it has commenced an underwritten…
Read more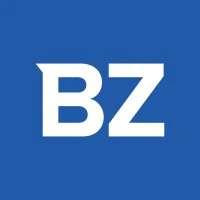 Here's a roundup of top developments in the biotech space over the last 24 hours. Scaling The Peaks (Biotech stocks hitting 52-week highs on Dec. 3) Alnylam Pharmaceuticals, Inc. (NASDAQ: ALNY ) Antares Pharma Inc (NASDAQ: ATRS ) Ardelyx Inc (NASDAQ: ARDX )(announced positive results for the Phase 3 study of tenapanor as monotherapy for treating hyperphosphatemia in patients with chronic kidney disease on dialysis) Audentes Therapeutics Inc (NASDAQ: BOLD )( announced a deal to be bought by ASTELLAS PHARMA/ADR (OTC: ALPMY )) Axsome Therapeutics Inc (NASDAQ: AXSM )(announced positive mid-stage readout for drug to treat narcolepsy) Cassava Sciences Inc (NASDAQ: SAVA ) Constellation Pharmaceuticals Inc (NASDAQ: CNST ) Dicerna Pharmaceuticals Inc (NASDAQ: DRNA ) DexCom, Inc. (NASDAQ: DXCM ) Eidos Therapeutics Inc (NASDAQ: EIDX ) ESSA Pharma Inc (NASDAQ: EPIX ) GALAPAGOS NV/S ADR (NASDAQ: GLPG ) Global Blood Therapeutics Inc (NASDAQ: GBT ) Inspire Medical Systems Inc (NYSE: INSP ) PTC Therapeutics, Inc. (NASDAQ: PTCT ) Recro Pharma Inc (NASDAQ: REPH ) Xenon Pharmaceuticals Inc (NASDAQ: XENE ) Zai Lab Ltd (NASDAQ: ZLAB ) Down In The Dumps (Biotech stocks hitting 52-week lows on Dec. 3) Checkpoint Therapeutics Inc (NASDAQ: CKPT ) Citius Pharmaceuticals Inc (NASDAQ: CTXR ) Evelo Biosciences Inc (NASDAQ: EVLO ) Midatech Pharma PLC-ADR (NASDAQ: MTP ) Neon Therapeutics Inc (NASDAQ: NTGN ) Orgenesis Inc (NASDAQ: ORGS ) Predictive Oncology Inc (NASDAQ: POAI ) Protagonist Therapeutics Inc (NASDAQ: PTGX )(announced results from mid-stage study of PTG-300 in transfusion-dependent beta-thalassemia) Therapix Biosciences …
Read more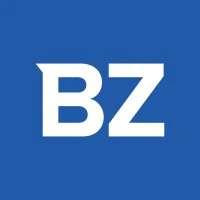 Here's a roundup of top developments in the biotech space over the last 24 hours. Scaling The Peaks (Biotech stocks hitting 52-week highs on Nov. 26) Allakos Inc (NASDAQ: ALLK ) Alnylam Pharmaceuticals, Inc. (NASDAQ: ALNY ) Ardelyx Inc (NASDAQ: ARDX ) ( announced a research collaboration with Japan's Kyowa Kirin and an investment in the company by the latter) Arrowhead Pharmaceuticals Inc (NASDAQ: ARWR )(reacted to its full-year results) Avadel Pharmaceuticals PLC (NASDAQ: AVDL ) Axsome Therapeutics Inc (NASDAQ: AXSM ) Bio-Rad Laboratories, Inc. (NYSE: BIO ) BIO-TECHNE Corp (NASDAQ: TECH ) ChemoCentryx Inc (NASDAQ: CCXI )( announced positive late-stage results for rare inflammation disease drug) Collegium Pharmaceutical Inc (NASDAQ: COLL ) Cue Biopharma Inc (NASDAQ: CUE ) DexCom, Inc. (NASDAQ: DXCM ) ESSA Pharma Inc (NASDAQ: EPIX ) Flexion Therapeutics Inc (NASDAQ: FLXN ) Global Blood Therapeutics Inc (NASDAQ: GBT )(announced FDA nod for sickle cell disease drug) Grifols SA - ADR ADR Class B (NASDAQ: GRFS ) Globus Medical Inc (NYSE: GMED ) Horizon Therapeutics PLC (NASDAQ: HZNP ) Insulet Corporation (NASDAQ: PODD ) Krystal Biotech Inc (NASDAQ: KRYS ) Merck & Co., Inc. (NYSE: MRK )(Keytruda was approved in China as a first-line treatment for lung cancer, in combination with chemotherapy) Molecular Templates Inc (NASDAQ: …
Read more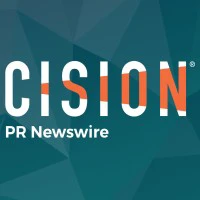 FREMONT, Calif., Nov. 26, 2019 /PRNewswire/ -- Ardelyx, Inc. (NASDAQ: ARDX), a specialized biopharmaceutical company focused on developing first-in-class medicines to improve treatment for people with cardiorenal diseases, today announced that Mike Raab, president and chief executive…
Read more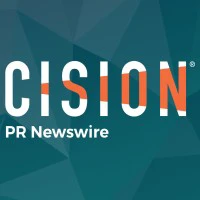 FREMONT, Calif. and TOKYO, Nov. 25, 2019 /PRNewswire/ -- Ardelyx, Inc. (Nasdaq: ARDX), a specialized biopharmaceutical company focused on developing first-in-class medicines to improve treatment for people with cardiorenal diseases and Kyowa Kirin Co., Ltd., (TSE:4151, President and CEO:…
Read more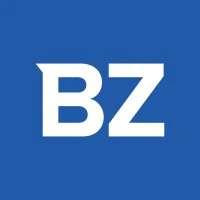 Here's a roundup of top developments in the biotech space over the last 24 hours. Scaling The Peaks (Biotech stocks hitting 52-week highs on Nov. 19) 89bio Inc (NASDAQ: ETNB ) (IPOed Nov. 11) Allergan plc (NYSE: AGN )(announced publication of Phase 3 study results of migraine drug candidate) Agenus Inc (NASDAQ: AGEN ) Alnylam Pharmaceuticals, Inc. (NASDAQ: ALNY ) Antares Pharma Inc (NASDAQ: ATRS )(announced a collaboration agreement with Idorsia Pharma for developing a drug-device combo for heart attack) Ardelyx Inc (NASDAQ: ARDX ) Arrowhead Pharmaceuticals Inc (NASDAQ: ARWR ) Arvinas Inc (NASDAQ: ARVN ) Axsome Therapeutics Inc (NASDAQ: AXSM ) Beigene Ltd (NASDAQ: BGNE ) Bio-Rad Laboratories, Inc. Class A (NYSE: BIO ) Cabaletta Bio Inc (NASDAQ: CABA ) CNS Pharmaceuticals Inc (NASDAQ: CNSP )(IPOed Nov. 8) Crispr Therapeutics AG (NASDAQ: CRSP )( announced positive Phase 1/2 results for gene-editing investigational therapy) DexCom, Inc. (NASDAQ: DXCM ) Dicerna Pharmaceuticals Inc (NASDAQ: DRNA ) Edwards Lifesciences Corp (NYSE: EW ) Eidos Therapeutics Inc (NASDAQ: EIDX ) Galera Therapeutics Inc (NASDAQ: GRTX )(IPOed Nov.
Read more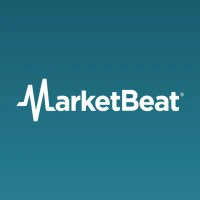 Zacks Investment Research cut shares of Ardelyx (NASDAQ:ARDX) from a hold rating to a sell rating in a research note released on Monday morning, Zacks.com reports. According to Zacks, "Ardelyx, Inc. is a clinical-stage biopharmaceutical company. It discovers, develops and commercializes small molecule therapeutics that work in the gastrointestinal tract to treat cardio-renal, GI and […]
Read more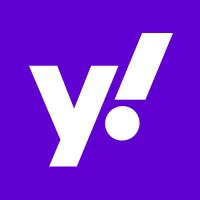 Late breaking oral presentation to highlight data from AMPLIFY, the Pivotal Phase 3 Study Evaluating Tenapanor in Dialysis Patients Who Have Uncontrolled Hyperphosphatemia Despite Phosphate Binder Treatment …
Read more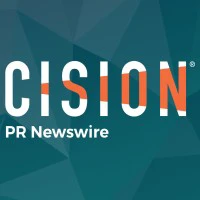 FREMONT, Calif., Nov. 6, 2019 /PRNewswire/ -- Ardelyx, Inc. (Nasdaq: ARDX), a specialized biopharmaceutical company focused on developing first-in-class medicines to improve treatment choices for people with cardiorenal diseases, today reported business highlights and financial results…
Read more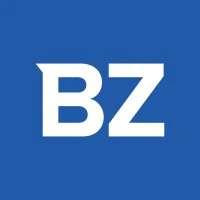 Biotech stocks rebounded in last week after declining modestly in the previous week. Some of the drugs that cleared the FDA hurdle this week include Ardelyx Inc (NASDAQ: ARDX )'s constipation drug Ibsrela; South African drugmaker Apsen Pharmacare's hydroxyprogesterone caproate, indicated to prevent preterm birth in pregnant women; and GlaxoSmithKline plc (NYSE: GSK )'s Nucala for treating severe eosinophilic asthma in children, ages 8-11 years. The week turned out to be a disappointing one for a few nano- and micro-cap stocks, which reported negative clinical trial readouts. Tocagen Inc (NASDAQ: TOCA ) tumbled about 78% after its brain cancer drug failed to ace a late-stage study and Ritter Pharmaceuticals Inc (NASDAQ: RTTR )'s pipeline asset to treat lactose intolerance also stumbled in a late-stage study, sending its shares to a record low. Here are the key catalysts a biotech investor needs to focus on for the upcoming week. Conferences Retina Society Annual Meeting 2019 Annual Meeting – Sept. 11-15, in London Global Summit On Cardiology & Heart Diseases – Sept. 16-17, in Dubai European Association for the Study of Diabetes, or EASD, 55th annual meeting – Sept. 16-20, in Barcelona, Spain 13th European Pediatric Neurology Society, or EPNS, Congress – Sept. 17 – 21, in Athens, Greece 4th Antibodies, Antibiotics and Bio …
Read more

Ardelyx (ARDX) gets first-ever FDA approval for its pipeline candidate, tenapanor, as a treatment for irritable bowel syndrome with constipation in adults. It will be available under the tradename Ibsrela.
Read more

Ardelyx (ARDX) saw a big move last session, as its shares jumped more than 8% on the day, amid huge volumes.
Read more