DDT stock news

MUMBAI: Multinational companies in India have reached out to their tax advisers seeking to know the exact tax payable on dividends under existing tax treaties and if the status of most favoured nation would lead to additional benefits.Several persons in the know said multinationals are analysing the total tax on the dividends with respect to the tax treaties and the most favoured nation status of the source country. Many would now fall back on the tax treaties and could be looking to postpone their dividend payouts till April this year.Under most tax treaties India has with other countries, multinationals will be liable to pay 5% to 15% tax on dividends against 20% earlier. However, multinationals from countries such as Switzerland and France will even get to set off additional 5% tax against liabilities in their home country."Following the recent changes in the budget around dividends, most multinationals would look to give dividends after March end as that would mean tax of anywhere between 5-15% depending on the tax treaty.
Read more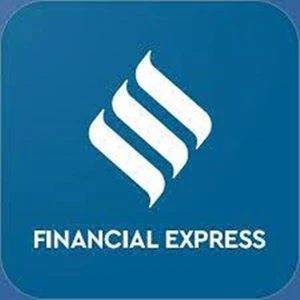 Expert said that with the change in the dividend distribution tax (DDT), the foreign investors in REITs/InvITs were at a disadvantage now.
Read more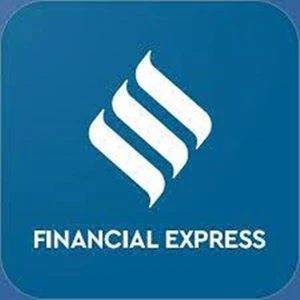 HUL stands to gain from a rise in rural incomes, given its reliance on sales within the country. Further, the government has also proposed to do away with Dividend Distribution Tax (DDT) from the company level which is likely to benefit the MNC share.
Read more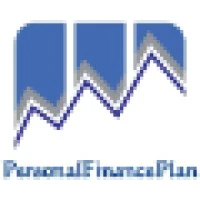 The Union Budget 2020 changed the way how dividends from mutual funds will be taxed. The following are the changes. Till FY 2020, dividend from mutual funds was exempt from tax in the hands of the investor. However, before paying the dividend to you, AMCs used to deduct Dividend Distribution Tax (DDT) before paying such […] The post With Tax on Dividends, The Choice between Growth and Dividend? appeared first on Personal Finance Plan .
Read more

Offering a clarification, the Central Board of Direct Taxes today said that Mutual Fund shall be required to deduct TDS @ 10% only on dividend payment and no tax shall be required to be deducted by the Mutual Fund on income which is in the nature of capital gains. This offers clarity from the tax department on whether the budget proposal asking asset managers to deduct taxes on "income" made by investors in schemes would extend to capital gains as well.The budget introduced TDS for mutual funds. Currently, the onus of declaring capital gains for taxation lies with the investor or unitholders. Only banks and companies deduct tax on interest earned from deposits before passing on the rest of the income to holders. Dividends distributed by mutual funds would become subject to 10 per cent TDS from the next financial year. The clarification read this:The Finance Bill, 2020 proposed to remove Dividend Distribution Tax (DDT) at the level of Company/ Mutual Fund and proposed to tax the same in the hands of share/unit holder.
Read more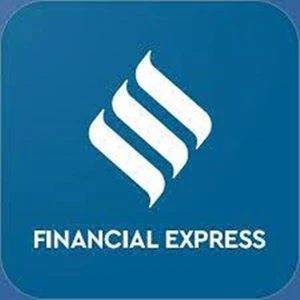 Shares of multinational companies (MNCs) were trading higher as the government announced to abolish the Dividend Distribution Tax (DDT) from company level
Read more

Welcoming the budget, the US-India Business Council (USIBC) said that abolition of the dividend distribution tax (DDT) removes a major disincentive to foreign companies seeking to set up operations in India.
Read more

The budget proposed scrapping dividend distribution tax (DDT) that used to be paid by companies. Earlier, a mutual fund scheme had to pay a dividend distribution tax after which the payout was made to its unitholders.
Read more

MUMBAI: Indians in Dubai and other tax havens who do not pay income tax, rich local investors and people drawing fat salaries will have to fork out more tax. While a person with an annual salary of Rs 15 lakh can save up to Rs 78,000 under a new optional regime of 'lower tax without incentives', professionals who have settled abroad and members of business families who escape tax on overseas income by getting an 'NRI' tag will find the going tougher.And while the new regime may lure many in the Rs 5-15 lakh bracket, most with higher salaries may prefer paying old tax rates and continue to claim deductions like rent allowance and mediclaim premium to reduce taxable income.For years, well-heeled Indians have been carefully dividing time in India and abroad to lower tax outgo. A resident could attain NRI status — and pay no tax on foreign income — by staying abroad for more than 182 days. From now on, they will have to spend at least 240 days abroad to be an NRI. Armed with this rule, the taxman will go after these 'stateless persons' — individuals who arrange their affairs in such a way that they pay no tax in any country."Crew of merchant vessels, non-domiciled Indians in the UK who have no tax liability there, and Indians employed in Singapore having offshore income in Hong Kong will now have to pay tax," said Mitil Chokshi, partner at Chokshi & Chokshi, a tax consultancy.Need to Examine Options"It's harsh and some NRIs may probably surrender their citizenship," said Mitil Chokshi.Faced with a strident tax office and harsh laws against money laundering and benami deals, many Indian businessmen have relocated to other jurisdictions with easier tax laws.
Read more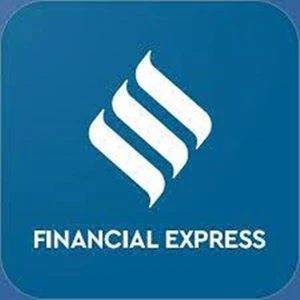 Budget 2020: Dividend Distribution Tax (DDT) to be abolished – Will it help?
Read more

Finance Minister Nirmala Sitharaman said at the Union Budget 2020-21 presentation that the Dividend Distribution Tax (DDT) will not be required to be paid by companies. Tax rules will be tweaked to make it dividend taxable in the hands of the
Read more

NEW DELHI: In what is being billed as a make or break Budget to revive the economy, the Modi government is likely to introduce heavy duty measures for rationalisation of key equity taxes, including scrapping capital gains on sale of property, shifting tax applicability of dividend distribution tax (DDT) to the receiver and extending the timeline of long-term capital capital gains (LTCG) tax from the current 12 months to 24 months.The breakthrough measure, if it materialises, will be doing away with capital gains on sale of property. The move has the potential to revive the real estate sector, which is in the doldrums and facing immense stress.The government is considering a proposal to do away with capital gains on selling property. Currently, one has to pay 30 per cent capital gains on the sale of a property, if the amount is not re-invested in property within 3 years.If property is sold within 24 months, one has to pay a short-term capital gains tax (STCG) on the gains as per an individual's income-tax slab.After 24 months, one has to pay an LTCG tax, which is charged at 20 per cent with indexation benefits.
Read more

In the upcoming Union Budget, the Finance Ministry is likely to announce changes to dividend distribution tax (DDT) and long-term capital gains (LTCG) tax on equity investments. According to CNBC-TV18 sources, the government is likely to change the applicability of
Read more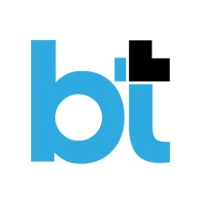 The association also called for exemption of long-term capital gains on securities held for one or more years and changes in dividend distribution tax (DDT) to stop double taxation
Read more

Since the 1991 balance of payments (BoP) crisis, India has witnessed bouts of economic crisis — current account deficit, inflation, fiscal deficit, banking — of various magnitudes. For the first time in a generation, the country faces a different kind of crisis it's not used to: a growth crisis. The National Statistical Office (NSO) has forecast an expansion of 5% for the current fiscal, an 11-year low. Depending on where one stands, this could not have come at a better or worse time. For policymakers, it's a nightmare ahead of the budget. For lobbyists, it's the right time to push their agenda.In keeping with pre-budget tradition, the beauty parade of industrialists, economists, investment managers and other experts has started in earnest. They have identified the cause of the problem and have solutions in hand.For the industry lobby, it is GST. So, the magic wand is lowering the tax rates so that goods and services become affordable. Economists would say GoI's imprudent financial management that crowded out private investment is the root cause of all ills.Investment managers fixated on outperformance on returns from stocks and bonds have identified banks' risk aversion in doling out loans to corporates and NBFCs as the Gordian Knot.
Read more