SGA stock news

Today, a Director at Saga Communications (SGA), Warren Lada, sold shares of SGA for $29.67K. See today's analyst top recommended stocks >> Based on
Read more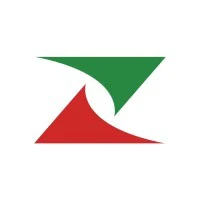 Saga Communications, Inc. 3rdQuarter 2019 Earnings Conference Call November 7, 2019 11:00 am ET OPERATOR: Good… | November 8, 2019
Read more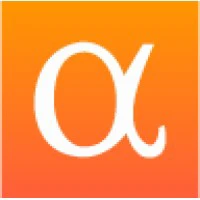 Saga Communications, Inc. (NASDAQ:SGA) Q1 2019 Earnings Conference Call May 10, 2019, 11:00 AM ET Company Participants Edward Christian - President, CEO & C
Read more
Saga Communications, Inc. (NasdaqGM:SGA) has a Piotroski F-Score of 4 at the time of writing. The F-Score may help discover companies with strengthening balance sheets. The score may also be used to s
Read more
Saga Communications Inc – Class A (NASDAQ:SGA) had a decrease of 1.51% in short interest. SGA's SI was 58,700 shares in March as released by FINRA. Its down 1.51% from 59,600 shares previously. Wi
Read more
Both Saga Communications Inc. (NASDAQ:SGA) and Cumulus Media Inc. (NASDAQ:CMLS) are Broadcasting – Radio companies, competing one another. We will compare their risk, institutional ownership, analys
Read more
In 1986 Ed Christian was appointed CEO of Saga Communications, Inc. (NASDAQ:SGA). This report will, first, examine the CEO compensation levels in comparison to CEO compensation at companies of similar
Read more
Accumulating knowledge about the stock market can be a big part of the investment planning process. Proper allocation of equity investments is also an important factor. Finding the proper mix of stock
Read more
Saga Communications, Inc. (:SGA)'s momentum could be ready for a swing as the beta has reached 1.06 and the short ratio has moved to 8.72. Volatility has moved 3.21% for the week and 2.48% for the m
Read more
Traders may be taking a look at the opinion signal for the last month on shares of Saga Communications (SGA). Looking back at the last month, the opinion signal reads 8% Buy. This is the combined sign
Read more
(MENAFN - GlobeNewsWire - Nasdaq) itemprop="articleBody">TORONTO, March 27, 2019 (GLOBE NEWSWIRE) -- Mr. Charles Koppel, Executive Chairman and Chief Executive Officer of Samco Gol...
Read more
According to the latest data, Saga Communications, Inc. (NasdaqGM:SGA) has a current suggested portfolio ownership tally of 0.04070 (as a decimal) ownership. Target weight is the volatility adjusted r
Read more
Shares of Samco Gold Limited (SGA.V) recently touched 0.04, which places the stock below the Ichimoku cloud, indicating bearish momentum and a potential sell signal for the equity. Shares of Samco Gol
Read more
Separating the winners from the losers is a constant challenge for investors. Many focused investors may look to track stock momentum based on historical prices. Saga Communications, Inc. (NasdaqGM:SG
Read more
Top Fintech Company

featured in The Global Fintech Index 2020 as the top Fintech company of the country.
Full report by