TMP stock news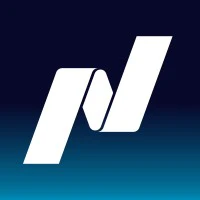 In trading on Friday shares of Tompkins Financial Corp Symbol TMP crossed above their 200 day moving average of 79 84 changing hands as high as 80 57 per share Tompkins Financial Corp shares are currently trading up about 3 7 on the day The chart below shows the one year performance
Read more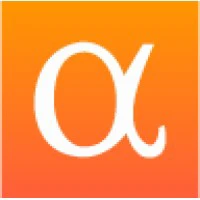 Read more
Tompkins Financial Corporation (NYSEAMERICAN:TMP) and Fulton Financial Corporation (NASDAQ:FULT), both competing one another are Regional – Northeast Banks companies. We will contrast their profitab
Read more
Arrow Financial Corporation (NASDAQ:AROW) and Tompkins Financial Corporation (NYSEAMERICAN:TMP), both competing one another are Regional – Northeast Banks companies. We will contrast their profitabi
Read more
Oritani Financial Corp. (NASDAQ:ORIT) and Tompkins Financial Corporation (NYSEAMERICAN:TMP), both competing one another are Regional – Northeast Banks companies. We will compare their risk, analyst
Read more
Investors have a wide range of tools at their disposal when undertaking stock research. Many investors will opt to use a combination of technical and fundamental analysis. Staying on top of the stock
Read more
Origin Asset Management Llp increased Nice Ltd (NICE) stake by 13.62% reported in 2018Q4 SEC filing. Origin Asset Management Llp acquired 6,400 shares as Nice Tompkins Financial Corporation (NYSEAMERI
Read more
Tompkins Financial Corporation (NYSEAMERICAN:TMP) is a company in the Regional – Northeast Banks industry and that's how we compare it to its peers. The contrasting will be based on the risk, inst
Read more
As Regional – Northeast Banks businesses, Tompkins Financial Corporation (NYSEAMERICAN:TMP) and SB One Bancorp (NASDAQ:SBBX), are affected by contrast. This especially applies to their profitability
Read more
Kornitzer Capital Management Inc increased B&G Foods (BGS) stake by 2.55% reported in 2018Q4 SEC filing. Kornitzer Capital Management Inc acquired 13,380 shares as B&G Foods (BGS)'s stock declined 1
Read more
Investors might be shifting their focus trying to gauge the next big stock market move. Some may be contemplating recent action, and it remains to be seen if the momentum will push the market higher,
Read more
Tompkins Financial Corp increased its position in Walt Disney Co (NYSE:DIS) by 1.0% during the 4th quarter, according to its most recent filing with the Securities and Exchange Commission. The firm ow
Read more
Tompkins Financial Corporation (TMP) traded on unusually high volume on Mar. 18, as the stock gained 1.23% to close at $78.89. On the day, Tompkins Financial Corporation saw 60,294 shares trade
Read more
Top Fintech Company

featured in The Global Fintech Index 2020 as the top Fintech company of the country.
Full report by