Acasti Pharma Stock Insider Trading
| Date | Action | Amount | Person | Type |
| --- | --- | --- | --- | --- |
| Aug 31, 2023 | Buy | 381 | Olds Donald | Common Shares |
| Jul 14, 2023 | Buy | 12 500 | Derby Michael | Stock Options (Right to Buy) |
| Jul 14, 2023 | Buy | 12 500 | Kavuru Vimal | Stock Options (Right to Buy) |
| Jul 14, 2023 | Buy | 12 500 | Olds Donald | Stock Options (Right to Buy) |
| Jul 14, 2023 | Buy | 60 000 | Macdonald R. Loch | Stock Options (Right to Buy) |
| Jul 14, 2023 | Buy | 42 000 | D'andrea Carrie | Stock Options (Right to Buy) |
| Jul 14, 2023 | Buy | 42 000 | Kumar Amresh | Stock Options (Right to Buy) |
| Jul 14, 2023 | Buy | 208 334 | Kohli Prashant | Stock Options (Right to Buy) |
| May 08, 2023 | Buy | 0 | Macdonald R. Loch | |
| May 08, 2023 | Buy | 0 | D'andrea Carrie | |
| May 08, 2023 | Sell | 0 | Kumar Amresh | Class A Common Shares |
| Sep 28, 2022 | Buy | 45 000 | Kavuru Vimal | Stock Options (Right to Buy) |
| Sep 28, 2022 | Buy | 45 000 | Olds Donald | Stock Options (Right to Buy) |
| Sep 28, 2022 | Buy | 45 000 | Canan John | Stock Options (Right to Buy) |
| Sep 28, 2022 | Buy | 85 000 | Derby Michael | Stock Options (Right to Buy) |
| Sep 09, 2022 | Sell | 0 | Kohli Prashant | Class A Common Shares |
| Sep 09, 2022 | Sell | 75 000 | Kohli Prashant | Share Option (Right to Buy) |
| Sep 09, 2022 | Sell | 124 100 | Kohli Prashant | Share Option (Right to Buy) |
| Jun 22, 2022 | Buy | 165 000 | Lemieux Pierre | Stock Options (Right to Buy) |
| Jun 22, 2022 | Buy | 50 000 | Kottayil George | 06/22/2022 |
| Jun 22, 2022 | Buy | 165 000 | Ford Brian D. | Stock Options (Right to Buy) |
| Jun 22, 2022 | Buy | 560 000 | D'alvise Janelle | Stock Options (Right to Buy) |
| Mar 24, 2022 | Buy | 0 | Derby Michael | |
| Nov 10, 2021 | Sell | 0 | Kottayil George | Class A Common Shares |
| Nov 10, 2021 | Buy | 0 | Kottayil George | Class A Common Shares |
| Nov 10, 2021 | Sell | 287 900 | Kottayil George | Share Option (Right to Buy) |
| Nov 12, 2021 | Buy | 42 100 | Olds Donald | Stock Options (Right to Buy) |
| Nov 12, 2021 | Buy | 287 900 | Lemieux Pierre | Stock Options (Right to Buy) |
| Nov 12, 2021 | Buy | 42 100 | Kavuru Vimal | Stock Options (Right to Buy) |
| Nov 12, 2021 | Buy | 42 100 | Haseltine William A | Stock Options (Right to Buy) |
| Nov 12, 2021 | Buy | 287 900 | Ford Brian D. | Stock Options (Right to Buy) |
| Nov 12, 2021 | Buy | 655 500 | D'alvise Janelle | Stock Options (Right to Buy) |
| Nov 12, 2021 | Buy | 42 100 | Carter Roderick Noel | Stock Options (Right to Buy) |
| Nov 12, 2021 | Buy | 42 100 | Canan John | Stock Options (Right to Buy) |
| Aug 27, 2021 | Buy | 0 | Haseltine William A | CLASS A COMMON SHARES |
| Aug 27, 2021 | Sell | 0 | Haseltine William A | CLASS A COMMON SHARES |
| Aug 27, 2021 | Buy | 0 | Kavuru Vimal | CLASS A COMMON SHARES |
| Aug 27, 2021 | Buy | 0 | Kavuru Vimal | CLASS A COMMON SHARES |
| Aug 27, 2021 | Sell | 0 | Rajitha Grace 2018 Irrevocable Trust | CLASS A COMMON SHARES |
| Sep 14, 2020 | Buy | 0 | Ford Brian D. | |
| Apr 01, 2020 | Buy | 0 | Olds Donald | Common Shares |
| Apr 01, 2020 | Sell | 86 000 | Olds Donald | Share Option (Right to Buy) |
| Apr 01, 2020 | Sell | 0 | Lemieux Pierre | Common Shares |
| Apr 01, 2020 | Sell | 587 000 | Lemieux Pierre | Share Option (Right to Buy) |
| Apr 01, 2020 | Sell | 587 000 | Groch Brian J. | Share Option (Right to Buy) |
| Apr 01, 2020 | Sell | 0 | D'alvise Janelle | Common Shares |
| Apr 01, 2020 | Sell | 26 250 | D'alvise Janelle | Warrants |
| Apr 01, 2020 | Sell | 86 000 | Carter Roderick Noel | Share Option (Right to Buy) |
| Apr 01, 2020 | Sell | 0 | Canan John | Common Shares |
| Apr 01, 2020 | Sell | 17 500 | Canan John | Warrants |
| Apr 01, 2020 | Sell | 0 | Boily Jean-francois | Common Shares |
| Apr 01, 2020 | Sell | 253 000 | Boily Jean-francois | Share Option (Right to Buy) |
| Feb 21, 2017 | Sell | 0 | Canan John | Class A Shares (Common Shares) |
| Feb 21, 2017 | Sell | 0 | Canan John | Class A Shares (Common Shares) |
| Feb 21, 2017 | Sell | 17 500 | Canan John | Warrants |
INSIDER POWER
74.611
Last 55 transactions
Buy: 2 992 015 | Sell: 2 147 250 (Shares)
Based on the 55 latest insides trades, we have calculated the insider power to be positive at a ratio of 74.611.
In total, the insiders bought 2 992 015 and sold 2 147 250 ACST shares in the last 55 trades.
About Acasti Pharma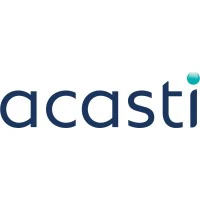 Acasti Pharma Inc., a biopharmaceutical company, engages in the development and commercialization of pharmaceutical products for cardiovascular diseases. It is evaluating strategic partnerships for the clinical development of CaPre. The company was incorporated in 2002 and is headquartered in Laval, Canada.... ACST Profile
Top Fintech Company
featured in The Global Fintech Index 2020 as the top Fintech company of the country.
Full report by