Aehr Test Systems Stock Insider Trading
| Date | Action | Amount | Person | Type |
| --- | --- | --- | --- | --- |
| Sep 01, 2023 | Buy | 15 572 | Siu Chris | Common Stock |
| Sep 01, 2023 | Sell | 503 | Siu Chris | Common Stock |
| Aug 09, 2023 | Sell | 30 000 | Richmond Donald P. Ii | Common Stock |
| Aug 10, 2023 | Sell | 92 | Richmond Donald P. Ii | Common Stock |
| Aug 08, 2023 | Sell | 150 | Slayen Howard T | Common Stock |
| Aug 02, 2023 | Sell | 5 000 | Scott Geoffrey Gates | Common Stock |
| Aug 03, 2023 | Sell | 9 470 | Scott Geoffrey Gates | Common Stock |
| Aug 01, 2023 | Sell | 1 008 | Oliphant Laura | Common Stock |
| Jul 31, 2023 | Buy | 2 500 | Oliphant Laura | Common Stock |
| Jul 31, 2023 | Buy | 7 500 | Oliphant Laura | Common Stock |
| Jul 31, 2023 | Sell | 10 000 | Oliphant Laura | Common Stock |
| Jul 31, 2023 | Sell | 2 500 | Oliphant Laura | Non-Qualified Stock Option (right to buy) |
| Jul 31, 2023 | Sell | 7 500 | Oliphant Laura | Non-Qualified Stock Option (right to buy) |
| Jul 27, 2023 | Sell | 5 352 | Slayen Howard T | Common Stock |
| Jul 27, 2023 | Sell | 336 | Slayen Howard T | Common Stock |
| Jul 28, 2023 | Sell | 100 | Slayen Howard T | Common Stock |
| Jul 25, 2023 | Sell | 14 648 | Slayen Howard T | Common Stock |
| Jul 21, 2023 | Sell | 10 208 | Scott Geoffrey Gates | Common Stock |
| Jul 18, 2023 | Sell | 40 013 | Rogers Vernon | Common Stock |
| Jul 18, 2023 | Sell | 448 | Sporck Alistair N | Common Stock |
| Jul 17, 2023 | Sell | 80 000 | Posedel Rhea J | Common Stock |
| Jul 18, 2023 | Sell | 20 000 | Posedel Rhea J | Common Stock |
| Jul 17, 2023 | Buy | 25 000 | Spink Kenneth B. | Common Stock |
| Jul 17, 2023 | Buy | 11 511 | Spink Kenneth B. | Common Stock |
| Jul 17, 2023 | Sell | 36 511 | Spink Kenneth B. | Common Stock |
| Jul 17, 2023 | Sell | 25 000 | Spink Kenneth B. | Incentive Stock Option (right to buy) |
| Jul 17, 2023 | Sell | 11 511 | Spink Kenneth B. | Incentive Stock Option (right to buy) |
| Jul 17, 2023 | Sell | 28 000 | Hendrickson David S | Common Stock |
| Jul 17, 2023 | Sell | 123 811 | Erickson Gayn | Common Stock |
| Jul 14, 2023 | Buy | 10 000 | Slayen Howard T | Common Stock |
| Jul 14, 2023 | Buy | 14 711 | Slayen Howard T | Common Stock |
| Jul 14, 2023 | Buy | 16 160 | Slayen Howard T | Common Stock |
| Jul 14, 2023 | Buy | 10 000 | Slayen Howard T | Common Stock |
| Jul 14, 2023 | Buy | 10 000 | Slayen Howard T | Common Stock |
| Jul 14, 2023 | Sell | 10 000 | Slayen Howard T | Non-Qualified Stock Option (right to buy) |
| Jul 14, 2023 | Sell | 16 160 | Slayen Howard T | Non-Qualified Stock Option (right to buy) |
| Jul 14, 2023 | Sell | 10 000 | Slayen Howard T | Non-Qualified Stock Option (right to buy) |
| Jul 14, 2023 | Sell | 14 711 | Slayen Howard T | Non-Qualified Stock Option (right to buy) |
| Jul 14, 2023 | Sell | 10 000 | Slayen Howard T | Non-Qualified Stock Option (right to buy) |
| Jul 13, 2023 | Sell | 314 | Rogers Vernon | Common Stock |
| Jul 14, 2023 | Sell | 1 042 | Rogers Vernon | Common Stock |
| Jul 13, 2023 | Sell | 689 | Spink Kenneth B. | Common Stock |
| Jul 14, 2023 | Sell | 1 940 | Spink Kenneth B. | Common Stock |
| Jul 13, 2023 | Sell | 164 | Hendrickson David S | Common Stock |
| Jul 14, 2023 | Sell | 608 | Hendrickson David S | Common Stock |
| Jul 13, 2023 | Sell | 289 | Richmond Donald P. Ii | Common Stock |
| Jul 14, 2023 | Sell | 863 | Richmond Donald P. Ii | Common Stock |
| Jul 13, 2023 | Sell | 1 620 | Erickson Gayn | Common Stock |
| Jul 14, 2023 | Sell | 50 000 | Erickson Gayn | Common Stock |
| Jul 14, 2023 | Sell | 5 099 | Erickson Gayn | Common Stock |
| Jun 01, 2023 | Sell | 0 | Siu Chris | Common Stock |
| Jul 11, 2023 | Buy | 10 000 | Erickson Gayn | Common Stock |
| Jul 11, 2023 | Sell | 1 215 | Erickson Gayn | Common Stock |
| Jul 11, 2023 | Buy | 31 250 | Erickson Gayn | Common Stock |
| Jul 11, 2023 | Sell | 3 954 | Erickson Gayn | Common Stock |
| Jul 11, 2023 | Buy | 13 711 | Spink Kenneth B. | Common Stock |
| Jul 11, 2023 | Sell | 1 629 | Spink Kenneth B. | Common Stock |
| Jul 11, 2023 | Buy | 9 000 | Rogers Vernon | Common Stock |
| Jul 11, 2023 | Sell | 915 | Rogers Vernon | Common Stock |
| Jul 11, 2023 | Buy | 6 656 | Richmond Donald P. Ii | Common Stock |
| Jul 11, 2023 | Sell | 741 | Richmond Donald P. Ii | Common Stock |
| Jul 11, 2023 | Buy | 3 750 | Hendrickson David S | Common Stock |
| Jul 11, 2023 | Sell | 1 748 | Hendrickson David S | Common Stock |
| Jul 11, 2023 | Buy | 5 000 | Danesh Fariba | Common Stock |
| Jul 11, 2023 | Buy | 5 000 | Posedel Rhea J | Common Stock |
| Jul 11, 2023 | Buy | 5 000 | Slayen Howard T | Common Stock |
| Jul 11, 2023 | Buy | 5 000 | Oliphant Laura | Common Stock |
| Jul 11, 2023 | Buy | 5 000 | Scott Geoffrey Gates | Common Stock |
| Jun 08, 2023 | Sell | 270 | Slayen Howard T | Common Stock |
| Jun 08, 2023 | Sell | 1 201 | Rosati Mario M | Common Stock |
| Jun 06, 2023 | Sell | 541 | Rosati Mario M | Common Stock |
| Jun 01, 2023 | Sell | 0 | Siu Chris | Common Stock |
| Jun 05, 2023 | Sell | 10 000 | Hendrickson David S | Common Stock |
| May 17, 2023 | Buy | 18 000 | Posedel Rhea J | Common Stock |
| May 17, 2023 | Sell | 18 000 | Posedel Rhea J | Common Stock |
| May 17, 2023 | Sell | 18 000 | Posedel Rhea J | Non-Qualified Stock Option (right to buy) |
| May 05, 2023 | Sell | 960 | Sporck Alistair N | Common Stock |
| Apr 18, 2023 | Sell | 473 | Sporck Alistair N | Common Stock |
| Apr 13, 2023 | Sell | 1 571 | Erickson Gayn | Common Stock |
| Apr 14, 2023 | Sell | 4 921 | Erickson Gayn | Common Stock |
| Apr 13, 2023 | Sell | 649 | Spink Kenneth B. | Common Stock |
| Apr 14, 2023 | Sell | 1 818 | Spink Kenneth B. | Common Stock |
| Apr 13, 2023 | Sell | 140 | Hendrickson David S | Common Stock |
| Apr 14, 2023 | Sell | 503 | Hendrickson David S | Common Stock |
| Apr 13, 2023 | Sell | 299 | Richmond Donald P. Ii | Common Stock |
| Apr 14, 2023 | Sell | 844 | Richmond Donald P. Ii | Common Stock |
| Apr 13, 2023 | Sell | 274 | Rogers Vernon | Common Stock |
| Apr 14, 2023 | Sell | 890 | Rogers Vernon | Common Stock |
| Apr 06, 2023 | Sell | 30 000 | Scott Geoffrey Gates | Common Stock |
| Apr 03, 2023 | Buy | 3 000 | Spink Kenneth B. | Common Stock |
| Apr 03, 2023 | Buy | 1 114 | Rogers Vernon | Common Stock |
| Apr 03, 2023 | Buy | 1 200 | Engineer Adil | Common Stock |
| Apr 03, 2023 | Buy | 3 000 | Richmond Donald P. Ii | Common Stock |
| Apr 03, 2023 | Buy | 1 819 | Hendrickson David S | Common Stock |
| Apr 03, 2023 | Buy | 960 | Sporck Alistair N | Common Stock |
| Apr 03, 2023 | Buy | 3 000 | Erickson Gayn | Common Stock |
| Mar 31, 2023 | Buy | 10 000 | Slayen Howard T | Common Stock |
| Mar 31, 2023 | Buy | 10 000 | Slayen Howard T | Common Stock |
| Mar 31, 2023 | Sell | 10 000 | Slayen Howard T | Non-Qualified Stock Option (right to buy) |
| Mar 31, 2023 | Sell | 10 000 | Slayen Howard T | Non-Qualified Stock Option (right to buy) |
INSIDER POWER
-43.218
Last 100 transactions
Buy: 274 414 | Sell: 707 216 (Shares)
Based on the 100 latest insides trades, we have calculated the insider power to be negative at a ratio of -43.218.
In total, the insiders bought 274 414 and sold 707 216 AEHR shares in the last 100 trades.
About Aehr Test Systems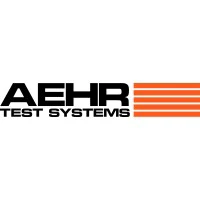 Aehr Test Systems provides test systems for burning-in and testing logic, optical, and memory integrated circuits worldwide. It offers products, such as the ABTS and FOX-P families of test and burn-in systems and FOX WaferPak Aligner, FOX-XP WaferPak Contactor, FOX DiePak Carrier, and FOX DiePak Loader. The ABTS system is used in production and qualification testing of packaged parts for lower power and higher power logic devices, as well as vari... AEHR Profile
Top Fintech Company
featured in The Global Fintech Index 2020 as the top Fintech company of the country.
Full report by