DISH Network Corporation Stock Insider Trading
| Date | Action | Amount | Person | Type |
| --- | --- | --- | --- | --- |
| Aug 11, 2023 | Sell | 47 | Orban Paul W | Class A Common Stock |
| Jun 26, 2023 | Sell | 89 500 000 | Ergen Two-year June 2023 Dish Grat | Class B Common Stock |
| Jun 26, 2023 | Buy | 89 500 000 | Ergen Charles W | Class B Common Stock |
| Jun 26, 2023 | Sell | 89 500 000 | Ergen Charles W | Class B Common Stock |
| Jun 23, 2023 | Sell | 87 000 000 | Ergen Two-year June 2022 Dish Grat | Class B Common Stock |
| Jun 23, 2023 | Buy | 87 000 000 | Ergen Charles W | Class B Common Stock |
| Jun 23, 2023 | Sell | 87 000 000 | Ergen Charles W | Class B Common Stock |
| Jun 20, 2023 | Sell | 25 000 | Cullen Thomas A | Class A Common Stock |
| Jun 21, 2023 | Sell | 25 000 | Cullen Thomas A | Class A Common Stock |
| Jun 22, 2023 | Sell | 25 000 | Cullen Thomas A | Class A Common Stock |
| Jun 14, 2023 | Buy | 100 | Swieringa John | Class A Common Stock |
| Jun 14, 2023 | Sell | 30 | Swieringa John | Class A Common Stock |
| Jun 14, 2023 | Buy | 100 | Orban Paul W | Class A Common Stock |
| Jun 14, 2023 | Sell | 30 | Orban Paul W | Class A Common Stock |
| Jun 14, 2023 | Buy | 100 | Messner Timothy A. | Class A Common Stock |
| Jun 14, 2023 | Sell | 30 | Messner Timothy A. | Class A Common Stock |
| Jun 14, 2023 | Buy | 100 | Cullen Thomas A | Class A Common Stock |
| Jun 14, 2023 | Sell | 30 | Cullen Thomas A | Class A Common Stock |
| Jun 14, 2023 | Buy | 100 | Carlson W. Erik | Class A Common Stock |
| Jun 14, 2023 | Sell | 30 | Carlson W. Erik | Class A Common Stock |
| Jun 14, 2023 | Buy | 100 | Defranco James | Class A Common Stock |
| Jun 14, 2023 | Sell | 35 | Defranco James | Class A Common Stock |
| Jun 14, 2023 | Buy | 100 | Ergen Charles W | Class A Common Stock |
| Jun 14, 2023 | Sell | 30 | Ergen Charles W | Class A Common Stock |
| Jun 14, 2023 | Buy | 100 | Ergen Charles W | Class A Common Stock |
| Jun 14, 2023 | Sell | 35 | Ergen Charles W | Class A Common Stock |
| Jun 05, 2023 | Buy | 2 645 957 | Ergen Charles W | Class B Common Stock |
| Jun 05, 2023 | Sell | 2 645 957 | Ergen Charles W | Class B Common Stock |
| Jun 01, 2023 | Buy | 300 000 | Defranco James | Class A Common Stock |
| May 12, 2023 | Sell | 0 | Ergen Two-year May 2023 Dish Grat | Class A Common Stock |
| May 12, 2023 | Sell | 28 000 000 | Ergen Two-year May 2023 Dish Grat | Class B Common Stock |
| May 12, 2023 | Sell | 25 000 000 | Ergen Two-year May 2022 Dish Grat | Class A Common Stock |
| May 12, 2023 | Sell | 22 800 000 | Ergen Two-year May 2022 Dish Grat | Class B Common Stock |
| May 12, 2023 | Buy | 22 800 000 | Ergen Charles W | Class B Common Stock |
| May 12, 2023 | Buy | 28 000 000 | Ergen Charles W | Class B Common Stock |
| May 12, 2023 | Buy | 25 000 000 | Ergen Charles W | Class A Common Stock |
| May 12, 2023 | Buy | 26 000 000 | Ergen Charles W | Class A Common Stock |
| May 12, 2023 | Sell | 26 000 000 | Ergen Charles W | Class A Common Stock |
| May 12, 2023 | Sell | 28 000 000 | Ergen Charles W | Class B Common Stock |
| May 12, 2023 | Sell | 25 000 000 | Ergen Charles W | Class A Common Stock |
| May 12, 2023 | Sell | 22 800 000 | Ergen Charles W | Class B Common Stock |
| May 12, 2023 | Buy | 600 000 | Defranco James | Class A Common Stock |
| May 11, 2023 | Buy | 1 000 000 | Defranco James | Class A Common Stock |
| May 12, 2023 | Buy | 400 000 | Defranco James | Class A Common Stock |
| May 11, 2023 | Buy | 1 000 000 | Defranco James | Class A Common Stock |
| Apr 28, 2023 | Sell | 40 000 | Balsbough Douglas | Employee Stock Option (Right to Buy) |
| Apr 01, 2023 | Buy | 10 000 | Bye Stephen J | Non-Employee Director Stock Option |
| Mar 30, 2023 | Buy | 4 857 982 | Ergen Charles W | Class B Common Stock |
| Mar 30, 2023 | Sell | 4 857 982 | Ergen Charles W | Class B Common Stock |
| Mar 24, 2023 | Buy | 600 000 | Defranco James | Class A Common Stock |
| Mar 24, 2023 | Sell | 600 000 | Defranco James | Class A Common Stock |
| Mar 08, 2023 | Buy | 150 000 | Defranco James | Class A Common Stock |
| Mar 06, 2023 | Buy | 50 000 | Defranco James | Class A Common Stock |
| Mar 07, 2023 | Buy | 100 000 | Defranco James | Class A Common Stock |
| Mar 06, 2023 | Buy | 500 000 | Defranco James | Class A Common Stock |
| Mar 02, 2023 | Buy | 1 450 000 | Defranco James | Class A Common Stock |
| Jan 01, 2022 | Sell | 638 | Bye Stephen J | Restricted Stock Units |
| Jan 18, 2023 | Sell | 0 | Bye Stephen J | Class A Common Stock |
| Jan 18, 2023 | Buy | 0 | Bye Stephen J | Class A Common Stock |
| Jan 01, 2023 | Buy | 417 | Messner Timothy A. | Class A Common Stock |
| Jan 01, 2023 | Sell | 145 | Messner Timothy A. | Class A Common Stock |
| Jan 01, 2023 | Sell | 417 | Messner Timothy A. | Restricted Stock Units |
| Jan 01, 2023 | Buy | 736 | Cullen Thomas A | Class A Common Stock |
| Jan 01, 2023 | Sell | 256 | Cullen Thomas A | Class A Common Stock |
| Jan 01, 2023 | Sell | 736 | Cullen Thomas A | Restricted Stock Units |
| Jan 01, 2023 | Buy | 157 | Defranco James | Class A Common Stock |
| Jan 01, 2023 | Sell | 55 | Defranco James | Class A Common Stock |
| Jan 01, 2023 | Sell | 157 | Defranco James | Restricted Stock Units |
| Jan 01, 2023 | Buy | 5 000 | Ergen Cantey | Employee Stock Option (Right to Buy) |
| Jan 01, 2023 | Buy | 47 | Ergen Cantey | Class A Common Stock |
| Jan 01, 2023 | Sell | 17 | Ergen Cantey | Class A Common Stock |
| Jan 01, 2023 | Sell | 47 | Ergen Cantey | Restricted Stock Units |
| Jan 01, 2023 | Buy | 1 178 | Ergen Charles W | Class A Common Stock |
| Jan 01, 2023 | Sell | 409 | Ergen Charles W | Class A Common Stock |
| Jan 01, 2023 | Sell | 1 178 | Ergen Charles W | Restricted Stock Units |
| Jan 01, 2023 | Buy | 540 | Orban Paul W | Class A Common Stock |
| Jan 01, 2023 | Sell | 188 | Orban Paul W | Class A Common Stock |
| Jan 01, 2023 | Sell | 540 | Orban Paul W | Restricted Stock Units |
| Jan 01, 2023 | Sell | 20 000 | Swieringa John | Restricted Stock Units |
| Jan 01, 2023 | Buy | 20 000 | Swieringa John | Class A Common Stock |
| Jan 01, 2023 | Sell | 6 368 | Swieringa John | Class A Common Stock |
| Jan 01, 2023 | Buy | 736 | Swieringa John | Class A Common Stock |
| Jan 01, 2023 | Sell | 256 | Swieringa John | Class A Common Stock |
| Jan 01, 2023 | Sell | 736 | Swieringa John | Restricted Stock Units |
| Jan 01, 2023 | Buy | 434 | Scott David A. | Class A Common Stock |
| Jan 01, 2023 | Sell | 151 | Scott David A. | Class A Common Stock |
| Jan 01, 2023 | Sell | 434 | Scott David A. | Restricted Stock Units |
| Jan 01, 2023 | Sell | 20 000 | Carlson W. Erik | Restricted Stock Units |
| Jan 01, 2023 | Buy | 20 000 | Carlson W. Erik | Class A Common Stock |
| Jan 01, 2023 | Sell | 6 342 | Carlson W. Erik | Class A Common Stock |
| Jan 01, 2023 | Buy | 1 178 | Carlson W. Erik | Class A Common Stock |
| Jan 01, 2023 | Sell | 409 | Carlson W. Erik | Class A Common Stock |
| Dec 29, 2022 | Buy | 459 | Carlson W. Erik | Class A Common Stock |
| Dec 29, 2022 | Sell | 202 | Carlson W. Erik | Class A Common Stock |
| Jan 01, 2023 | Sell | 1 178 | Carlson W. Erik | Restricted Stock Units |
| Jan 01, 2023 | Buy | 5 000 | Abernathy Kathleen Q | Non-Employee Director Stock Option |
| Jan 01, 2023 | Sell | 47 | Abernathy Kathleen Q | Restricted Stock Units |
| Jan 01, 2023 | Buy | 5 000 | Proietti Joseph T. | Non-Employee Director Stock Option |
| Jan 01, 2023 | Sell | 47 | Proietti Joseph T. | Restricted Stock Units |
| Jan 01, 2023 | Buy | 5 000 | Brokaw George R | Non-Employee Director Stock Option |
INSIDER POWER
-28.101
Last 100 transactions
Buy: 292 030 621 | Sell: 538 880 189 (Shares)
Based on the 100 latest insides trades, we have calculated the insider power to be negative at a ratio of -28.101.
In total, the insiders bought 292 030 621 and sold 538 880 189 DISH shares in the last 100 trades.
About DISH Network Corporation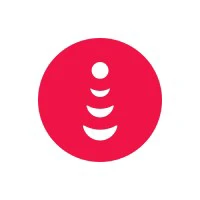 DISH Network Corporation, together with its subsidiaries, provides pay-TV services in the United States. The company operates in two segments, Pay-TV and Wireless. It offers video services under the DISH TV brand; and programming packages that include programming through national broadcast networks, local broadcast networks, and national and regional cable networks, as well as regional and specialty sports channels, premium movie channels, and La... DISH Profile
Top Fintech Company
featured in The Global Fintech Index 2020 as the top Fintech company of the country.
Full report by