eHealth Stock Insider Trading
| Date | Action | Amount | Person | Type |
| --- | --- | --- | --- | --- |
| Sep 15, 2023 | Buy | 15 000 | Wolf Dale B | Common Stock |
| Sep 10, 2023 | Sell | 1 717 | Galimi Gavin G. | Common Stock |
| Sep 10, 2023 | Sell | 1 534 | Rariy Roman V | Common Stock |
| Aug 10, 2023 | Sell | 1 499 | Dolan John Joseph | Common Stock |
| Aug 02, 2023 | Sell | 359 | Soistman Francis S Jr | Common Stock |
| Jul 10, 2023 | Sell | 811 | Galimi Gavin G. | Common Stock |
| Jul 10, 2023 | Sell | 1 125 | Rariy Roman V | Common Stock |
| Jul 10, 2023 | Sell | 465 | Dolan John Joseph | Common Stock |
| Jul 10, 2023 | Sell | 36 537 | Soistman Francis S Jr | Common Stock |
| Jun 22, 2023 | Sell | 1 720 | Soistman Francis S Jr | Common Stock |
| Jun 15, 2023 | Buy | 2 000 | Galimi Gavin G. | Common Stock |
| Jun 14, 2023 | Buy | 24 446 | Wolf Dale B | Common Stock |
| Jun 14, 2023 | Buy | 24 446 | Russell Erin L | Common Stock |
| Jun 14, 2023 | Buy | 24 446 | Hass A John | Common Stock |
| Jun 14, 2023 | Buy | 24 446 | Soriano Cesar M | Common Stock |
| Jun 14, 2023 | Buy | 24 446 | Brooke Beth A. | Common Stock |
| Jun 14, 2023 | Buy | 24 446 | Brimmer Andrea C | Common Stock |
| Jun 10, 2023 | Sell | 6 868 | Galimi Gavin G. | Common Stock |
| Jun 10, 2023 | Sell | 1 534 | Rariy Roman V | Common Stock |
| May 31, 2023 | Buy | 2 668 | Wolf Dale B | Common Stock |
| May 30, 2023 | Buy | 10 264 | Wolf Dale B | Common Stock |
| May 30, 2023 | Buy | 5 500 | Galimi Gavin G. | Common Stock |
| May 10, 2023 | Sell | 5 997 | Dolan John Joseph | Common Stock |
| May 02, 2023 | Sell | 359 | Soistman Francis S Jr | Common Stock |
| Apr 10, 2023 | Buy | 37 500 | Galimi Gavin G. | Common Stock |
| Apr 10, 2023 | Buy | 56 250 | Rariy Roman V | Common Stock |
| Apr 10, 2023 | Buy | 20 625 | Dolan John Joseph | Common Stock |
| Apr 10, 2023 | Buy | 187 500 | Soistman Francis S Jr | Common Stock |
| Apr 10, 2023 | Sell | 25 791 | Soistman Francis S Jr | Common Stock |
| Mar 22, 2023 | Sell | 1 157 | Soistman Francis S Jr | Common Stock |
| Mar 15, 2023 | Buy | 125 000 | Stelben John J | Common Stock |
| Mar 15, 2023 | Sell | 125 000 | Stelben John J | Performance Stock Units |
| Mar 15, 2023 | Buy | 75 000 | Soistman Francis S Jr | Common Stock |
| Mar 10, 2023 | Sell | 6 633 | Rariy Roman V | Common Stock |
| Feb 02, 2023 | Sell | 242 | Soistman Francis S Jr | Common Stock |
| Jan 10, 2023 | Sell | 18 600 | Soistman Francis S Jr | Common Stock |
| Jan 01, 2023 | Buy | 375 000 | Stelben John J | Common Stock |
| Jan 01, 2023 | Buy | 125 000 | Stelben John J | Performance Stock Units |
| Dec 22, 2022 | Sell | 1 176 | Soistman Francis S Jr | Common Stock |
| Dec 01, 2022 | Buy | 150 000 | Soistman Francis S Jr | Common Stock |
| Nov 22, 2022 | Buy | 80 000 | Soistman Francis S Jr | Common Stock |
| Nov 17, 2022 | Sell | 5 000 | Wolf Dale B | Common Stock |
| Nov 14, 2022 | Sell | 0 | Stelben John J | No securities beneficially owned |
| Nov 02, 2022 | Sell | 245 | Soistman Francis S Jr | Common Stock |
| Oct 10, 2022 | Sell | 11 757 | Soistman Francis S Jr | Common Stock |
| Oct 10, 2022 | Sell | 1 366 | Janofsky Christine A | Common Stock |
| Sep 29, 2022 | Sell | 0 | Galimi Gavin G. | Common Stock |
| Aug 02, 2022 | Sell | 245 | Soistman Francis S Jr | Common Stock |
| Jul 16, 2022 | Sell | 865 | Morelock Phillip A | Common Stock |
| Jul 10, 2022 | Buy | 500 | Janofsky Christine A | Common Stock |
| Jul 10, 2022 | Sell | 1 366 | Janofsky Christine A | Common Stock |
| Jul 10, 2022 | Sell | 11 757 | Soistman Francis S Jr | Common Stock |
| Jul 10, 2022 | Sell | 1 450 | Morelock Phillip A | Common Stock |
| Jul 01, 2022 | Buy | 66 540 | Dolan John Joseph | Common Stock |
| Jun 15, 2022 | Buy | 16 560 | Soriano Cesar M | Common Stock |
| Jun 15, 2022 | Buy | 16 560 | Livingston Randall S | Common Stock |
| Jun 15, 2022 | Buy | 16 560 | Russell Erin L | Common Stock |
| Jun 15, 2022 | Buy | 16 560 | Wolf Dale B | Common Stock |
| Jun 15, 2022 | Buy | 16 560 | Brooke Beth A. | Common Stock |
| Jun 15, 2022 | Buy | 16 560 | Hass A John | Common Stock |
| Jun 15, 2022 | Buy | 16 560 | Brimmer Andrea C | Common Stock |
| May 31, 2022 | Sell | 0 | Dolan John Joseph | No securities beneficially owned |
| May 02, 2022 | Sell | 245 | Soistman Francis S Jr | Common Stock |
| Apr 17, 2022 | Sell | 848 | Morelock Phillip A | Common Stock |
| Apr 01, 2022 | Buy | 76 688 | Janofsky Christine A | Common Stock |
| Apr 01, 2022 | Buy | 76 688 | Rariy Roman V | Common Stock |
| Apr 01, 2022 | Buy | 300 000 | Soistman Francis S Jr | Common Stock |
| Mar 30, 2022 | Sell | 2 408 | Hurley Robert S | Common Stock |
| Mar 30, 2022 | Buy | 67 102 | Morelock Phillip A | Common Stock |
| Mar 30, 2022 | Sell | 2 695 | Morelock Phillip A | Common Stock |
| Sep 10, 2021 | Buy | 0 | H.i.g.-gpii, Inc. | Series A Preferred Stock |
| Mar 11, 2022 | Buy | 10 000 | Wolf Dale B | Common Stock |
| Mar 01, 2022 | Sell | 0 | Rariy Roman V | No securities benefically owned |
| Mar 04, 2022 | Sell | 7 000 | Morelock Phillip A | Common Stock |
| Feb 01, 2022 | Sell | 0 | Hurley Robert S | Common Stock |
| Feb 02, 2022 | Sell | 287 | Soistman Francis S Jr | Common Stock |
| Nov 29, 2021 | Buy | 15 000 | Wolf Dale B | Common Stock |
| Nov 15, 2021 | Buy | 3 000 | Wolf Dale B | Common Stock |
| Nov 11, 2021 | Buy | 24 000 | Wolf Dale B | Common Stock |
| Nov 11, 2021 | Buy | 8 000 | Hass A John | Common Stock |
| Nov 11, 2021 | Buy | 5 500 | Soistman Francis S Jr | Common Stock |
| Nov 09, 2021 | Buy | 229 | Hannan Timothy C. | Common Stock |
| Nov 11, 2021 | Sell | 4 181 | Hannan Timothy C. | Common Stock |
| Nov 12, 2021 | Buy | 3 556 | Russell Erin L | Common Stock |
| Nov 02, 2021 | Buy | 60 000 | Soistman Francis S Jr | Common Stock |
| Nov 02, 2021 | Sell | 246 | Soistman Francis S Jr | Common Stock |
| Nov 02, 2021 | Buy | 70 000 | Soistman Francis S Jr | Performance Stock Unit |
| Nov 02, 2021 | Buy | 12 500 | Soistman Francis S Jr | Common Stock |
| Nov 02, 2021 | Buy | 24 042 | Janofsky Christine A | No securities benefically owned |
| Nov 02, 2021 | Buy | 24 042 | Janofsky Christine A | Performance Stock Unit |
| Nov 01, 2021 | Sell | 0 | Soistman Francis S Jr | Common Stock |
| Nov 01, 2021 | Sell | 100 000 | Soistman Francis S Jr | Stock Option (right to buy) |
| Nov 01, 2021 | Sell | 100 000 | Soistman Francis S Jr | Performance Stock Option |
| Oct 07, 2021 | Sell | 346 | Morelock Phillip A | Common Stock |
| Sep 24, 2021 | Buy | 2 408 | Wolf Dale B | Common Stock |
| Sep 20, 2021 | Sell | 0 | Janofsky Christine A | No securities benefically owned |
| Sep 23, 2021 | Buy | 4 214 | Pierantoni John | Common Stock |
| Sep 15, 2021 | Sell | 116 | Pierantoni John | Common Stock |
| Sep 08, 2021 | Sell | 433 | Morelock Phillip A | Common Stock |
| Aug 30, 2021 | Sell | 0 | Tolson Aaron C | No securities benefically owned |
INSIDER POWER
68.747
Last 100 transactions
Buy: 2 383 912 | Sell: 491 980 (Shares)
Based on the 100 latest insides trades, we have calculated the insider power to be positive at a ratio of 68.747.
In total, the insiders bought 2 383 912 and sold 491 980 EHTH shares in the last 100 trades.
About eHealth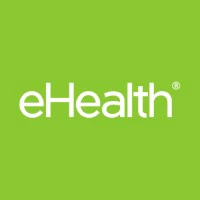 eHealth, Inc. operates a health insurance marketplace that provides consumer engagement, education, and health insurance enrollment solutions in the United States. The company operates in two segments, Medicare; and Individual, Family and Small Business. Its ecommerce platforms organize and present health insurance information in various formats that enable individuals, families, and small businesses to research, analyze, compare, and purchase a ... EHTH Profile
Top Fintech Company
featured in The Global Fintech Index 2020 as the top Fintech company of the country.
Full report by