Hibbett Sports Stock Insider Trading
| Date | Action | Amount | Person | Type |
| --- | --- | --- | --- | --- |
| Sep 07, 2023 | Buy | 3 390 | Gunn Mark Anthony | Restricted Stock Units |
| Aug 14, 2023 | Buy | 0 | Gunn Mark Anthony | |
| Jun 30, 2023 | Buy | 705 | Hubbard Linda | Common Stock |
| Jun 02, 2023 | Buy | 2 000 | Benck David Mitchell | Common Stock |
| May 31, 2023 | Buy | 7 500 | Longo Michael E | Common Stock |
| Mar 31, 2023 | Buy | 4 094 | Hilt James A | Stock Options (Right to Buy) |
| Mar 31, 2023 | Buy | 4 094 | Finley Terrance G | Stock Options (Right to Buy) |
| Apr 13, 2023 | Buy | 8 154 | Hilt James A | Common Stock |
| Apr 12, 2023 | Sell | 5 346 | Hilt James A | Stock Options (Right to Buy) |
| Apr 12, 2023 | Buy | 5 346 | Hilt James A | Common Stock |
| Apr 12, 2023 | Sell | 5 346 | Hilt James A | Common Stock |
| Apr 13, 2023 | Sell | 8 154 | Hilt James A | Common Stock |
| Apr 13, 2023 | Sell | 1 050 | Hilt James A | Common Stock |
| Apr 13, 2023 | Sell | 8 154 | Hilt James A | Stock Options (Right to Buy) |
| Apr 13, 2023 | Buy | 8 000 | Volke Robert | Common Stock |
| Apr 13, 2023 | Sell | 2 457 | Volke Robert | Common Stock |
| Apr 13, 2023 | Sell | 8 000 | Volke Robert | Restricted Stock Units |
| Apr 07, 2023 | Buy | 3 334 | Benck David Mitchell | Common Stock |
| Apr 07, 2023 | Sell | 1 012 | Benck David Mitchell | Common Stock |
| Apr 07, 2023 | Sell | 3 334 | Benck David Mitchell | Restricted Stock Units |
| Apr 07, 2023 | Buy | 4 167 | Blahnik Ronald P | Common Stock |
| Apr 07, 2023 | Sell | 4 167 | Blahnik Ronald P | Restricted Stock Units |
| Apr 07, 2023 | Buy | 8 000 | Briskin Jared S | Common Stock |
| Apr 07, 2023 | Sell | 2 450 | Briskin Jared S | Common Stock |
| Apr 07, 2023 | Sell | 8 000 | Briskin Jared S | Restricted Stock Units |
| Apr 07, 2023 | Buy | 3 334 | Knighten Benjamin Ashley | Common Stock |
| Apr 07, 2023 | Sell | 1 052 | Knighten Benjamin Ashley | Common Stock |
| Apr 07, 2023 | Sell | 3 334 | Knighten Benjamin Ashley | Restricted Stock Units |
| Apr 07, 2023 | Buy | 11 667 | Longo Michael E | Common Stock |
| Apr 07, 2023 | Sell | 4 591 | Longo Michael E | Common Stock |
| Apr 07, 2023 | Sell | 11 667 | Longo Michael E | Restricted Stock Units |
| Apr 07, 2023 | Buy | 4 167 | Quinn William G | Common Stock |
| Apr 07, 2023 | Sell | 1 265 | Quinn William G | Common Stock |
| Apr 07, 2023 | Sell | 4 167 | Quinn William G | Restricted Stock Units |
| Apr 10, 2023 | Sell | 714 | Flur Dorlisa K | Common Stock |
| Mar 31, 2023 | Buy | 2 056 | Benck David Mitchell | Restricted Stock Units |
| Mar 31, 2023 | Buy | 2 056 | Blahnik Ronald P | Restricted Stock Units |
| Mar 31, 2023 | Buy | 3 084 | Briskin Jared S | Restricted Stock Units |
| Mar 31, 2023 | Buy | 2 399 | Knighten Benjamin Ashley | Restricted Stock Units |
| Mar 31, 2023 | Buy | 8 222 | Longo Michael E | Restricted Stock Units |
| Mar 31, 2023 | Buy | 2 056 | Mcabee Michael C. | Restricted Stock Units |
| Mar 31, 2023 | Buy | 2 399 | Quinn William G | Restricted Stock Units |
| Mar 31, 2023 | Buy | 2 056 | Smith Jonalin S. | Restricted Stock Units |
| Mar 31, 2023 | Buy | 2 056 | Volke Robert | Restricted Stock Units |
| Mar 31, 2023 | Buy | 1 289 | Chikkala Ramesh | Common Stock |
| Mar 31, 2023 | Buy | 2 313 | Crudele Anthony F | Common Stock |
| Mar 31, 2023 | Buy | 1 212 | Edwards Pamela J | Common Stock |
| Mar 31, 2023 | Buy | 1 885 | Etzkorn Karen S. | Common Stock |
| Mar 31, 2023 | Buy | 2 274 | Finley Terrance G | Stock Options (Right to Buy) |
| Mar 31, 2023 | Buy | 1 885 | Flur Dorlisa K | Common Stock |
| Mar 31, 2023 | Buy | 2 274 | Hilt James A | Stock Options (Right to Buy) |
| Mar 31, 2023 | Buy | 450 | Hubbard Linda | Common Stock |
| Mar 31, 2023 | Buy | 1 885 | Hubbard Linda | Common Stock |
| Mar 31, 2023 | Buy | 1 885 | Nagler Lorna | Common Stock |
| Mar 21, 2023 | Buy | 5 544 | Benck David Mitchell | Common Stock |
| Mar 21, 2023 | Sell | 1 751 | Benck David Mitchell | Common Stock |
| Mar 21, 2023 | Sell | 5 544 | Benck David Mitchell | Restricted Stock Units |
| Mar 21, 2023 | Buy | 5 544 | Quinn William G | Common Stock |
| Mar 21, 2023 | Sell | 1 738 | Quinn William G | Common Stock |
| Mar 21, 2023 | Sell | 5 544 | Quinn William G | Restricted Stock Units |
| Mar 21, 2023 | Buy | 6 098 | Mcabee Michael C. | Common Stock |
| Mar 21, 2023 | Sell | 1 927 | Mcabee Michael C. | Common Stock |
| Mar 21, 2023 | Sell | 6 098 | Mcabee Michael C. | Restricted Stock Units |
| Mar 21, 2023 | Buy | 5 544 | Blahnik Ronald P | Common Stock |
| Mar 21, 2023 | Sell | 5 544 | Blahnik Ronald P | Restricted Stock Units |
| Mar 07, 2023 | Buy | 5 605 | Finley Terrance G | Common Stock |
| Mar 07, 2023 | Sell | 5 605 | Finley Terrance G | Common Stock |
| Mar 07, 2023 | Sell | 5 605 | Finley Terrance G | Stock Options (Right to Buy) |
| Mar 30, 2022 | Buy | 2 380 | Flur Dorlisa K | Common Stock |
| Mar 22, 2022 | Buy | 1 447 | Flur Dorlisa K | Common Stock |
| Mar 22, 2022 | Sell | 1 447 | Flur Dorlisa K | Restricted Stock Units |
| Jan 17, 2023 | Buy | 1 776 | Crudele Anthony F | Common Stock |
| Jan 17, 2023 | Sell | 1 776 | Crudele Anthony F | Restricted Stock Units |
| Dec 31, 2022 | Buy | 385 | Hubbard Linda | Common Stock |
| Jan 03, 2023 | Buy | 18 897 | Longo Michael E | Common Stock |
| Jan 03, 2023 | Sell | 5 357 | Longo Michael E | Common Stock |
| Jan 03, 2023 | Sell | 18 897 | Longo Michael E | Restricted Stock Units |
| Sep 30, 2022 | Buy | 510 | Hubbard Linda | Common Stock |
| Jul 03, 2022 | Buy | 1 673 | Chikkala Ramesh | Common Stock |
| Jun 30, 2022 | Buy | 532 | Hubbard Linda | Common Stock |
| Jun 10, 2022 | Buy | 0 | Edwards Pamela J | |
| May 26, 2022 | Sell | 1 447 | Yother Alton E | Restricted Stock Units |
| May 26, 2022 | Buy | 28 780 | Yother Alton E | Common Stock |
| May 25, 2022 | Buy | 0 | Chikkala Ramesh | |
| Apr 13, 2022 | Buy | 8 000 | Volke Robert | Common Stock |
| Apr 13, 2022 | Sell | 2 428 | Volke Robert | Common Stock |
| Apr 08, 2022 | Buy | 4 167 | Quinn William G | Common Stock |
| Apr 08, 2022 | Sell | 1 265 | Quinn William G | Common Stock |
| Apr 08, 2022 | Sell | 4 591 | Longo Michael E | Common Stock |
| Apr 08, 2022 | Sell | 11 667 | Longo Michael E | Restricted Stock Units |
| Apr 08, 2022 | Sell | 1 012 | Knighten Benjamin Ashley | Common Stock |
| Apr 08, 2022 | Sell | 3 333 | Knighten Benjamin Ashley | Restricted Stock Units |
| Apr 08, 2022 | Buy | 8 000 | Briskin Jared S | Common Stock |
| Apr 08, 2022 | Sell | 2 974 | Briskin Jared S | Common Stock |
| Apr 07, 2022 | Buy | 4 167 | Blahnik Ronald P | Common Stock |
| Apr 08, 2022 | Sell | 1 012 | Benck David Mitchell | Common Stock |
| Apr 08, 2022 | Sell | 3 333 | Benck David Mitchell | Restricted Stock Units |
| Mar 30, 2022 | Buy | 2 596 | Volke Robert | Restricted Stock Units |
| Mar 30, 2022 | Buy | 2 596 | Smith Jonalin S. | Restricted Stock Units |
| Mar 30, 2022 | Buy | 3 029 | Quinn William G | Restricted Stock Units |
INSIDER POWER
10.701
Last 100 transactions
Buy: 238 958 | Sell: 184 155 (Shares)
Based on the 100 latest insides trades, we have calculated the insider power to be positive at a ratio of 10.701.
In total, the insiders bought 238 958 and sold 184 155 HIBB shares in the last 100 trades.
About Hibbett Sports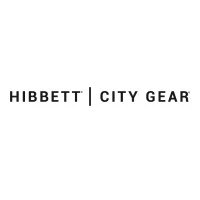 Hibbett, Inc. together with its subsidiaries, engages in the retail of athletic-inspired fashion products in small and mid-sized communities in the United States. Its stores offer a range of merchandise, including athletic footwear, athletic and fashion apparel, team sports equipment, and related accessories. As of January 29, 2022, the company operated approximately 1,096 retail stores, which include 900 Hibbett Sports stores, 179 City Gear stor... HIBB Profile
Top Fintech Company
featured in The Global Fintech Index 2020 as the top Fintech company of the country.
Full report by