Heska Corporation Stock Signals
Latest Data & Signals Issued
Signal Type
Signal Value
Data

Score

0.000

72 days

( -0.242 % )

Last Price
$119.99

0 %

High/ Low
$119.99 - $119.99
0%

Chg 7 Days
N/A
$119.99 $119.99

Chg 30 Days
N/A
$119.99 $119.99

Chg 12 mos

30.86 %

$91.69 $119.99

Trend - 3 mos
N/A
Width: 0.00000000 %

Trend - 12 mos

94.81 %

Width: 28.80 %

Pred. range - 3 mos
$119.99 - $119.99

0 %

-

0 %

Pred. range - 12 mos
$214.41 - $276.17

78.69 %

-

130.16 %

Short mv avg 3 mos

Sell

0000-00-00 - N/A days

Long mv avg 3 mos

Sell

0000-00-00 - N/A days

Short/Long mv avg 3 mos

Sell

0000-00-00 - N/A days

Short mv avg 12 mos

Buy

2023-05-26 - 73 days

Long mv avg 12 mos

Buy

2023-01-09 - 169 days

Short/Long mv avg 12 mos

Buy

2023-01-24 - 159 days

Pivot Short

Sell

2023-09-08 - 2 days

Bollinger

Sell

0000-00-00 - N/A days

MACD
N/A
No Dates Stored For This Signal
Notice: Technical analysis is hidden due to insufficient data.
About Heska Corporation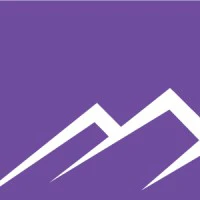 Heska Corporation sells veterinary and animal health diagnostic and specialty products for canine and feline healthcare markets in the United States, Canada, Mexico, Australia, France, Germany, Italy, Malaysia, Spain, and Switzerland. The company offers Element DC, Element DCX, Element DC5x veterinary chemistry analyzers for blood chemistry and electrolyte analysis; Element RC, Element RCX, and Element RC3X chemistry systems for blood chemistry a... HSKA Profile
Top Fintech Company
featured in The Global Fintech Index 2020 as the top Fintech company of the country.
Full report by