RSI min/max Values: [ 25 - 80 ]
RSI14 is
50
and the stock is currently not being overbought or oversold
Be the first to comment on MSRT
Red day on Wednesday for MassRoots, Inc.
(Updated on Aug 17, 2022)
Notice: Technical analysis is hidden due to insufficient data.
Click to get the best stock tips daily for free!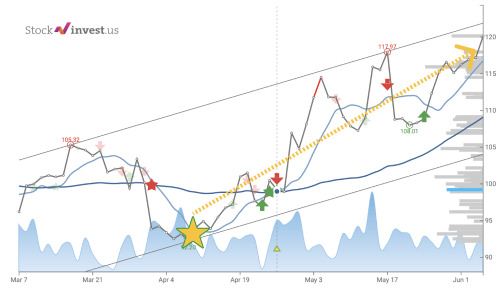 From 27 084 stocks, only a few dozen will trigger such a signal!
About MassRoots, Inc.
Greenwave Technology Solutions, Inc., through its subsidiary, Empire Services, Inc., operates metal recycling facilities in Virginia and North Carolina. The company, through its metal recycling facilities, collects, classifies, and processes raw scrap ferrous and nonferrous metals for recycling iron, steel, aluminum, copper, lead, stainless steel, and zinc. The company is involved in the purchasing and selling processed and unprocessed scrap meta... MSRT Profile
Top Fintech Company

featured in The Global Fintech Index 2020 as the top Fintech company of the country.
Full report by