BioLife Solutions Stock Insider Trading
| Date | Action | Amount | Person | Type |
| --- | --- | --- | --- | --- |
| Sep 10, 2023 | Buy | 328 | Phillips Geraint | Common Stock |
| Sep 10, 2023 | Buy | 408 | Wichterman Troy | Common Stock |
| Sep 10, 2023 | Buy | 792 | Mathew Aby J. | Common Stock |
| Sep 10, 2023 | Buy | 1 022 | Rice Michael | Common Stock |
| Sep 10, 2023 | Buy | 330 | Foster Karen A. | Common Stock |
| Aug 27, 2023 | Buy | 401 | Phillips Geraint | Common Stock |
| Aug 27, 2023 | Buy | 498 | Wichterman Troy | Common Stock |
| Aug 27, 2023 | Buy | 966 | Mathew Aby J. | Common Stock |
| Aug 27, 2023 | Buy | 1 248 | Rice Michael | Common Stock |
| Aug 27, 2023 | Buy | 403 | Foster Karen A. | Common Stock |
| Aug 25, 2023 | Sell | 347 | Schulz Marcus | Common Stock |
| Aug 25, 2023 | Sell | 519 | Mathew Aby J. | Common Stock |
| Aug 25, 2023 | Sell | 1 729 | Rice Michael | Common Stock |
| Aug 25, 2023 | Sell | 410 | Foster Karen A. | Common Stock |
| Aug 25, 2023 | Sell | 585 | Wichterman Troy | Common Stock |
| Aug 25, 2023 | Sell | 347 | Berard Todd | Common Stock |
| Aug 25, 2023 | Sell | 179 | Phillips Geraint | Common Stock |
| Aug 25, 2023 | Sell | 347 | Aebersold Sarah | Common Stock |
| Aug 14, 2023 | Sell | 277 | Rice Michael | Common Stock |
| Aug 14, 2023 | Sell | 108 | Schulz Marcus | Common Stock |
| Aug 14, 2023 | Sell | 180 | Mathew Aby J. | Common Stock |
| Aug 14, 2023 | Sell | 134 | Berard Todd | Common Stock |
| Aug 14, 2023 | Sell | 109 | Phillips Geraint | Common Stock |
| Aug 14, 2023 | Sell | 94 | Wichterman Troy | Common Stock |
| Aug 14, 2023 | Sell | 156 | Foster Karen A. | Common Stock |
| Aug 14, 2023 | Sell | 104 | Aebersold Sarah | Common Stock |
| Aug 09, 2023 | Buy | 58 465 | Casdin Partners Master Fund, L.p. | Common Stock, par value $.001 per share |
| Jul 24, 2023 | Sell | 679 | Schulz Marcus | Common Stock |
| Jul 24, 2023 | Sell | 462 | Aebersold Sarah | Common Stock |
| Jul 20, 2023 | Buy | 10 000 | Mathew Aby J. | Common Stock |
| Jul 19, 2023 | Sell | 10 000 | Mathew Aby J. | Common Stock |
| Jul 20, 2023 | Sell | 10 000 | Mathew Aby J. | Common Stock |
| Jul 19, 2023 | Sell | 10 000 | Mathew Aby J. | Employee Stock Option |
| Jul 20, 2023 | Sell | 10 000 | Mathew Aby J. | Employee Stock Option |
| Jul 11, 2023 | Sell | 331 | Schulz Marcus | Common Stock |
| Jun 27, 2023 | Sell | 877 | Rice Michael | Common Stock |
| Jun 27, 2023 | Sell | 695 | Mathew Aby J. | Common Stock |
| Jun 27, 2023 | Sell | 590 | Foster Karen A. | Common Stock |
| Jun 27, 2023 | Sell | 489 | Berard Todd | Common Stock |
| Jun 22, 2023 | Sell | 541 | Wichterman Troy | Common Stock |
| Feb 21, 2023 | Sell | 133 | Phillips Geraint | Common Stock |
| Mar 01, 2023 | Sell | 844 | Phillips Geraint | Common Stock |
| May 16, 2023 | Sell | 100 | Phillips Geraint | Common Stock |
| May 31, 2023 | Sell | 174 | Phillips Geraint | Common Stock |
| Jun 22, 2023 | Buy | 10 000 | Mathew Aby J. | Common Stock |
| Jun 21, 2023 | Sell | 10 000 | Mathew Aby J. | Common Stock |
| Jun 22, 2023 | Sell | 10 000 | Mathew Aby J. | Common Stock |
| Jun 21, 2023 | Sell | 10 000 | Mathew Aby J. | Employee Stock Option |
| Jun 22, 2023 | Sell | 10 000 | Mathew Aby J. | Employee Stock Option |
| May 31, 2023 | Sell | 504 | Mathew Aby J. | Common Stock |
| May 31, 2023 | Sell | 337 | Berard Todd | Common Stock |
| May 31, 2023 | Sell | 560 | Wichterman Troy | Common Stock |
| May 31, 2023 | Sell | 337 | Schulz Marcus | Common Stock |
| May 31, 2023 | Sell | 337 | Aebersold Sarah | Common Stock |
| May 31, 2023 | Sell | 1 679 | Rice Michael | Common Stock |
| May 31, 2023 | Sell | 392 | Foster Karen A. | Common Stock |
| May 25, 2023 | Buy | 10 000 | Mathew Aby J. | Common Stock |
| May 24, 2023 | Sell | 10 000 | Mathew Aby J. | Common Stock |
| May 25, 2023 | Sell | 10 000 | Mathew Aby J. | Common Stock |
| May 24, 2023 | Sell | 10 000 | Mathew Aby J. | Employee Stock Option |
| May 25, 2023 | Sell | 10 000 | Mathew Aby J. | Employee Stock Option |
| May 22, 2023 | Buy | 24 973 | Casdin Partners Master Fund, L.p. | Common Stock, par value $.001 per share |
| May 19, 2023 | Buy | 50 000 | Casdin Partners Master Fund, L.p. | Common Stock, par value $.001 per share |
| Sep 01, 2021 | Buy | 131 428 | Casdin Partners Master Fund, L.p. | Common Stock, par value $.001 per share |
| May 18, 2023 | Buy | 30 000 | Casdin Partners Master Fund, L.p. | Common Stock, par value $.001 per share |
| May 17, 2023 | Buy | 30 027 | Casdin Partners Master Fund, L.p. | Common Stock, par value $.001 per share |
| May 16, 2023 | Buy | 15 000 | Casdin Partners Master Fund, L.p. | Common Stock, par value $.001 per share |
| May 15, 2023 | Sell | 125 | Mathew Aby J. | Common Stock |
| May 15, 2023 | Sell | 106 | Foster Karen A. | Common Stock |
| May 15, 2023 | Sell | 75 | Schulz Marcus | Common Stock |
| May 15, 2023 | Sell | 190 | Rice Michael | Common Stock |
| May 17, 2023 | Sell | 33 333 | Rice Michael | Common Stock |
| May 15, 2023 | Sell | 72 | Aebersold Sarah | Common Stock |
| May 15, 2023 | Sell | 92 | Berard Todd | Common Stock |
| May 16, 2023 | Sell | 137 | Wichterman Troy | Common Stock |
| Mar 31, 2023 | Buy | 4 740 | De Greef Roderick | Common Stock |
| Mar 31, 2023 | Sell | 4 740 | De Greef Roderick | Restricted Stock Award |
| Mar 31, 2023 | Buy | 4 891 | Mathew Aby J. | Common Stock |
| Apr 06, 2023 | Sell | 2 093 | Mathew Aby J. | Common Stock |
| Mar 31, 2023 | Sell | 4 891 | Mathew Aby J. | Restricted Stock Award |
| Mar 31, 2023 | Buy | 4 157 | Foster Karen A. | Common Stock |
| Apr 06, 2023 | Sell | 1 101 | Foster Karen A. | Common Stock |
| Mar 31, 2023 | Sell | 4 157 | Foster Karen A. | Restricted Stock Award |
| Mar 31, 2023 | Buy | 2 912 | Schulz Marcus | Common Stock |
| Apr 06, 2023 | Sell | 771 | Schulz Marcus | Common Stock |
| Mar 31, 2023 | Sell | 2 912 | Schulz Marcus | Restricted Stock Award |
| Mar 31, 2023 | Buy | 7 511 | Rice Michael | Common Stock |
| Apr 06, 2023 | Sell | 3 214 | Rice Michael | Common Stock |
| Mar 31, 2023 | Sell | 7 511 | Rice Michael | Restricted Stock Award |
| Mar 31, 2023 | Buy | 2 795 | Aebersold Sarah | Common Stock |
| Apr 06, 2023 | Sell | 739 | Aebersold Sarah | Common Stock |
| Mar 31, 2023 | Sell | 2 795 | Aebersold Sarah | Restricted Stock Award |
| Mar 31, 2023 | Buy | 3 610 | Berard Todd | Common Stock |
| Apr 06, 2023 | Sell | 1 545 | Berard Todd | Common Stock |
| Mar 31, 2023 | Sell | 3 610 | Berard Todd | Restricted Stock Award |
| Apr 20, 2023 | Buy | 10 000 | Mathew Aby J. | Common Stock |
| Apr 19, 2023 | Sell | 10 000 | Mathew Aby J. | Common Stock |
| Apr 20, 2023 | Sell | 10 000 | Mathew Aby J. | Common Stock |
| Apr 19, 2023 | Sell | 10 000 | Mathew Aby J. | Employee Stock Option |
| Apr 20, 2023 | Sell | 10 000 | Mathew Aby J. | Employee Stock Option |
INSIDER POWER
7.271
Last 100 transactions
Buy: 416 905 | Sell: 249 895 (Shares)
Based on the 100 latest insides trades, we have calculated the insider power to be positive at a ratio of 7.271.
In total, the insiders bought 416 905 and sold 249 895 BLFS shares in the last 100 trades.
About BioLife Solutions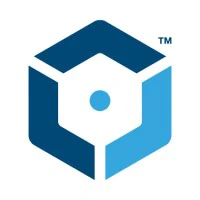 BioLife Solutions, Inc. develops, manufactures, and supplies bioproduction tools and services for the cell and gene therapy industry in the United States, Canada, Europe, the Middle East, Africa, and internationally. The company's products are used in the basic and applied research, and commercial manufacturing of biologic-based therapies. It offers proprietary biopreservation media products, including HypoThermosol FRS and CryoStor that are form... BLFS Profile
Top Fintech Company
featured in The Global Fintech Index 2020 as the top Fintech company of the country.
Full report by