Columbia Sportswear Company Stock Insider Trading
| Date | Action | Amount | Person | Type |
| --- | --- | --- | --- | --- |
| Aug 04, 2023 | Buy | 10 215 | Boyle Joseph P | Common Stock |
| Aug 04, 2023 | Sell | 69 897 | Boyle Timothy P | Common Stock |
| Aug 01, 2023 | Buy | 320 | Kulok Lisa | Common Stock |
| Aug 01, 2023 | Sell | 250 | Kulok Lisa | Common Stock |
| Aug 01, 2023 | Buy | 271 | Kulok Lisa | Common Stock |
| Aug 01, 2023 | Sell | 320 | Kulok Lisa | Restricted Stock Units |
| Aug 01, 2023 | Buy | 150 | Kulok Lisa | Common Stock |
| Aug 01, 2023 | Sell | 271 | Kulok Lisa | Restricted Stock Units |
| Aug 01, 2023 | Sell | 150 | Kulok Lisa | Restricted Stock Units |
| Aug 01, 2023 | Buy | 465 | Bragdon Peter J | Common Stock |
| Aug 01, 2023 | Sell | 403 | Bragdon Peter J | Common Stock |
| Aug 01, 2023 | Buy | 421 | Bragdon Peter J | Common Stock |
| Aug 01, 2023 | Buy | 167 | Bragdon Peter J | Common Stock |
| Aug 01, 2023 | Buy | 147 | Bragdon Peter J | Common Stock |
| Aug 01, 2023 | Sell | 465 | Bragdon Peter J | Restricted Stock Units |
| Aug 01, 2023 | Sell | 421 | Bragdon Peter J | Restricted Stock Units |
| Aug 01, 2023 | Sell | 167 | Bragdon Peter J | Restricted Stock Units |
| Aug 01, 2023 | Sell | 147 | Bragdon Peter J | Restricted Stock Units |
| Jun 08, 2023 | Buy | 2 093 | Wasson Malia H | Restricted Stock Units |
| Jun 08, 2023 | Buy | 2 093 | Simmons Sabrina | Restricted Stock Units |
| Jun 08, 2023 | Buy | 2 093 | Shi Christiana Smith | Restricted Stock Units |
| Jun 08, 2023 | Buy | 2 093 | Nelson Ronald E. | Restricted Stock Units |
| Jun 08, 2023 | Buy | 524 | Nelson Ronald E. | Restricted Stock Units |
| Jun 08, 2023 | Buy | 2 093 | Mansell Kevin | Restricted Stock Units |
| Jun 08, 2023 | Buy | 2 093 | Culver John | Restricted Stock Units |
| Jun 08, 2023 | Buy | 1 047 | Culver John | Restricted Stock Units |
| Jun 08, 2023 | Buy | 2 093 | Bryant Andy D | Restricted Stock Units |
| Jun 08, 2023 | Buy | 524 | Bryant Andy D | Restricted Stock Units |
| Jun 08, 2023 | Buy | 2 093 | Babson Stephen E | Restricted Stock Units |
| Jun 08, 2023 | Buy | 524 | Babson Stephen E | Restricted Stock Units |
| May 30, 2023 | Buy | 5 630 | Babson Stephen E | Common Stock |
| May 30, 2023 | Sell | 5 630 | Babson Stephen E | Stock Option (right to buy) |
| May 16, 2023 | Buy | 5 630 | Nelson Ronald E. | Common Stock |
| May 16, 2023 | Buy | 1 764 | Nelson Ronald E. | Common Stock |
| May 16, 2023 | Sell | 7 394 | Nelson Ronald E. | Common Stock |
| May 16, 2023 | Sell | 5 630 | Nelson Ronald E. | Stock Option (right to buy) |
| May 10, 2023 | Sell | 100 | Bragdon Peter J | Common Stock |
| May 10, 2023 | Sell | 200 | Bragdon Peter J | Common Stock |
| May 10, 2023 | Buy | 200 | Bragdon Peter J | Common Stock |
| May 01, 2023 | Buy | 477 | Zanon Craig | Common Stock |
| May 01, 2023 | Sell | 477 | Zanon Craig | Restricted Stock Units |
| May 01, 2023 | Sell | 160 | Zanon Craig | Common Stock |
| May 01, 2023 | Buy | 1 964 | Wasson Malia H | Common Stock |
| May 01, 2023 | Sell | 1 964 | Wasson Malia H | Restricted Stock Units |
| May 01, 2023 | Buy | 1 964 | Simmons Sabrina | Common Stock |
| May 02, 2023 | Sell | 982 | Simmons Sabrina | Common Stock |
| May 01, 2023 | Sell | 1 964 | Simmons Sabrina | Restricted Stock Units |
| May 01, 2023 | Buy | 1 813 | Shi Christiana Smith | Common Stock |
| May 01, 2023 | Sell | 1 813 | Shi Christiana Smith | Restricted Stock Units |
| May 01, 2023 | Buy | 810 | Potter Steven M. | Common Stock |
| May 01, 2023 | Sell | 810 | Potter Steven M. | Restricted Stock Units |
| May 01, 2023 | Sell | 271 | Potter Steven M. | Common Stock |
| May 01, 2023 | Buy | 491 | Nelson Ronald E. | Common Stock |
| May 01, 2023 | Buy | 1 964 | Nelson Ronald E. | Common Stock |
| May 01, 2023 | Sell | 491 | Nelson Ronald E. | Restricted Stock Units |
| May 01, 2023 | Buy | 1 964 | Mansell Kevin | Common Stock |
| May 01, 2023 | Sell | 1 964 | Mansell Kevin | Restricted Stock Units |
| May 01, 2023 | Buy | 982 | Culver John | Common Stock |
| May 01, 2023 | Buy | 1 964 | Culver John | Common Stock |
| May 01, 2023 | Sell | 982 | Culver John | Restricted Stock Units |
| May 01, 2023 | Buy | 491 | Bryant Andy D | Common Stock |
| May 01, 2023 | Buy | 1 964 | Bryant Andy D | Common Stock |
| May 01, 2023 | Sell | 491 | Bryant Andy D | Restricted Stock Units |
| May 01, 2023 | Buy | 491 | Babson Stephen E | Common Stock |
| May 01, 2023 | Buy | 1 964 | Babson Stephen E | Common Stock |
| May 01, 2023 | Sell | 491 | Babson Stephen E | Restricted Stock Units |
| Mar 07, 2023 | Buy | 1 382 | Swanson Jim A | Common Stock |
| Mar 07, 2023 | Sell | 463 | Swanson Jim A | Common Stock |
| Mar 07, 2023 | Buy | 864 | Luther Richelle T | Common Stock |
| Mar 07, 2023 | Sell | 290 | Luther Richelle T | Common Stock |
| Mar 07, 2023 | Buy | 832 | Kulok Lisa | Common Stock |
| Mar 07, 2023 | Sell | 279 | Kulok Lisa | Common Stock |
| Mar 07, 2023 | Buy | 998 | Bragdon Peter J | Common Stock |
| Mar 07, 2023 | Sell | 335 | Bragdon Peter J | Common Stock |
| Mar 07, 2023 | Buy | 1 457 | Bragdon Peter J | Restricted Stock Units |
| Mar 08, 2023 | Sell | 38 485 | Boyle Timothy P | Common Stock |
| Mar 08, 2023 | Buy | 19 242 | Boyle Joseph P | Common Stock |
| Feb 09, 2023 | Buy | 8 653 | Boyle Joseph P | Common Stock |
| Feb 09, 2023 | Sell | 17 306 | Boyle Timothy P | Common Stock |
| Feb 08, 2023 | Sell | 1 101 | Kulok Lisa | Common Stock |
| Dec 31, 2022 | Buy | 0 | Boyle Timothy P | Common Stock |
| Dec 31, 2022 | Buy | 0 | Boyle Timothy P | Common Stock |
| Feb 01, 2023 | Sell | 482 | Zanon Craig | Restricted Stock Units |
| Feb 01, 2023 | Buy | 482 | Zanon Craig | Common Stock |
| Feb 01, 2023 | Sell | 190 | Zanon Craig | Common Stock |
| Feb 01, 2023 | Buy | 963 | Swanson Jim A | Common Stock |
| Feb 01, 2023 | Sell | 764 | Swanson Jim A | Common Stock |
| Feb 01, 2023 | Buy | 450 | Swanson Jim A | Common Stock |
| Feb 01, 2023 | Buy | 408 | Swanson Jim A | Common Stock |
| Feb 01, 2023 | Buy | 302 | Swanson Jim A | Common Stock |
| Feb 01, 2023 | Sell | 963 | Swanson Jim A | Restricted Stock Units |
| Feb 01, 2023 | Sell | 450 | Swanson Jim A | Restricted Stock Units |
| Feb 01, 2023 | Sell | 408 | Swanson Jim A | Restricted Stock Units |
| Feb 01, 2023 | Sell | 302 | Swanson Jim A | Restricted Stock Units |
| Feb 01, 2023 | Sell | 413 | Sheerin Tim | Restricted Stock Units |
| Feb 01, 2023 | Buy | 413 | Sheerin Tim | Common Stock |
| Feb 01, 2023 | Sell | 450 | Sheerin Tim | Restricted Stock Units |
| Feb 01, 2023 | Sell | 340 | Sheerin Tim | Common Stock |
| Feb 01, 2023 | Buy | 450 | Sheerin Tim | Common Stock |
| Feb 01, 2023 | Sell | 819 | Potter Steven M. | Restricted Stock Units |
INSIDER POWER
-24.666
Last 100 transactions
Buy: 100 942 | Sell: 168 145 (Shares)
Based on the 100 latest insides trades, we have calculated the insider power to be negative at a ratio of -24.666.
In total, the insiders bought 100 942 and sold 168 145 COLM shares in the last 100 trades.
About Columbia Sportswear Company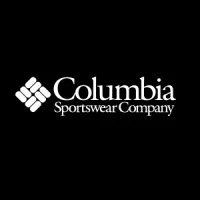 Columbia Sportswear Company, together with its subsidiaries, designs, sources, markets, and distributes outdoor, active, and everyday lifestyle apparel, footwear, accessories, and equipment in the United States, Latin America, the Asia Pacific, Europe, the Middle East, Africa, and Canada. The company provides apparel, accessories, and equipment that are used in various activities, such as skiing, snowboarding, hiking, climbing, mountaineering, ca... COLM Profile
Top Fintech Company
featured in The Global Fintech Index 2020 as the top Fintech company of the country.
Full report by