NASDAQ:MFIN
Medallion Financial Corp. Stock Price (Quote)
$7.70
(
0.785%
)
Tuesday, 28th Mar 2023
Range
Low Price
High Price
Comment
30 days
$7.16
$8.89
Tuesday, 28th Mar 2023 MFIN stock ended at $7.70. This is 0.785% more than the trading day before Monday, 27th Mar 2023. During the day the stock fluctuated 1.84% from a day low at $7.62 to a day high of $7.76.
90 days
$6.63
$9.35
52 weeks
$5.42
$10.05
Historical Medallion Financial Corp. prices
| | | | | | |
| --- | --- | --- | --- | --- | --- |
| Date | Open | High | Low | Close | Volume |
| 2023-03-28 | $7.69 | $7.76 | $7.62 | $7.70 | 49 757 |
| 2023-03-27 | $7.53 | $7.81 | $7.53 | $7.64 | 23 656 |
| 2023-03-24 | $7.66 | $7.85 | $7.16 | $7.60 | 26 021 |
| 2023-03-23 | $7.89 | $8.00 | $7.64 | $7.65 | 23 235 |
| 2023-03-22 | $8.10 | $8.10 | $7.78 | $7.86 | 43 354 |
| 2023-03-21 | $7.76 | $8.13 | $7.55 | $7.99 | 60 028 |
| 2023-03-20 | $7.55 | $7.87 | $7.46 | $7.67 | 85 592 |
| 2023-03-17 | $7.59 | $8.04 | $7.21 | $7.39 | 133 109 |
| 2023-03-16 | $7.42 | $7.67 | $7.42 | $7.58 | 25 036 |
| 2023-03-15 | $7.83 | $8.00 | $7.39 | $7.56 | 36 209 |
| 2023-03-14 | $8.13 | $8.26 | $7.91 | $8.06 | 66 159 |
| 2023-03-13 | $8.06 | $8.20 | $7.80 | $8.01 | 79 879 |
| 2023-03-10 | $8.21 | $8.40 | $7.92 | $8.24 | 56 642 |
| 2023-03-09 | $8.66 | $8.66 | $8.29 | $8.29 | 36 809 |
| 2023-03-08 | $8.73 | $8.76 | $8.48 | $8.52 | 99 132 |
| 2023-03-07 | $8.58 | $8.89 | $8.39 | $8.46 | 35 153 |
| 2023-03-06 | $8.48 | $8.77 | $8.37 | $8.68 | 61 073 |
| 2023-03-03 | $8.53 | $8.60 | $8.32 | $8.47 | 33 941 |
| 2023-03-02 | $8.41 | $8.64 | $8.34 | $8.50 | 39 852 |
| 2023-03-01 | $8.42 | $8.65 | $8.40 | $8.49 | 64 520 |
| 2023-02-28 | $8.35 | $8.56 | $8.00 | $8.45 | 131 368 |
| 2023-02-27 | $8.08 | $8.15 | $7.76 | $8.00 | 142 585 |
| 2023-02-24 | $8.15 | $8.30 | $8.00 | $8.10 | 91 898 |
| 2023-02-23 | $8.25 | $8.25 | $7.95 | $8.15 | 86 025 |
| 2023-02-22 | $7.95 | $7.95 | $7.51 | $7.71 | 23 815 |
| 2023-02-21 | $7.85 | $8.38 | $7.75 | $7.78 | 33 149 |
| 2023-02-17 | $8.06 | $8.23 | $7.88 | $7.93 | 28 687 |
| 2023-02-16 | $8.50 | $8.50 | $8.06 | $8.08 | 25 924 |
| 2023-02-15 | $8.79 | $8.80 | $8.50 | $8.50 | 11 651 |
| 2023-02-14 | $8.70 | $8.98 | $8.70 | $8.79 | 28 559 |
| 2023-02-13 | $8.80 | $8.85 | $8.73 | $8.84 | 16 841 |
| 2023-02-10 | $8.76 | $8.89 | $8.65 | $8.80 | 25 060 |
| 2023-02-09 | $8.95 | $8.96 | $8.75 | $8.80 | 30 414 |
| 2023-02-08 | $8.91 | $9.13 | $8.90 | $8.97 | 9 011 |
| 2023-02-07 | $8.94 | $9.21 | $8.88 | $9.21 | 27 630 |
| 2023-02-06 | $8.99 | $9.09 | $8.81 | $9.03 | 15 278 |
| 2023-02-03 | $8.99 | $9.07 | $8.70 | $8.92 | 22 136 |
| 2023-02-02 | $9.19 | $9.35 | $8.86 | $8.97 | 54 574 |
| 2023-02-01 | $8.50 | $9.29 | $8.42 | $9.16 | 90 162 |
| 2023-01-31 | $8.36 | $8.77 | $8.36 | $8.54 | 208 582 |
| 2023-01-30 | $8.12 | $8.44 | $7.99 | $8.36 | 27 304 |
| 2023-01-27 | $8.00 | $8.18 | $7.94 | $8.09 | 89 326 |
| 2023-01-26 | $8.14 | $8.15 | $7.88 | $7.94 | 49 217 |
| 2023-01-25 | $8.10 | $8.17 | $7.97 | $8.15 | 32 992 |
| 2023-01-24 | $8.09 | $8.18 | $7.81 | $8.08 | 27 310 |
| 2023-01-23 | $8.01 | $8.15 | $7.80 | $8.07 | 57 614 |
| 2023-01-20 | $7.98 | $8.11 | $7.74 | $7.94 | 86 506 |
| 2023-01-19 | $7.85 | $8.02 | $7.72 | $7.91 | 20 900 |
| 2023-01-18 | $7.70 | $8.16 | $7.69 | $8.01 | 122 700 |
| 2023-01-17 | $7.65 | $7.73 | $7.60 | $7.67 | 52 447 |
About Medallion Financial Corp.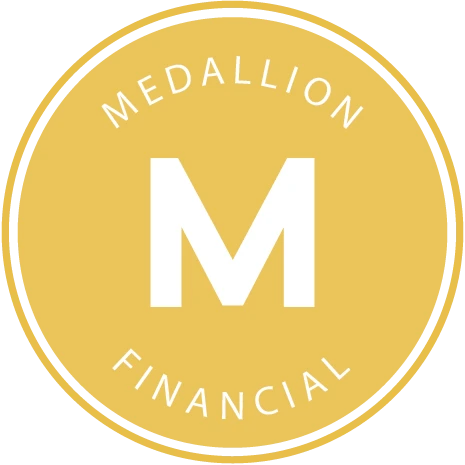 Medallion Financial Corp., together with its subsidiaries, operates as a finance company in the United States. The company operates through four segments: Recreation Lending, Home Improvement Lending, Commercial Lending, and Medallion Lending. It provides loans that finance consumer purchases of recreational vehicles, boats, and trailers; consumer home improvements; commercial businesses; and taxi medallions to individuals, and small to mid-size ... MFIN Profile
Top Fintech Company
featured in The Global Fintech Index 2020 as the top Fintech company of the country.
Full report by