Innospec Inc. Stock Price (Quote) NASDAQ:IOSP
$85.67
(
-0.67%
)
Friday, 30th Sep 2022
Range
Low Price
High Price
Comment
30 days
$84.61
$94.87
Friday, 30th Sep 2022 IOSP stock ended at $85.67. This is 0.67% less than the trading day before Thursday, 29th Sep 2022. During the day the stock fluctuated 3.13% from a day low at $85.64 to a day high of $88.32.
90 days
$84.61
$104.06
52 weeks
$81.00
$106.87
Historical Innospec Inc. prices
| | | | | | |
| --- | --- | --- | --- | --- | --- |
| Date | Open | High | Low | Close | Volume |
| 2022-09-30 | $88.06 | $88.32 | $85.64 | $85.67 | 35 459 |
| 2022-09-29 | $87.15 | $87.50 | $84.61 | $86.25 | 117 657 |
| 2022-09-28 | $86.23 | $88.43 | $85.29 | $87.65 | 177 183 |
| 2022-09-27 | $87.73 | $88.19 | $85.32 | $85.49 | 124 853 |
| 2022-09-26 | $88.31 | $91.26 | $87.15 | $87.21 | 129 970 |
| 2022-09-23 | $89.50 | $90.36 | $87.22 | $89.05 | 102 182 |
| 2022-09-22 | $89.54 | $90.92 | $88.29 | $90.46 | 91 943 |
| 2022-09-21 | $90.73 | $92.63 | $89.89 | $89.91 | 133 175 |
| 2022-09-20 | $89.33 | $90.17 | $88.08 | $89.87 | 98 230 |
| 2022-09-19 | $87.04 | $90.17 | $87.04 | $89.91 | 85 516 |
| 2022-09-16 | $86.32 | $88.02 | $85.89 | $87.56 | 216 650 |
| 2022-09-15 | $87.53 | $87.68 | $85.94 | $86.70 | 74 307 |
| 2022-09-14 | $88.83 | $89.54 | $87.31 | $88.18 | 83 224 |
| 2022-09-13 | $91.51 | $92.97 | $88.87 | $88.87 | 68 840 |
| 2022-09-12 | $91.06 | $93.35 | $90.97 | $93.07 | 69 607 |
| 2022-09-09 | $89.04 | $90.79 | $88.37 | $90.51 | 73 680 |
| 2022-09-08 | $88.08 | $88.61 | $87.25 | $88.44 | 67 928 |
| 2022-09-07 | $87.07 | $89.44 | $86.75 | $89.07 | 60 968 |
| 2022-09-06 | $89.64 | $89.64 | $86.66 | $87.52 | 78 670 |
| 2022-09-02 | $91.00 | $91.63 | $88.71 | $89.37 | 60 916 |
| 2022-09-01 | $92.55 | $92.66 | $89.82 | $90.53 | 65 249 |
| 2022-08-31 | $93.65 | $94.87 | $92.86 | $93.46 | 106 634 |
| 2022-08-30 | $96.52 | $96.55 | $93.69 | $93.72 | 55 226 |
| 2022-08-29 | $96.99 | $97.66 | $96.33 | $96.72 | 81 938 |
| 2022-08-26 | $100.83 | $102.40 | $97.79 | $97.84 | 49 220 |
| 2022-08-25 | $99.01 | $101.86 | $97.30 | $100.76 | 76 906 |
| 2022-08-24 | $100.93 | $101.04 | $98.37 | $98.88 | 64 664 |
| 2022-08-23 | $100.55 | $102.61 | $100.55 | $101.22 | 76 192 |
| 2022-08-22 | $102.04 | $102.04 | $100.22 | $100.39 | 91 498 |
| 2022-08-19 | $102.38 | $103.04 | $101.84 | $102.38 | 93 472 |
| 2022-08-18 | $101.44 | $103.12 | $101.31 | $103.11 | 62 075 |
| 2022-08-17 | $100.46 | $101.52 | $99.78 | $101.32 | 61 088 |
| 2022-08-16 | $99.47 | $100.81 | $98.81 | $100.69 | 67 666 |
| 2022-08-15 | $99.20 | $100.00 | $98.25 | $99.27 | 87 921 |
| 2022-08-12 | $98.71 | $100.14 | $98.62 | $99.45 | 67 585 |
| 2022-08-11 | $98.26 | $99.45 | $98.00 | $98.37 | 47 131 |
| 2022-08-10 | $97.94 | $98.66 | $94.85 | $97.55 | 77 255 |
| 2022-08-09 | $96.27 | $97.37 | $95.30 | $96.65 | 84 739 |
| 2022-08-08 | $95.99 | $97.20 | $95.35 | $96.04 | 74 508 |
| 2022-08-05 | $95.12 | $96.86 | $95.00 | $95.24 | 56 793 |
| 2022-08-04 | $98.19 | $98.90 | $95.17 | $96.03 | 86 002 |
| 2022-08-03 | $100.62 | $101.35 | $96.76 | $98.67 | 116 653 |
| 2022-08-02 | $102.19 | $103.02 | $100.64 | $100.64 | 52 484 |
| 2022-08-01 | $101.21 | $104.06 | $100.85 | $103.03 | 69 013 |
| 2022-07-29 | $101.21 | $102.57 | $101.21 | $102.00 | 60 389 |
| 2022-07-28 | $101.17 | $101.83 | $98.86 | $101.14 | 63 543 |
| 2022-07-27 | $99.36 | $101.77 | $98.48 | $100.73 | 64 040 |
| 2022-07-26 | $99.23 | $100.30 | $98.37 | $98.84 | 61 620 |
| 2022-07-25 | $98.19 | $99.23 | $97.80 | $99.23 | 69 352 |
| 2022-07-22 | $98.56 | $99.69 | $97.03 | $97.61 | 86 918 |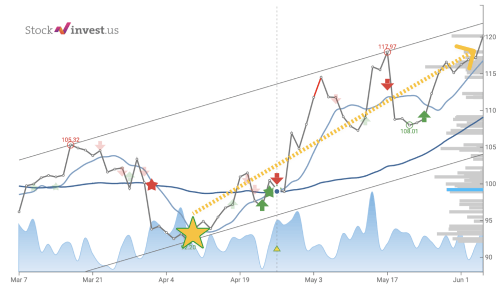 From 26 676 stocks, only a few dozen will trigger such a signal!
About Innospec Inc.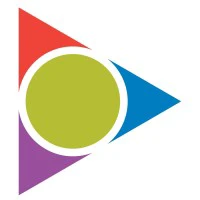 Innospec Inc. develops, manufactures, blends, markets, and supplies specialty chemicals in the United States, rest of North America, the United Kingdom, rest of Europe, and internationally. The company's Fuel Specialties segment offers a range of specialty chemical products that are used as additives in various fuels. This segment's products are used in the operation of automotive, marine, and aviation engines; power station generators; and heati... IOSP Profile
Top Fintech Company

featured in The Global Fintech Index 2020 as the top Fintech company of the country.
Full report by