AAON Stock Insider Trading
| Date | Action | Amount | Person | Type |
| --- | --- | --- | --- | --- |
| Sep 15, 2023 | Buy | 500 | Stewart David Raymond | Common Stock, par value $.004 |
| Sep 08, 2023 | Sell | 4 500 | Wichman Gordon Douglas | Stock Option (Right to Buy) |
| Sep 08, 2023 | Buy | 4 500 | Wichman Gordon Douglas | Common Stock, par value $.004 |
| Sep 08, 2023 | Buy | 1 500 | Wichman Gordon Douglas | Common Stock, par value $.004 |
| Sep 08, 2023 | Sell | 1 500 | Wichman Gordon Douglas | Stock Option (Right to Buy) |
| Sep 08, 2023 | Sell | 4 500 | Wichman Gordon Douglas | Common Stock, par value $.004 |
| Sep 01, 2023 | Buy | 2 100 | Teis Robert | Common Stock, par value $.004 |
| Sep 01, 2023 | Sell | 2 100 | Teis Robert | Common Stock, par value $.004 |
| Sep 01, 2023 | Sell | 33 | Teis Robert | Common Stock, par value $.004 |
| Sep 01, 2023 | Sell | 2 100 | Teis Robert | Stock Option (Right to Buy) |
| Jul 18, 2023 | Sell | 52 | Gazder Xerxes P | Common Stock, par value $.004 |
| Jun 28, 2023 | Sell | 21 868 | Asbjornson Norman H | Common Stock, par value $.004 |
| Jun 15, 2023 | Buy | 30 000 | Fields Gary D | Common Stock, par value $.004 |
| Jun 15, 2023 | Sell | 30 000 | Fields Gary D | Common Stock, par value $.004 |
| Jun 15, 2023 | Sell | 30 000 | Fields Gary D | Stock Option (Right to Buy) |
| Jun 07, 2023 | Buy | 1 607 | Kidwell Casey | Common Stock, par value $.004 |
| Jun 07, 2023 | Buy | 1 036 | Kidwell Casey | Common Stock, par value $.004 |
| Jun 07, 2023 | Buy | 554 | Kidwell Casey | Common Stock, par value $.004 |
| Jun 07, 2023 | Sell | 554 | Kidwell Casey | Common Stock, par value $.004 |
| Jun 07, 2023 | Sell | 60 | Kidwell Casey | Common Stock, par value $.004 |
| Jun 07, 2023 | Sell | 1 036 | Kidwell Casey | Stock Option (Right to Buy) |
| Jun 07, 2023 | Sell | 1 607 | Kidwell Casey | Stock Option (Right to Buy) |
| Jun 07, 2023 | Sell | 554 | Kidwell Casey | Stock Option (Right to Buy) |
| Jun 07, 2023 | Sell | 6 900 | Thompson Rebecca | Stock Option (Right to Buy) |
| Jun 07, 2023 | Buy | 6 900 | Thompson Rebecca | Common Stock, par value $.004 |
| Jun 07, 2023 | Sell | 6 900 | Thompson Rebecca | Common Stock, par value $.004 |
| Jun 05, 2023 | Sell | 190 | Teis Robert | Common Stock, par value $.004 |
| May 30, 2023 | Sell | 31 | Kidwell Casey | Common Stock, par value $.004 |
| May 23, 2023 | Sell | 542 | Thompson Rebecca | Common Stock, par value $.004 |
| May 16, 2023 | Buy | 1 180 | Asbjornson Norman H | Common Stock, par value $.004 |
| May 16, 2023 | Buy | 1 180 | Kouplen Angela | Common Stock, par value $.004 |
| May 16, 2023 | Buy | 1 180 | Lawhorn Caron A | Common Stock |
| May 16, 2023 | Buy | 1 180 | Leclair Stephen O | Common Stock, par value $.004 |
| May 16, 2023 | Buy | 1 180 | Mcelroy A H Ii | Common Stock, par value $.004 |
| May 16, 2023 | Buy | 1 180 | Stewart David Raymond | Common Stock, par value $.004 |
| May 16, 2023 | Buy | 1 180 | Ware Bruce | Common Stock, par value $.004 |
| May 11, 2023 | Sell | 30 | Eason Christopher Douglas | Common Stock, par value $.004 |
| May 12, 2023 | Buy | 13 800 | Fields Gary D | Common Stock, par value $.004 |
| May 12, 2023 | Buy | 12 156 | Fields Gary D | Common Stock, par value $.004 |
| May 12, 2023 | Sell | 13 800 | Fields Gary D | Stock Option (Right to Buy) |
| May 11, 2023 | Buy | 504 | Fields Gary D | Common Stock, par value $.004 |
| May 11, 2023 | Sell | 504 | Fields Gary D | Common Stock, par value $.004 |
| May 11, 2023 | Sell | 110 | Fields Gary D | Common Stock, par value $.004 |
| May 12, 2023 | Sell | 98 | Fields Gary D | Common Stock, par value $.004 |
| May 12, 2023 | Sell | 13 800 | Fields Gary D | Common Stock, par value $.004 |
| May 11, 2023 | Sell | 504 | Fields Gary D | Stock Option (Right to Buy) |
| May 12, 2023 | Sell | 12 156 | Fields Gary D | Stock Option (Right to Buy) |
| Apr 18, 2023 | Sell | 146 | Teis Robert | Common Stock, par value $.004 |
| Apr 02, 2023 | Sell | 80 | Eason Christopher Douglas | Common Stock, par value $.004 |
| Mar 15, 2023 | Sell | 629 | Fields Gary D | Common Stock, par value $.004 |
| Dec 14, 2021 | Buy | 1 200 | Fields Gary D | Common Stock, par value $.004 |
| Mar 15, 2023 | Sell | 36 | Eason Christopher Douglas | Common Stock, par value $.004 |
| Mar 15, 2023 | Sell | 150 | Thompson Rebecca | Common Stock, par value $.004 |
| Mar 15, 2023 | Sell | 629 | Fields Gary D | Common Stock, par value $.004 |
| Mar 15, 2023 | Sell | 83 | Wichman Gordon Douglas | Common Stock, par value $.004 |
| Mar 15, 2023 | Sell | 56 | Teis Robert | Common Stock, par value $.004 |
| Mar 15, 2023 | Sell | 79 | Kidwell Casey | Common Stock, par value $.004 |
| Mar 15, 2023 | Sell | 139 | Wakefield Stephen E | Common Stock, par value $.004 |
| Mar 13, 2023 | Buy | 516 | Wakefield Stephen E | Common Stock, par value $.004 |
| Mar 11, 2023 | Sell | 552 | Wakefield Stephen E | Common Stock, par value $.004 |
| Mar 11, 2023 | Sell | 273 | Thompson Rebecca | Common Stock, par value $.004 |
| Mar 11, 2023 | Sell | 125 | Wichman Gordon Douglas | Common Stock, par value $.004 |
| Mar 11, 2023 | Sell | 710 | Fields Gary D | Common Stock, par value $.004 |
| Mar 11, 2023 | Sell | 8 | Eason Christopher Douglas | Common Stock, par value $.004 |
| Mar 11, 2023 | Sell | 240 | Teis Robert | Common Stock, par value $.004 |
| Mar 06, 2023 | Buy | 345 | Eason Christopher Douglas | Common Stock, par value $.004 |
| Mar 06, 2023 | Buy | 1 245 | Thompson Rebecca | Common Stock, par value $.004 |
| Mar 06, 2023 | Buy | 870 | Wakefield Stephen E | Common Stock, par value $.004 |
| Mar 09, 2023 | Buy | 1 607 | Kidwell Casey | Common Stock, par value $.004 |
| Mar 09, 2023 | Sell | 1 607 | Kidwell Casey | Stock Option (Right to Buy) |
| Mar 06, 2023 | Buy | 831 | Kidwell Casey | Common Stock, par value $.004 |
| Mar 09, 2023 | Sell | 1 607 | Kidwell Casey | Common Stock, par value $.004 |
| Mar 06, 2023 | Buy | 6 222 | Fields Gary D | Common Stock, par value $.004 |
| Mar 06, 2023 | Buy | 831 | Wichman Gordon Douglas | Common Stock, par value $.004 |
| Mar 06, 2023 | Buy | 1 121 | Teis Robert | Common Stock, par value $.004 |
| Mar 06, 2023 | Buy | 552 | Gazder Xerxes P | Common Stock, par value $.004 |
| Mar 03, 2023 | Buy | 5 000 | Wichman Gordon Douglas | Common Stock, par value $.004 |
| Mar 03, 2023 | Sell | 5 000 | Wichman Gordon Douglas | Stock Option (Right to Buy) |
| Mar 03, 2023 | Buy | 620 | Wichman Gordon Douglas | Common Stock, par value $.004 |
| Mar 03, 2023 | Sell | 5 000 | Wichman Gordon Douglas | Common Stock, par value $.004 |
| Mar 03, 2023 | Sell | 620 | Wichman Gordon Douglas | Stock Option (Right to Buy) |
| Feb 28, 2023 | Sell | 44 | Teis Robert | Common Stock, par value $.004 |
| Feb 14, 2023 | Buy | 434 | Asbjornson Norman H | Common Stock, par value $.004 |
| Feb 14, 2023 | Sell | 1 736 | Asbjornson Norman H | Common Stock, par value $.004 |
| Feb 09, 2023 | Sell | 11 | Wichman Gordon Douglas | Common Stock, par value $.004 |
| Jan 02, 2023 | Sell | 335 | Fields Gary D | Common Stock, par value $.004 |
| Jan 02, 2023 | Sell | 196 | Wakefield Stephen E | Common Stock, par value $.004 |
| Jan 02, 2023 | Sell | 85 | Thompson Rebecca | Common Stock, par value $.004 |
| Dec 20, 2022 | Sell | 1 300 | Gadiwalla Rony D | Common Stock, par value $.004 |
| Dec 14, 2022 | Sell | 1 000 | Fields Gary D | Common Stock, par value $.004 |
| Dec 05, 2022 | Sell | 1 800 | Fields Gary D | Common Stock, par value $.004 |
| Dec 05, 2022 | Buy | 1 800 | Fields Gary D | Common Stock, par value $.004 |
| Dec 01, 2022 | Sell | 5 000 | Fields Gary D | Stock Option (Right to Buy) |
| Dec 01, 2022 | Buy | 5 000 | Fields Gary D | Common Stock, par value $.004 |
| Dec 01, 2022 | Sell | 5 000 | Fields Gary D | Common Stock, par value $.004 |
| Nov 15, 2022 | Buy | 13 500 | Thompson Rebecca | Common Stock, par value $.004 |
| Nov 15, 2022 | Sell | 2 000 | Thompson Rebecca | Stock Option (Right to Buy) |
| Nov 15, 2022 | Buy | 2 000 | Thompson Rebecca | Common Stock, par value $.004 |
| Nov 15, 2022 | Sell | 13 500 | Thompson Rebecca | Common Stock, par value $.004 |
| Nov 15, 2022 | Sell | 13 500 | Thompson Rebecca | Stock Option (Right to Buy) |
INSIDER POWER
-27.271
Last 100 transactions
Buy: 127 111 | Sell: 219 305 (Shares)
Based on the 100 latest insides trades, we have calculated the insider power to be negative at a ratio of -27.271.
In total, the insiders bought 127 111 and sold 219 305 AAON shares in the last 100 trades.
About AAON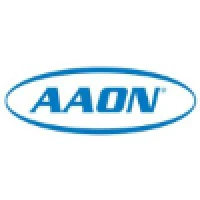 AAON, Inc., together with its subsidiaries, engages in engineering, manufacturing, marketing, and selling air conditioning and heating equipment in the United States and Canada. The company operates through three segments: AAON Oklahoma, AAON Coil Products, and BasX. It offers rooftop units, data center cooling solutions, cleanroom systems, chillers, packaged outdoor mechanical rooms, air handling units, makeup air units, energy recovery units, c... AAON Profile
Top Fintech Company
featured in The Global Fintech Index 2020 as the top Fintech company of the country.
Full report by