NASDAQ:ASPS
Altisource Portfolio Solutions S.A. Stock Price (Quote)
$4.66
(
-2.71%
)
Friday, 26th May 2023
Range
Low Price
High Price
Comment
30 days
$3.52
$5.07
Friday, 26th May 2023 ASPS stock ended at $4.66. This is 2.71% less than the trading day before Thursday, 25th May 2023. During the day the stock fluctuated 7.94% from a day low at $4.42 to a day high of $4.77.
90 days
$3.52
$6.04
52 weeks
$3.52
$17.67
Historical Altisource Portfolio Solutions S.A. prices
| | | | | | |
| --- | --- | --- | --- | --- | --- |
| Date | Open | High | Low | Close | Volume |
| 2023-05-26 | $4.65 | $4.77 | $4.42 | $4.66 | 109 741 |
| 2023-05-25 | $4.90 | $4.90 | $4.68 | $4.79 | 38 740 |
| 2023-05-24 | $4.72 | $4.89 | $4.64 | $4.85 | 54 516 |
| 2023-05-23 | $4.60 | $5.07 | $4.55 | $4.79 | 124 859 |
| 2023-05-22 | $4.69 | $4.83 | $4.43 | $4.66 | 70 696 |
| 2023-05-19 | $4.38 | $4.69 | $4.37 | $4.63 | 78 970 |
| 2023-05-18 | $4.17 | $4.40 | $4.08 | $4.39 | 59 132 |
| 2023-05-17 | $4.13 | $4.41 | $4.13 | $4.25 | 89 402 |
| 2023-05-16 | $4.20 | $4.20 | $4.05 | $4.16 | 51 594 |
| 2023-05-15 | $4.04 | $4.27 | $3.97 | $4.27 | 71 792 |
| 2023-05-12 | $4.19 | $4.23 | $3.86 | $3.94 | 93 405 |
| 2023-05-11 | $4.22 | $4.38 | $4.13 | $4.18 | 64 929 |
| 2023-05-10 | $4.16 | $4.27 | $4.09 | $4.26 | 161 606 |
| 2023-05-09 | $4.33 | $4.33 | $4.10 | $4.15 | 59 309 |
| 2023-05-08 | $4.36 | $4.51 | $4.34 | $4.38 | 56 000 |
| 2023-05-05 | $4.50 | $4.72 | $4.21 | $4.35 | 177 282 |
| 2023-05-04 | $4.26 | $4.57 | $4.25 | $4.50 | 139 391 |
| 2023-05-03 | $4.14 | $4.30 | $4.06 | $4.26 | 125 084 |
| 2023-05-02 | $3.77 | $4.33 | $3.66 | $4.12 | 289 367 |
| 2023-05-01 | $3.77 | $3.88 | $3.65 | $3.76 | 153 849 |
| 2023-04-28 | $3.85 | $3.85 | $3.72 | $3.74 | 65 075 |
| 2023-04-27 | $3.59 | $3.95 | $3.59 | $3.83 | 191 857 |
| 2023-04-26 | $3.64 | $3.69 | $3.52 | $3.63 | 132 509 |
| 2023-04-25 | $3.84 | $3.88 | $3.65 | $3.65 | 75 721 |
| 2023-04-24 | $3.70 | $3.91 | $3.70 | $3.84 | 94 661 |
| 2023-04-21 | $3.70 | $3.77 | $3.58 | $3.69 | 110 082 |
| 2023-04-20 | $3.91 | $4.02 | $3.71 | $3.74 | 121 045 |
| 2023-04-19 | $4.10 | $4.10 | $3.80 | $3.87 | 100 301 |
| 2023-04-18 | $3.83 | $4.14 | $3.81 | $4.07 | 112 311 |
| 2023-04-17 | $3.85 | $3.92 | $3.80 | $3.84 | 116 107 |
| 2023-04-14 | $4.04 | $4.05 | $3.81 | $3.84 | 75 679 |
| 2023-04-13 | $4.02 | $4.09 | $3.92 | $4.01 | 112 536 |
| 2023-04-12 | $4.16 | $4.27 | $3.95 | $4.03 | 87 601 |
| 2023-04-11 | $4.10 | $4.20 | $4.00 | $4.15 | 91 966 |
| 2023-04-10 | $4.11 | $4.14 | $3.99 | $4.10 | 99 507 |
| 2023-04-06 | $4.07 | $4.11 | $3.97 | $4.11 | 121 959 |
| 2023-04-05 | $4.36 | $4.36 | $4.03 | $4.06 | 186 062 |
| 2023-04-04 | $4.40 | $4.42 | $4.11 | $4.30 | 114 550 |
| 2023-04-03 | $4.60 | $4.77 | $4.38 | $4.47 | 107 347 |
| 2023-03-31 | $4.68 | $4.77 | $4.50 | $4.60 | 70 243 |
| 2023-03-30 | $4.87 | $4.87 | $4.44 | $4.66 | 121 206 |
| 2023-03-29 | $4.77 | $4.94 | $4.54 | $4.62 | 120 319 |
| 2023-03-28 | $4.49 | $4.90 | $4.46 | $4.74 | 152 724 |
| 2023-03-27 | $4.09 | $4.56 | $4.03 | $4.52 | 112 752 |
| 2023-03-24 | $4.20 | $4.25 | $3.78 | $4.03 | 302 926 |
| 2023-03-23 | $4.76 | $4.78 | $4.25 | $4.25 | 175 170 |
| 2023-03-22 | $4.72 | $5.00 | $4.61 | $4.70 | 117 332 |
| 2023-03-21 | $4.71 | $4.74 | $4.50 | $4.74 | 102 110 |
| 2023-03-20 | $4.59 | $4.71 | $4.39 | $4.56 | 127 095 |
| 2023-03-17 | $4.80 | $4.80 | $4.48 | $4.48 | 163 821 |
About Altisource Portfolio Solutions S.A.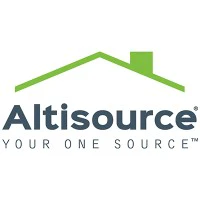 Altisource Portfolio Solutions S.A. operates as an integrated service provider and marketplace for the real estate and mortgage industries in the United States, India, Luxembourg, Uruguay, and internationally. It provides property preservation and inspection services, payment management technologies, and a vendor management oversight software-as-a-service (SaaS) platform. The company also offers Hubzu, an online real estate auction platform, as w... ASPS Profile
Top Fintech Company
featured in The Global Fintech Index 2020 as the top Fintech company of the country.
Full report by