NASDAQ:FFBC
First Financial Bancorp. Stock Price (Quote)
$26.24
(
0.691%
)
Friday, 3rd Feb 2023
Range
Low Price
High Price
Comment
30 days
$22.87
$26.53
Friday, 3rd Feb 2023 FFBC stock ended at $26.24. This is 0.691% more than the trading day before Thursday, 2nd Feb 2023. During the day the stock fluctuated 2.71% from a day low at $25.83 to a day high of $26.53.
90 days
$22.87
$26.72
52 weeks
$18.75
$26.72
Historical First Financial Bancorp. prices
| | | | | | |
| --- | --- | --- | --- | --- | --- |
| Date | Open | High | Low | Close | Volume |
| 2023-02-03 | $25.89 | $26.53 | $25.83 | $26.24 | 391 706 |
| 2023-02-02 | $25.55 | $26.07 | $25.43 | $26.06 | 329 422 |
| 2023-02-01 | $25.21 | $25.95 | $24.08 | $25.54 | 402 192 |
| 2023-01-31 | $24.42 | $25.37 | $24.37 | $25.33 | 395 880 |
| 2023-01-30 | $24.38 | $24.65 | $24.22 | $24.34 | 326 903 |
| 2023-01-27 | $23.75 | $24.71 | $23.72 | $24.26 | 558 484 |
| 2023-01-26 | $23.29 | $23.40 | $22.99 | $23.38 | 204 865 |
| 2023-01-25 | $23.26 | $23.28 | $22.87 | $23.12 | 179 000 |
| 2023-01-24 | $23.57 | $23.57 | $23.26 | $23.34 | 214 295 |
| 2023-01-23 | $23.63 | $23.70 | $23.38 | $23.54 | 299 412 |
| 2023-01-20 | $23.58 | $23.65 | $23.23 | $23.56 | 359 134 |
| 2023-01-19 | $23.23 | $23.46 | $23.15 | $23.27 | 266 400 |
| 2023-01-18 | $24.07 | $24.09 | $23.39 | $23.41 | 267 500 |
| 2023-01-17 | $24.72 | $24.72 | $24.19 | $24.24 | 213 200 |
| 2023-01-13 | $24.60 | $24.79 | $24.27 | $24.66 | 261 803 |
| 2023-01-12 | $25.00 | $25.33 | $24.74 | $24.85 | 315 007 |
| 2023-01-11 | $24.96 | $25.10 | $24.82 | $24.92 | 305 249 |
| 2023-01-10 | $24.63 | $25.12 | $24.42 | $24.91 | 277 421 |
| 2023-01-09 | $25.49 | $25.70 | $24.63 | $24.73 | 278 205 |
| 2023-01-06 | $25.00 | $25.54 | $24.88 | $25.49 | 364 500 |
| 2023-01-05 | $24.49 | $24.87 | $24.31 | $24.84 | 310 470 |
| 2023-01-04 | $24.58 | $24.84 | $24.45 | $24.69 | 384 847 |
| 2023-01-03 | $24.36 | $24.53 | $23.26 | $24.43 | 393 499 |
| 2022-12-30 | $24.24 | $24.35 | $24.07 | $24.23 | 201 157 |
| 2022-12-29 | $24.06 | $24.42 | $24.06 | $24.37 | 187 995 |
| 2022-12-28 | $24.30 | $24.41 | $23.97 | $24.01 | 184 845 |
| 2022-12-27 | $24.40 | $24.41 | $24.10 | $24.28 | 139 053 |
| 2022-12-23 | $24.08 | $24.71 | $24.08 | $24.28 | 157 803 |
| 2022-12-22 | $24.23 | $24.69 | $23.03 | $24.06 | 251 507 |
| 2022-12-21 | $24.19 | $24.50 | $23.89 | $24.29 | 376 665 |
| 2022-12-20 | $23.98 | $24.17 | $23.74 | $23.83 | 364 297 |
| 2022-12-19 | $23.68 | $24.10 | $23.58 | $23.90 | 377 618 |
| 2022-12-16 | $23.50 | $23.80 | $23.47 | $23.66 | 2 220 488 |
| 2022-12-15 | $23.99 | $24.24 | $23.53 | $23.59 | 359 018 |
| 2022-12-14 | $24.72 | $25.32 | $24.05 | $24.13 | 405 990 |
| 2022-12-13 | $25.31 | $25.71 | $24.58 | $24.71 | 603 017 |
| 2022-12-12 | $24.93 | $25.37 | $24.75 | $24.95 | 262 519 |
| 2022-12-09 | $25.06 | $25.27 | $24.89 | $24.95 | 226 378 |
| 2022-12-08 | $25.18 | $25.30 | $24.90 | $25.22 | 176 535 |
| 2022-12-07 | $25.11 | $25.45 | $24.04 | $25.08 | 256 760 |
| 2022-12-06 | $25.37 | $25.44 | $24.73 | $25.09 | 355 926 |
| 2022-12-05 | $26.47 | $26.70 | $25.20 | $25.28 | 418 440 |
| 2022-12-02 | $26.32 | $26.72 | $26.18 | $26.68 | 293 961 |
| 2022-12-01 | $26.48 | $26.65 | $26.12 | $26.61 | 344 772 |
| 2022-11-30 | $25.82 | $26.45 | $25.38 | $26.43 | 634 198 |
| 2022-11-29 | $25.80 | $26.08 | $25.75 | $26.05 | 296 652 |
| 2022-11-28 | $25.86 | $25.94 | $25.14 | $25.86 | 327 482 |
| 2022-11-25 | $26.08 | $26.08 | $25.82 | $25.99 | 92 244 |
| 2022-11-23 | $25.96 | $26.09 | $25.81 | $25.95 | 202 136 |
| 2022-11-22 | $25.76 | $26.07 | $25.57 | $26.05 | 274 751 |
About First Financial Bancorp.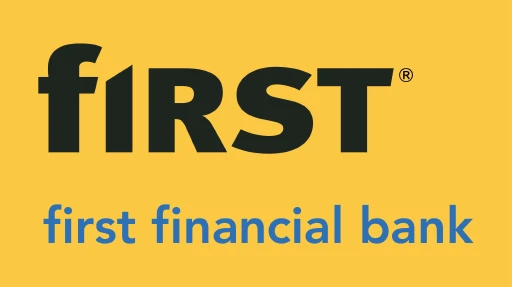 First Financial Bancorp. operates as the bank holding company for First Financial Bank that provides commercial banking and related services to individuals and businesses in Ohio, Indiana, Kentucky, and Illinois. The company accepts various deposit products, such as interest-bearing and noninterest-bearing accounts, time deposits, and cash management services for commercial customers. It also provides real estate loans secured by residential prop... FFBC Profile
Top Fintech Company
featured in The Global Fintech Index 2020 as the top Fintech company of the country.
Full report by