NASDAQ:CRESY
Cresud S.A.C.I.F. y A. Stock Price (Quote)
$6.37
(
0.473%
)
Friday, 31st Mar 2023
Range
Low Price
High Price
Comment
30 days
$5.90
$7.90
Friday, 31st Mar 2023 CRESY stock ended at $6.37. This is 0.473% more than the trading day before Thursday, 30th Mar 2023. During the day the stock fluctuated 2.05% from a day low at $6.32 to a day high of $6.45.
90 days
$5.86
$7.96
52 weeks
$4.18
$9.80
Historical Cresud S.A.C.I.F. y A. prices
| | | | | | |
| --- | --- | --- | --- | --- | --- |
| Date | Open | High | Low | Close | Volume |
| 2023-03-31 | $6.44 | $6.45 | $6.32 | $6.37 | 77 746 |
| 2023-03-30 | $6.49 | $6.49 | $6.26 | $6.34 | 41 653 |
| 2023-03-29 | $6.34 | $6.48 | $6.34 | $6.38 | 82 116 |
| 2023-03-28 | $6.32 | $6.48 | $6.20 | $6.32 | 120 074 |
| 2023-03-27 | $6.03 | $6.35 | $6.01 | $6.24 | 77 531 |
| 2023-03-24 | $6.03 | $6.12 | $5.92 | $5.99 | 55 924 |
| 2023-03-23 | $6.25 | $6.28 | $5.90 | $6.01 | 139 177 |
| 2023-03-22 | $6.51 | $6.54 | $6.16 | $6.16 | 91 272 |
| 2023-03-21 | $6.67 | $6.74 | $6.48 | $6.50 | 122 861 |
| 2023-03-20 | $6.33 | $6.53 | $6.33 | $6.51 | 77 199 |
| 2023-03-17 | $6.46 | $6.51 | $6.28 | $6.38 | 71 322 |
| 2023-03-16 | $6.47 | $6.63 | $6.25 | $6.49 | 161 063 |
| 2023-03-15 | $6.56 | $6.56 | $6.23 | $6.40 | 168 334 |
| 2023-03-14 | $6.63 | $6.90 | $6.58 | $6.66 | 88 522 |
| 2023-03-13 | $6.60 | $6.67 | $6.46 | $6.57 | 163 064 |
| 2023-03-10 | $7.06 | $7.09 | $6.71 | $6.78 | 167 289 |
| 2023-03-09 | $7.55 | $7.69 | $7.00 | $7.13 | 177 697 |
| 2023-03-08 | $7.69 | $7.79 | $7.50 | $7.62 | 118 259 |
| 2023-03-07 | $7.73 | $7.89 | $7.55 | $7.58 | 150 063 |
| 2023-03-06 | $7.46 | $7.90 | $7.39 | $7.64 | 149 510 |
| 2023-03-03 | $7.39 | $7.60 | $7.34 | $7.48 | 226 508 |
| 2023-03-02 | $7.85 | $7.85 | $7.28 | $7.31 | 283 631 |
| 2023-03-01 | $7.70 | $7.90 | $7.68 | $7.83 | 171 271 |
| 2023-02-28 | $7.83 | $7.96 | $7.59 | $7.64 | 172 692 |
| 2023-02-27 | $7.29 | $7.94 | $7.29 | $7.73 | 297 489 |
| 2023-02-24 | $7.21 | $7.46 | $7.20 | $7.30 | 129 387 |
| 2023-02-23 | $7.17 | $7.49 | $6.97 | $7.29 | 319 656 |
| 2023-02-22 | $6.84 | $7.07 | $6.82 | $6.97 | 69 664 |
| 2023-02-21 | $6.87 | $6.98 | $6.74 | $6.78 | 53 505 |
| 2023-02-17 | $6.75 | $7.10 | $6.76 | $6.85 | 113 051 |
| 2023-02-16 | $6.94 | $6.98 | $6.75 | $6.95 | 94 568 |
| 2023-02-15 | $7.03 | $7.12 | $6.88 | $6.90 | 124 673 |
| 2023-02-14 | $6.83 | $7.15 | $6.83 | $7.03 | 236 690 |
| 2023-02-13 | $6.35 | $6.86 | $6.35 | $6.82 | 204 395 |
| 2023-02-10 | $6.12 | $6.35 | $5.86 | $6.25 | 196 752 |
| 2023-02-09 | $6.47 | $6.50 | $6.11 | $6.12 | 190 355 |
| 2023-02-08 | $6.43 | $6.63 | $6.29 | $6.50 | 56 287 |
| 2023-02-07 | $6.39 | $6.52 | $6.34 | $6.50 | 76 994 |
| 2023-02-06 | $6.55 | $6.63 | $6.28 | $6.42 | 80 226 |
| 2023-02-03 | $6.77 | $6.84 | $6.55 | $6.55 | 78 415 |
| 2023-02-02 | $7.08 | $7.12 | $6.70 | $6.82 | 113 085 |
| 2023-02-01 | $6.75 | $7.09 | $6.71 | $6.99 | 65 488 |
| 2023-01-31 | $6.73 | $6.92 | $6.52 | $6.86 | 101 315 |
| 2023-01-30 | $7.10 | $7.10 | $6.79 | $6.82 | 73 897 |
| 2023-01-27 | $7.25 | $7.46 | $7.15 | $7.16 | 113 746 |
| 2023-01-26 | $7.11 | $7.28 | $6.91 | $7.25 | 144 709 |
| 2023-01-25 | $6.93 | $7.13 | $6.80 | $7.12 | 100 529 |
| 2023-01-24 | $6.87 | $7.02 | $6.72 | $6.90 | 45 903 |
| 2023-01-23 | $6.79 | $7.18 | $6.79 | $6.85 | 161 554 |
| 2023-01-20 | $6.52 | $6.91 | $6.39 | $6.76 | 108 700 |
About Cresud S.A.C.I.F. y A.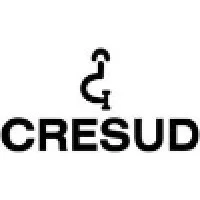 Cresud Sociedad Anónima Comercial, Inmobiliaria, Financiera y Agropecuaria, an agricultural company, produces basic agricultural commodities in Brazil and other Latin American countries. It operates through Agricultural Business, and Urban Properties and Investment Business segments. The Agricultural Business segment is involved in the planting, harvesting, and sale of crops, such as wheat, corn, soybeans, cotton, and sunflower, as well as sugar... CRESY Profile
Top Fintech Company
featured in The Global Fintech Index 2020 as the top Fintech company of the country.
Full report by