NASDAQ:DBVT
DBV Technologies S.A. Stock Price (Quote)
$1.38
(
4.55%
)
Friday, 27th Jan 2023
Range
Low Price
High Price
Comment
30 days
$1.25
$1.64
Friday, 27th Jan 2023 DBVT stock ended at $1.38. This is 4.55% more than the trading day before Thursday, 26th Jan 2023. During the day the stock fluctuated 4.41% from a day low at $1.36 to a day high of $1.42.
90 days
$1.08
$1.64
52 weeks
$1.08
$3.43
Historical DBV Technologies S.A. prices
| | | | | | |
| --- | --- | --- | --- | --- | --- |
| Date | Open | High | Low | Close | Volume |
| 2023-01-27 | $1.36 | $1.42 | $1.36 | $1.38 | 115 594 |
| 2023-01-26 | $1.41 | $1.44 | $1.25 | $1.32 | 234 419 |
| 2023-01-25 | $1.41 | $1.43 | $1.40 | $1.40 | 219 194 |
| 2023-01-24 | $1.41 | $1.45 | $1.41 | $1.44 | 20 922 |
| 2023-01-23 | $1.46 | $1.47 | $1.42 | $1.45 | 144 330 |
| 2023-01-20 | $1.50 | $1.50 | $1.44 | $1.46 | 60 400 |
| 2023-01-19 | $1.48 | $1.51 | $1.48 | $1.49 | 10 000 |
| 2023-01-18 | $1.55 | $1.57 | $1.49 | $1.49 | 38 728 |
| 2023-01-17 | $1.56 | $1.58 | $1.51 | $1.53 | 54 500 |
| 2023-01-13 | $1.55 | $1.60 | $1.54 | $1.56 | 124 800 |
| 2023-01-12 | $1.54 | $1.54 | $1.50 | $1.51 | 127 344 |
| 2023-01-11 | $1.52 | $1.57 | $1.52 | $1.55 | 45 700 |
| 2023-01-10 | $1.56 | $1.59 | $1.50 | $1.50 | 119 000 |
| 2023-01-09 | $1.63 | $1.63 | $1.52 | $1.56 | 968 000 |
| 2023-01-06 | $1.60 | $1.63 | $1.52 | $1.54 | 236 711 |
| 2023-01-05 | $1.61 | $1.61 | $1.50 | $1.54 | 210 581 |
| 2023-01-04 | $1.61 | $1.61 | $1.50 | $1.50 | 219 915 |
| 2023-01-03 | $1.59 | $1.59 | $1.44 | $1.50 | 80 099 |
| 2022-12-30 | $1.62 | $1.64 | $1.53 | $1.53 | 236 531 |
| 2022-12-29 | $1.57 | $1.64 | $1.53 | $1.58 | 252 834 |
| 2022-12-28 | $1.41 | $1.46 | $1.41 | $1.45 | 393 290 |
| 2022-12-27 | $1.44 | $1.45 | $1.33 | $1.37 | 656 530 |
| 2022-12-23 | $1.55 | $1.55 | $1.32 | $1.44 | 6 707 402 |
| 2022-12-22 | $1.20 | $1.21 | $1.13 | $1.18 | 85 423 |
| 2022-12-21 | $1.19 | $1.23 | $1.15 | $1.16 | 90 347 |
| 2022-12-20 | $1.16 | $1.22 | $1.11 | $1.19 | 126 244 |
| 2022-12-19 | $1.23 | $1.23 | $1.08 | $1.16 | 139 145 |
| 2022-12-16 | $1.32 | $1.41 | $1.20 | $1.20 | 220 238 |
| 2022-12-15 | $1.43 | $1.44 | $1.40 | $1.41 | 67 583 |
| 2022-12-14 | $1.41 | $1.53 | $1.40 | $1.53 | 29 698 |
| 2022-12-13 | $1.40 | $1.43 | $1.40 | $1.40 | 28 944 |
| 2022-12-12 | $1.33 | $1.39 | $1.33 | $1.36 | 38 914 |
| 2022-12-09 | $1.30 | $1.38 | $1.26 | $1.32 | 65 353 |
| 2022-12-08 | $1.31 | $1.33 | $1.28 | $1.31 | 78 020 |
| 2022-12-07 | $1.31 | $1.31 | $1.24 | $1.28 | 19 694 |
| 2022-12-06 | $1.33 | $1.33 | $1.27 | $1.31 | 124 061 |
| 2022-12-05 | $1.38 | $1.39 | $1.23 | $1.31 | 195 973 |
| 2022-12-02 | $1.43 | $1.43 | $1.30 | $1.33 | 86 062 |
| 2022-12-01 | $1.39 | $1.42 | $1.39 | $1.39 | 7 988 |
| 2022-11-30 | $1.38 | $1.42 | $1.31 | $1.35 | 15 627 |
| 2022-11-29 | $1.42 | $1.46 | $1.31 | $1.38 | 63 715 |
| 2022-11-28 | $1.44 | $1.48 | $1.44 | $1.46 | 53 016 |
| 2022-11-25 | $1.43 | $1.44 | $1.36 | $1.36 | 12 098 |
| 2022-11-23 | $1.37 | $1.40 | $1.34 | $1.38 | 20 814 |
| 2022-11-22 | $1.35 | $1.39 | $1.28 | $1.31 | 9 623 |
| 2022-11-21 | $1.35 | $1.45 | $1.30 | $1.33 | 45 893 |
| 2022-11-18 | $1.39 | $1.39 | $1.31 | $1.33 | 48 465 |
| 2022-11-17 | $1.34 | $1.37 | $1.26 | $1.28 | 58 508 |
| 2022-11-16 | $1.45 | $1.45 | $1.30 | $1.36 | 130 200 |
| 2022-11-15 | $1.57 | $1.57 | $1.44 | $1.45 | 157 539 |
About DBV Technologies S.A.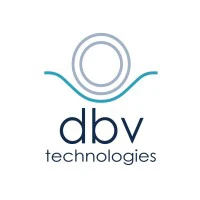 DBV Technologies S.A., a clinical-stage biopharmaceutical company, engages in the research and development of epicutaneous immunotherapy products. Its lead product candidate is Viaskin Peanut, an immunotherapy product, which has completed Phase III clinical trial for the treatment of peanut allergies in 4 to 11 years of age children, adolescents, and adults. The milk-induced company is also developing Viaskin Milk that is in Phase I/II clinical t... DBVT Profile
Top Fintech Company
featured in The Global Fintech Index 2020 as the top Fintech company of the country.
Full report by