NASDAQ:GILT
Gilat Satellite Networks Ltd. Stock Price (Quote)
$5.18
(
-3.18%
)
Tuesday, 28th Mar 2023
Range
Low Price
High Price
Comment
30 days
$5.14
$5.92
Tuesday, 28th Mar 2023 GILT stock ended at $5.18. This is 3.18% less than the trading day before Monday, 27th Mar 2023. During the day the stock fluctuated 3.89% from a day low at $5.14 to a day high of $5.34.
90 days
$5.14
$6.25
52 weeks
$4.97
$9.11
Historical Gilat Satellite Networks Ltd. prices
| | | | | | |
| --- | --- | --- | --- | --- | --- |
| Date | Open | High | Low | Close | Volume |
| 2023-03-28 | $5.33 | $5.34 | $5.14 | $5.18 | 59 553 |
| 2023-03-27 | $5.40 | $5.42 | $5.32 | $5.35 | 73 756 |
| 2023-03-24 | $5.30 | $5.37 | $5.24 | $5.37 | 56 153 |
| 2023-03-23 | $5.45 | $5.62 | $5.32 | $5.35 | 133 994 |
| 2023-03-22 | $5.49 | $5.54 | $5.36 | $5.41 | 98 531 |
| 2023-03-21 | $5.40 | $5.49 | $5.40 | $5.47 | 97 662 |
| 2023-03-20 | $5.41 | $5.48 | $5.25 | $5.31 | 114 085 |
| 2023-03-17 | $5.48 | $5.52 | $5.36 | $5.44 | 73 178 |
| 2023-03-16 | $5.48 | $5.59 | $5.47 | $5.48 | 93 459 |
| 2023-03-15 | $5.55 | $5.60 | $5.45 | $5.55 | 88 144 |
| 2023-03-14 | $5.66 | $5.72 | $5.54 | $5.59 | 69 100 |
| 2023-03-13 | $5.41 | $5.57 | $5.34 | $5.55 | 201 287 |
| 2023-03-10 | $5.76 | $5.77 | $5.50 | $5.57 | 99 122 |
| 2023-03-09 | $5.66 | $5.91 | $5.66 | $5.79 | 110 690 |
| 2023-03-08 | $5.64 | $5.66 | $5.50 | $5.56 | 78 598 |
| 2023-03-07 | $5.68 | $5.72 | $5.56 | $5.61 | 74 262 |
| 2023-03-06 | $5.84 | $5.84 | $5.63 | $5.67 | 106 175 |
| 2023-03-03 | $5.82 | $5.85 | $5.75 | $5.75 | 65 294 |
| 2023-03-02 | $5.80 | $5.83 | $5.77 | $5.83 | 67 018 |
| 2023-03-01 | $5.85 | $5.92 | $5.81 | $5.83 | 98 670 |
| 2023-02-28 | $5.76 | $5.89 | $5.75 | $5.81 | 83 581 |
| 2023-02-27 | $5.81 | $5.92 | $5.77 | $5.84 | 96 741 |
| 2023-02-24 | $5.75 | $5.83 | $5.72 | $5.80 | 146 748 |
| 2023-02-23 | $5.85 | $5.90 | $5.77 | $5.84 | 104 998 |
| 2023-02-22 | $5.87 | $5.90 | $5.75 | $5.81 | 119 961 |
| 2023-02-21 | $5.86 | $5.90 | $5.71 | $5.84 | 252 387 |
| 2023-02-17 | $5.85 | $5.90 | $5.77 | $5.90 | 92 100 |
| 2023-02-16 | $5.85 | $5.95 | $5.77 | $5.81 | 121 330 |
| 2023-02-15 | $5.96 | $6.04 | $5.82 | $5.94 | 167 660 |
| 2023-02-14 | $5.73 | $6.03 | $5.73 | $5.92 | 182 696 |
| 2023-02-13 | $5.61 | $5.77 | $5.58 | $5.64 | 166 500 |
| 2023-02-10 | $5.35 | $5.43 | $5.34 | $5.41 | 71 117 |
| 2023-02-09 | $5.50 | $5.50 | $5.36 | $5.36 | 73 527 |
| 2023-02-08 | $5.53 | $5.57 | $5.43 | $5.43 | 79 352 |
| 2023-02-07 | $5.57 | $5.67 | $5.47 | $5.55 | 144 636 |
| 2023-02-06 | $5.75 | $5.83 | $5.65 | $5.66 | 136 678 |
| 2023-02-03 | $6.02 | $6.05 | $5.88 | $5.93 | 111 838 |
| 2023-02-02 | $5.95 | $6.14 | $5.88 | $6.12 | 332 899 |
| 2023-02-01 | $5.48 | $5.77 | $5.48 | $5.72 | 168 308 |
| 2023-01-31 | $5.42 | $5.56 | $5.40 | $5.51 | 150 969 |
| 2023-01-30 | $5.49 | $5.50 | $5.41 | $5.41 | 112 385 |
| 2023-01-27 | $5.63 | $5.74 | $5.56 | $5.59 | 93 834 |
| 2023-01-26 | $5.56 | $5.68 | $5.50 | $5.65 | 96 713 |
| 2023-01-25 | $5.50 | $5.55 | $5.41 | $5.52 | 120 280 |
| 2023-01-24 | $5.68 | $5.73 | $5.55 | $5.65 | 135 270 |
| 2023-01-23 | $5.45 | $5.74 | $5.45 | $5.69 | 205 095 |
| 2023-01-20 | $5.57 | $5.57 | $5.44 | $5.45 | 231 544 |
| 2023-01-19 | $5.78 | $5.79 | $5.53 | $5.55 | 130 900 |
| 2023-01-18 | $6.21 | $6.21 | $5.83 | $5.87 | 138 914 |
| 2023-01-17 | $6.14 | $6.25 | $6.14 | $6.22 | 124 403 |
About Gilat Satellite Networks Ltd.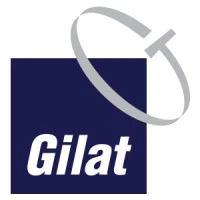 Gilat Satellite Networks Ltd., together with its subsidiaries, provides satellite-based broadband communication solutions in Israel and internationally. It operates through Fixed Networks, Mobility Solutions, and Terrestrial Infrastructure Projects segments. The company designs and manufactures ground-based satellite communications equipment; and provides solutions and end-to-end services. Its portfolio consists of very small aperture terminals, ... GILT Profile
Top Fintech Company
featured in The Global Fintech Index 2020 as the top Fintech company of the country.
Full report by