NASDAQ:AEZS
AEterna Zentaris Inc. Stock Price (Quote)
$2.75
(
-1.11%
)
Friday, 2nd Jun 2023
Range
Low Price
High Price
Comment
30 days
$2.50
$3.30
Friday, 2nd Jun 2023 AEZS stock ended at $2.75. This is 1.11% less than the trading day before Thursday, 1st Jun 2023. During the day the stock fluctuated 10.76% from a day low at $2.51 to a day high of $2.78.
90 days
$2.32
$3.41
52 weeks
$2.32
$8.63
Historical AEterna Zentaris Inc. prices
| | | | | | |
| --- | --- | --- | --- | --- | --- |
| Date | Open | High | Low | Close | Volume |
| 2023-06-02 | $2.75 | $2.78 | $2.51 | $2.75 | 57 259 |
| 2023-06-01 | $2.77 | $2.85 | $2.76 | $2.78 | 3 526 |
| 2023-05-31 | $2.82 | $2.82 | $2.75 | $2.78 | 9 154 |
| 2023-05-30 | $2.80 | $2.83 | $2.76 | $2.78 | 4 217 |
| 2023-05-26 | $2.86 | $2.89 | $2.78 | $2.81 | 4 982 |
| 2023-05-25 | $3.03 | $3.03 | $2.80 | $2.89 | 7 573 |
| 2023-05-24 | $3.06 | $3.06 | $3.02 | $3.03 | 2 643 |
| 2023-05-23 | $3.01 | $3.15 | $3.01 | $3.04 | 21 861 |
| 2023-05-22 | $2.92 | $3.01 | $2.84 | $2.99 | 5 059 |
| 2023-05-19 | $2.82 | $2.99 | $2.80 | $2.96 | 9 243 |
| 2023-05-18 | $2.78 | $2.96 | $2.71 | $2.85 | 6 803 |
| 2023-05-17 | $2.70 | $2.83 | $2.50 | $2.78 | 11 499 |
| 2023-05-16 | $2.91 | $2.99 | $2.70 | $2.76 | 16 255 |
| 2023-05-15 | $2.90 | $3.00 | $2.90 | $2.98 | 3 929 |
| 2023-05-12 | $3.05 | $3.07 | $2.92 | $2.92 | 10 650 |
| 2023-05-11 | $2.99 | $3.03 | $2.98 | $3.00 | 5 070 |
| 2023-05-10 | $3.02 | $3.18 | $3.02 | $3.06 | 4 830 |
| 2023-05-09 | $3.03 | $3.12 | $2.89 | $3.10 | 3 885 |
| 2023-05-08 | $3.29 | $3.30 | $3.12 | $3.12 | 12 630 |
| 2023-05-05 | $3.07 | $3.20 | $2.99 | $3.13 | 13 649 |
| 2023-05-04 | $2.85 | $3.05 | $2.82 | $2.99 | 27 727 |
| 2023-05-03 | $2.85 | $2.87 | $2.84 | $2.86 | 4 471 |
| 2023-05-02 | $3.13 | $3.13 | $2.71 | $2.83 | 24 357 |
| 2023-05-01 | $3.13 | $3.23 | $3.10 | $3.10 | 10 457 |
| 2023-04-28 | $3.38 | $3.30 | $3.15 | $3.15 | 18 968 |
| 2023-04-27 | $3.22 | $3.25 | $3.20 | $3.21 | 11 333 |
| 2023-04-26 | $3.20 | $3.26 | $3.20 | $3.22 | 18 710 |
| 2023-04-25 | $3.20 | $3.30 | $3.20 | $3.23 | 18 566 |
| 2023-04-24 | $3.12 | $3.22 | $3.01 | $3.20 | 21 816 |
| 2023-04-21 | $3.01 | $3.15 | $2.97 | $3.09 | 15 272 |
| 2023-04-20 | $3.15 | $3.15 | $3.01 | $3.01 | 10 964 |
| 2023-04-19 | $3.08 | $3.15 | $3.06 | $3.15 | 7 648 |
| 2023-04-18 | $2.71 | $3.14 | $2.70 | $3.10 | 64 651 |
| 2023-04-17 | $2.59 | $2.78 | $2.59 | $2.75 | 29 310 |
| 2023-04-14 | $2.70 | $2.70 | $2.59 | $2.62 | 4 834 |
| 2023-04-13 | $2.65 | $2.65 | $2.59 | $2.64 | 2 324 |
| 2023-04-12 | $2.70 | $2.70 | $2.60 | $2.61 | 27 408 |
| 2023-04-11 | $2.68 | $2.68 | $2.56 | $2.64 | 13 199 |
| 2023-04-10 | $2.42 | $2.67 | $2.42 | $2.55 | 34 737 |
| 2023-04-06 | $2.50 | $2.57 | $2.32 | $2.45 | 17 251 |
| 2023-04-05 | $2.48 | $2.62 | $2.42 | $2.45 | 19 972 |
| 2023-04-04 | $2.50 | $2.64 | $2.39 | $2.57 | 31 802 |
| 2023-04-03 | $2.63 | $2.65 | $2.48 | $2.50 | 21 120 |
| 2023-03-31 | $2.69 | $2.71 | $2.49 | $2.62 | 25 778 |
| 2023-03-30 | $2.73 | $2.75 | $2.61 | $2.68 | 7 205 |
| 2023-03-29 | $2.68 | $2.78 | $2.67 | $2.71 | 3 464 |
| 2023-03-28 | $2.62 | $2.77 | $2.60 | $2.66 | 19 673 |
| 2023-03-27 | $2.60 | $2.64 | $2.60 | $2.63 | 4 656 |
| 2023-03-24 | $2.67 | $2.72 | $2.61 | $2.64 | 5 695 |
| 2023-03-23 | $2.68 | $2.78 | $2.62 | $2.72 | 7 255 |
About AEterna Zentaris Inc.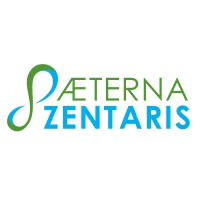 Aeterna Zentaris Inc., a specialty biopharmaceutical company, engages in developing and commercializing therapeutics and diagnostic tests. Its lead product is macimorelin, an orally available peptidomimetic ghrelin receptor (GHSR-1a) agonist that stimulates the secretion of growth hormone by binding to the GHSR-1a for the diagnosis of adult growth hormone deficiency and childhood-onset growth hormone deficiency, as well as oncology indications. T... AEZS Profile
Top Fintech Company
featured in The Global Fintech Index 2020 as the top Fintech company of the country.
Full report by