NASDAQ:AIMC
Altra Industrial Motion Corp. Stock Price (Quote)
$61.98
(
-0.0161%
)
Friday, 24th Mar 2023
Range
Low Price
High Price
Comment
30 days
$60.80
$62.01
Friday, 24th Mar 2023 AIMC stock ended at $61.98. This is 0.0161% less than the trading day before Thursday, 23rd Mar 2023. During the day the stock fluctuated 0.0484% from a day low at $61.98 to a day high of $62.01.
90 days
$59.50
$62.01
52 weeks
$32.18
$62.01
Historical Altra Industrial Motion Corp. prices
| | | | | | |
| --- | --- | --- | --- | --- | --- |
| Date | Open | High | Low | Close | Volume |
| 2023-03-24 | $61.99 | $62.01 | $61.98 | $61.98 | 1 844 123 |
| 2023-03-23 | $61.98 | $62.00 | $61.98 | $61.99 | 3 599 595 |
| 2023-03-22 | $61.22 | $61.29 | $60.89 | $60.89 | 2 440 364 |
| 2023-03-21 | $61.51 | $61.60 | $61.40 | $61.43 | 2 195 422 |
| 2023-03-20 | $61.15 | $61.20 | $60.91 | $61.11 | 1 323 755 |
| 2023-03-17 | $61.32 | $61.35 | $60.80 | $61.08 | 4 010 056 |
| 2023-03-16 | $61.40 | $61.46 | $61.32 | $61.40 | 1 489 602 |
| 2023-03-15 | $61.49 | $61.54 | $61.35 | $61.46 | 2 139 285 |
| 2023-03-14 | $61.53 | $61.62 | $61.49 | $61.59 | 1 716 491 |
| 2023-03-13 | $61.55 | $61.58 | $61.27 | $61.31 | 2 231 636 |
| 2023-03-10 | $61.60 | $61.69 | $61.54 | $61.60 | 1 405 375 |
| 2023-03-09 | $61.56 | $61.63 | $61.55 | $61.55 | 1 012 326 |
| 2023-03-08 | $61.60 | $61.60 | $61.54 | $61.55 | 897 974 |
| 2023-03-07 | $61.62 | $61.65 | $61.55 | $61.59 | 3 145 243 |
| 2023-03-06 | $61.68 | $61.69 | $61.60 | $61.61 | 761 618 |
| 2023-03-03 | $61.64 | $61.70 | $61.61 | $61.69 | 1 216 023 |
| 2023-03-02 | $61.57 | $61.73 | $61.54 | $61.70 | 1 730 107 |
| 2023-03-01 | $61.56 | $61.61 | $61.52 | $61.52 | 1 342 330 |
| 2023-02-28 | $61.57 | $61.64 | $61.53 | $61.53 | 1 801 713 |
| 2023-02-27 | $61.55 | $61.61 | $61.52 | $61.53 | 1 524 842 |
| 2023-02-24 | $61.55 | $61.58 | $61.50 | $61.53 | 2 588 190 |
| 2023-02-23 | $61.59 | $61.60 | $61.53 | $61.57 | 1 457 765 |
| 2023-02-22 | $61.54 | $61.61 | $61.51 | $61.56 | 1 482 045 |
| 2023-02-21 | $61.53 | $61.57 | $61.51 | $61.52 | 750 194 |
| 2023-02-17 | $61.59 | $61.59 | $61.52 | $61.53 | 623 873 |
| 2023-02-16 | $61.53 | $61.63 | $61.48 | $61.52 | 992 276 |
| 2023-02-15 | $61.54 | $61.57 | $61.52 | $61.56 | 636 878 |
| 2023-02-14 | $61.49 | $61.58 | $61.41 | $61.55 | 720 024 |
| 2023-02-13 | $61.40 | $61.58 | $61.40 | $61.49 | 806 303 |
| 2023-02-10 | $61.28 | $61.32 | $61.25 | $61.29 | 1 193 391 |
| 2023-02-09 | $61.30 | $61.30 | $61.27 | $61.28 | 594 685 |
| 2023-02-08 | $61.25 | $61.30 | $61.25 | $61.28 | 679 997 |
| 2023-02-07 | $61.24 | $61.30 | $61.22 | $61.28 | 866 805 |
| 2023-02-06 | $61.21 | $61.30 | $61.19 | $61.26 | 1 284 003 |
| 2023-02-03 | $61.29 | $61.30 | $61.20 | $61.23 | 1 107 546 |
| 2023-02-02 | $61.29 | $61.36 | $61.17 | $61.26 | 2 826 939 |
| 2023-02-01 | $61.00 | $61.04 | $60.96 | $60.98 | 1 272 164 |
| 2023-01-31 | $61.05 | $61.09 | $60.96 | $61.07 | 911 888 |
| 2023-01-30 | $61.01 | $61.08 | $61.01 | $61.03 | 299 981 |
| 2023-01-27 | $61.05 | $61.10 | $61.03 | $61.07 | 293 496 |
| 2023-01-26 | $61.03 | $61.10 | $61.00 | $61.10 | 300 672 |
| 2023-01-25 | $60.95 | $61.09 | $60.94 | $61.01 | 704 580 |
| 2023-01-24 | $60.93 | $61.04 | $60.86 | $61.00 | 696 303 |
| 2023-01-23 | $60.93 | $61.04 | $60.83 | $61.00 | 1 018 224 |
| 2023-01-20 | $60.39 | $61.02 | $60.28 | $60.96 | 1 878 343 |
| 2023-01-19 | $60.05 | $60.26 | $60.05 | $60.15 | 592 837 |
| 2023-01-18 | $60.17 | $60.23 | $60.09 | $60.15 | 591 218 |
| 2023-01-17 | $60.11 | $60.18 | $60.01 | $60.11 | 631 000 |
| 2023-01-13 | $60.04 | $60.27 | $60.03 | $60.11 | 1 008 200 |
| 2023-01-12 | $60.11 | $60.14 | $59.99 | $60.08 | 803 100 |
About Altra Industrial Motion Corp.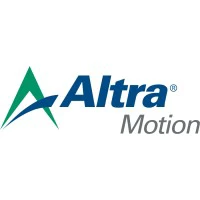 Altra Industrial Motion Corp. designs, produces, and markets a range of electromechanical power transmission motion control products for use in various motion-related applications, and high-volume manufacturing and non-manufacturing processes. It operates in two segments, Power Transmission Technologies (PTT) and Automation & Specialty (A&S). The PTT segment offers couplings, such as gear couplings, diaphragm and disc couplings, elastomeric coupl... AIMC Profile
Top Fintech Company
featured in The Global Fintech Index 2020 as the top Fintech company of the country.
Full report by