NASDAQ:FMNB
Farmers National Banc Corp. Stock Price (Quote)
$12.40
(
4.64%
)
Friday, 2nd Jun 2023
Range
Low Price
High Price
Comment
30 days
$10.82
$12.47
Friday, 2nd Jun 2023 FMNB stock ended at $12.40. This is 4.64% more than the trading day before Thursday, 1st Jun 2023. During the day the stock fluctuated 3.59% from a day low at $11.99 to a day high of $12.42.
90 days
$10.82
$14.38
52 weeks
$10.82
$15.73
Historical Farmers National Banc Corp. prices
| | | | | | |
| --- | --- | --- | --- | --- | --- |
| Date | Open | High | Low | Close | Volume |
| 2023-06-02 | $12.04 | $12.42 | $11.99 | $12.40 | 112 972 |
| 2023-06-01 | $11.83 | $11.98 | $11.66 | $11.85 | 82 807 |
| 2023-05-31 | $11.94 | $12.00 | $11.51 | $11.78 | 162 523 |
| 2023-05-30 | $12.04 | $12.04 | $11.82 | $11.94 | 58 149 |
| 2023-05-26 | $11.97 | $12.11 | $11.85 | $12.05 | 66 769 |
| 2023-05-25 | $11.99 | $12.11 | $11.84 | $11.94 | 54 218 |
| 2023-05-24 | $12.26 | $12.26 | $12.02 | $12.04 | 86 190 |
| 2023-05-23 | $12.01 | $12.47 | $11.96 | $12.33 | 110 531 |
| 2023-05-22 | $11.74 | $12.04 | $11.61 | $11.98 | 92 938 |
| 2023-05-19 | $11.84 | $11.88 | $11.57 | $11.68 | 89 780 |
| 2023-05-18 | $11.73 | $11.73 | $11.56 | $11.69 | 86 063 |
| 2023-05-17 | $11.25 | $11.65 | $11.17 | $11.65 | 110 485 |
| 2023-05-16 | $11.22 | $11.30 | $11.13 | $11.14 | 75 341 |
| 2023-05-15 | $11.00 | $11.32 | $11.00 | $11.24 | 108 217 |
| 2023-05-12 | $11.11 | $11.12 | $10.84 | $10.99 | 93 977 |
| 2023-05-11 | $11.25 | $11.25 | $11.01 | $11.02 | 82 372 |
| 2023-05-10 | $11.41 | $11.41 | $11.17 | $11.30 | 78 558 |
| 2023-05-09 | $11.29 | $11.42 | $11.13 | $11.24 | 69 511 |
| 2023-05-08 | $11.45 | $11.46 | $11.18 | $11.36 | 115 578 |
| 2023-05-05 | $11.33 | $11.48 | $11.21 | $11.40 | 107 039 |
| 2023-05-04 | $11.20 | $11.21 | $10.82 | $11.08 | 140 721 |
| 2023-05-03 | $11.53 | $11.77 | $11.41 | $11.49 | 163 895 |
| 2023-05-02 | $11.91 | $11.91 | $11.31 | $11.57 | 143 606 |
| 2023-05-01 | $11.75 | $12.12 | $11.70 | $11.84 | 170 306 |
| 2023-04-28 | $11.28 | $11.75 | $11.27 | $11.69 | 175 967 |
| 2023-04-27 | $11.14 | $11.35 | $11.13 | $11.31 | 83 861 |
| 2023-04-26 | $11.08 | $11.27 | $11.01 | $11.13 | 87 606 |
| 2023-04-25 | $11.29 | $11.29 | $10.88 | $10.94 | 82 852 |
| 2023-04-24 | $11.28 | $11.55 | $11.28 | $11.37 | 98 178 |
| 2023-04-21 | $11.35 | $11.36 | $11.18 | $11.29 | 82 554 |
| 2023-04-20 | $11.39 | $11.48 | $11.30 | $11.39 | 75 968 |
| 2023-04-19 | $11.28 | $11.56 | $11.15 | $11.51 | 146 203 |
| 2023-04-18 | $11.59 | $11.60 | $11.09 | $11.23 | 179 681 |
| 2023-04-17 | $11.55 | $11.60 | $11.33 | $11.55 | 199 237 |
| 2023-04-14 | $11.87 | $11.87 | $11.41 | $11.45 | 148 795 |
| 2023-04-13 | $11.91 | $11.96 | $11.72 | $11.78 | 142 569 |
| 2023-04-12 | $12.21 | $12.21 | $11.87 | $11.90 | 86 656 |
| 2023-04-11 | $12.09 | $12.27 | $12.09 | $12.18 | 99 974 |
| 2023-04-10 | $11.87 | $12.14 | $11.85 | $12.07 | 132 059 |
| 2023-04-06 | $11.88 | $12.04 | $11.82 | $11.87 | 109 397 |
| 2023-04-05 | $12.07 | $12.10 | $11.86 | $11.93 | 117 564 |
| 2023-04-04 | $12.49 | $12.50 | $11.97 | $12.15 | 150 999 |
| 2023-04-03 | $12.59 | $12.80 | $12.41 | $12.47 | 183 296 |
| 2023-03-31 | $12.59 | $12.70 | $12.35 | $12.64 | 292 517 |
| 2023-03-30 | $12.63 | $12.65 | $12.24 | $12.37 | 82 603 |
| 2023-03-29 | $12.72 | $12.72 | $12.41 | $12.58 | 101 930 |
| 2023-03-28 | $12.97 | $12.97 | $12.50 | $12.55 | 102 829 |
| 2023-03-27 | $13.02 | $13.10 | $12.94 | $13.02 | 165 000 |
| 2023-03-24 | $12.47 | $12.94 | $12.42 | $12.75 | 175 778 |
| 2023-03-23 | $12.87 | $12.87 | $12.37 | $12.50 | 129 933 |
About Farmers National Banc Corp.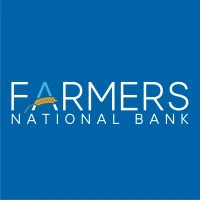 Farmers National Banc Corp., a financial holding company, operates in the banking, trust, retirement consulting, insurance, and financial management industries. It offers commercial and retail banking services, including checking, savings, and time deposit accounts; commercial, mortgage and installment, and home equity loans; home equity lines of credit, night depository, safe deposit box, money order, bank check, automated teller machine, Intern... FMNB Profile
Top Fintech Company
featured in The Global Fintech Index 2020 as the top Fintech company of the country.
Full report by